Eight Musicians That Never Quite Made It
Lifestyles of the (far from) rich and (not so) famous.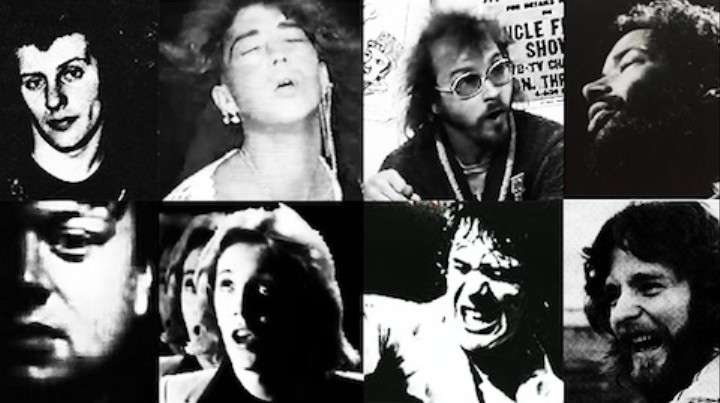 Everyone loves a success story, but what about the stories of those who didn't quite make it, or almost made it. Here are a few of my favorite musical tales of woe.
Pete Best
Perhaps one of the most devastating musical career-enders happened in 1962 when Paul, John, and George fired their drummer, Pete Best for not being good enough or cool enough to be a Beatle. But there's a silver lining to every dark cloud, and if this hadn't gone down like it did, we'd never have our sweet Ringo, and we'd never have the opportunity to score Pete's autograph at Comic Con.
Nicki Rose
When major labels, MTV, and the like began receiving Nicki Rose's promotional DIY VHS cassettes in their mailboxes in the late 80's, the mysterious hair metal glam star hopeful Rose nearly packed his bags and headed for Los Angles. Sadly, fate had another plan for the flange pedal fanatic: Deli manager at a central New Jersey grocery.
R. Stevie Moore
R. Stevie Moore is the godfather of home recording. With a discography several hundred releases strong, you'd think this "son of Elvis's original bass player" would have reached more people by now. Maybe he just needs to get out more.
Paul Pena
When Steve Miller got his hands on Paul Pena's unreleased LP, he enjoyed the song "Jet Airliner" so much that he re-recorded it and made it famous. Paul Pena did receive royalties (which he apparently lived most of his life out on), but his personal musical career never really broke through. Some blame the distraction of his healthy finances, while others claim it was the product of sad circumstances (terminally ill wife, a four day coma as a result of smoke inhalation from a house fire, and his struggle with and eventually death from pancreatic cancer).
Adrian Borland
The Sound was in the running to be your other favorite British new wave band. Sandwiched somewhere between The Chameleons and Echo and the Bunnymen, The Sound had the ingredients of a solid post punk legacy. Unfortunately lead singer/guitarist Adrian Borland's mental health played a large part in the band's failure to achieve the fame that many believed they deserved. In 1999, after several attempts at side projects and solo efforts, Borland ended up taking his own life by throwing himself in front of a train a few days after making a visit to an ex-girlfriend.
Brett Smiley
In 1974, an androgynous 16-year-old named Brett Smiley was given a record deal by Rolling Stones manager Andrew Oldham. Smiley recorded the LP, Breathlessly Brett, which contained two singles "Space Ace" and "Va Va Va Voom." The songs bombed, and the resulting pressures caused Smiley to spiral into drug addiction that compromised what was left of his infantile musical career.
Paul Di'Anno
The original Iron Maiden lineup was a complete mess--even before their first recorded singer Paul Di'Anno became a member. After observing Di'Anno's condition following several coke and booze benders while playing out, bassist/band founder Steve Harris and Maiden co-manager Ron Smallwood decided that they didn't feel Di'Anno was Iron Maiden material. Although Di'Anno went on to be in several other projects after the booting, nothing ever topped his early stint with one of the greatest metal bands of all time.
Kenneth Higney
Kenneth Higney is said to be the perfect example of the "average guy" musician. He may have only recorded one album (1976) and one single (1980), but both records came out fascinatingly real and surprisingly good. As a trucker, one thing was certain: Nothing was going to slow him down as an all out dude--not a flat tire and certainly not a broken heart. Unfortunately, that wasn't enough to make anyone care until recently, when his recordings were rediscovered and rereleased.