Jeremy Lin Loves Christ, Hates Good Music
Linsanity takes many forms.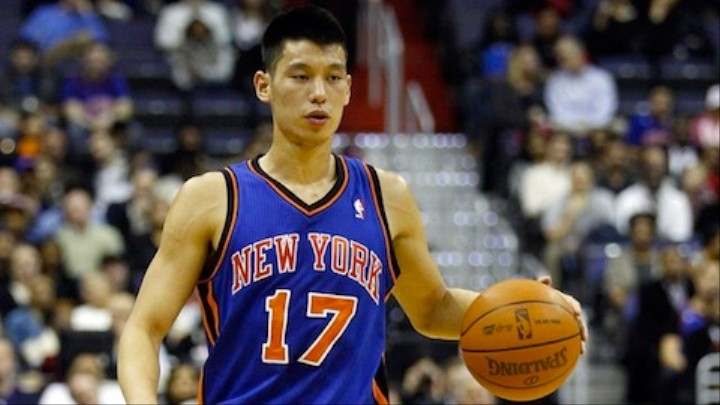 Everything I know about the sports world, I gather through capslocked Facebook statuses. The dude everyone seems to be losing their shit over these days is stereotype-crushing Knicks point guard Jeremy Lin. One huge talking point when it comes to Lin is that he's a Harvard grad who went undrafted after college and has come pretty much out of nowhere to make basketball entertaining for New Yorkers for the first time since the Cubs beat the Harlem Globetrotters or something. But this new video by Fuse, in which Jeremy discusses his music picks, ups the "Linsanity" to a whole new level.
What I wouldn't give for the chance to kick it with B-Ball's Tim Tebow. Just chillin', throwing back some Sunny Ds (I assume this is all that Christians drink, other than the blood of Christ), shooting some hoops, mellowing out to some Hillsong, and riffing 'bout the gospel. What Bible verse do you find the most Lin-spirational, Jeremy? Yeah, I was just about to say that one too...
If any of you heathens feel like giving up the Devil's work and getting into some X-tian tuneage, take a listen to Lin's hand-picked playlist below: