Don't Let the Internet Make You Forget That Talib Kweli and Styles P Are Incredible at Rapping
The once-unlikely duo just released 'The Seven,' the sort of album that feels important in a time when everything feels political even when it isn't.
Rap nerd confession: I haven't listened to Kendrick Lamar's DAMN. in full yet. This isn't because I don't like Kendrick––though I was slow to come around on him, I've unilaterally loved his guest appearances over the past couple years and in my opinion his odds and sods collection untitled.unmastered is the best work of his career––it's that I've got a life, and I'm worried that once I sit down with the newest album from the newest best rapper alive, that life will completely fall to the wayside. This is the effect that Kendrick can have on people: once you start listening to him, it's like the rest of the world disappears.
In a way, I'm glad I haven't listened to DAMN., because there was a whole bunch of good music that dropped Friday that I'm glad I got to spend time with before prostrating myself upon the altar of Kung Fu Kenny. There was Lil Yachty and Migos' "Peek a Boo," whose hook successfully uses the noises a toddler makes to talk about fucking; "Broken Halos" by country-rock revivalist Chris Stapleton, which briefly transformed my Prius into a pickup; Mac DeMarco's synth-lounge single "On the Level"; PWR BTTM's newest banger "LOL"; Rich Homie Quan's excellent but doomed to be overlooked Back to the Basics; and a Linkin Park song that finds Mike Shinoda trading bars with Pusha T and Stormzy. All of these releases are worth your time, and you probably didn't listen to them because you were listening to Kendrick Lamar, and tomorrow a bunch of new music is going to come out and overshadow this stuff.
But of all the stuff that came out last week, I've been most enamored with The Seven, a 30-minute EP from the once-unlikely combination of Talib Kweli and Styles P of The Lox. While I'm not going to stand here in front of God and Rap Twitter and tell you The Seven is better than Talib's Quality or The Lox's first two records, but what I will say is that The Seven is an overwhelmingly entertaining listen and perhaps the finest 30 minutes of straight-up, rappin-ass rapping you're going to hear all year.
There was a time when Styles P and Talib forming like Voltron for a full-length project would have been nigh incomprehensible––in the late 90's, the rappers stood firmly on opposite sides of an impermeable divide within New York hip-hop. As a third of the mighty Lox, Styles was down with the shiny suits of Bad Boy and then the Tunnel banger-industrial complex that was the Ruff Ryders crew. Talib, meanwhile, stood firmly with the underground. He was one of the flagship artists of Rawkus Records, teaming up with Mos Def to form Black Star and DJ Hi-Tek as Reflection Eternal, as well as releasing a string of solo records which were mindlessly given labels such as "conscious" or "coffee-shop" (a term which never really made any sense).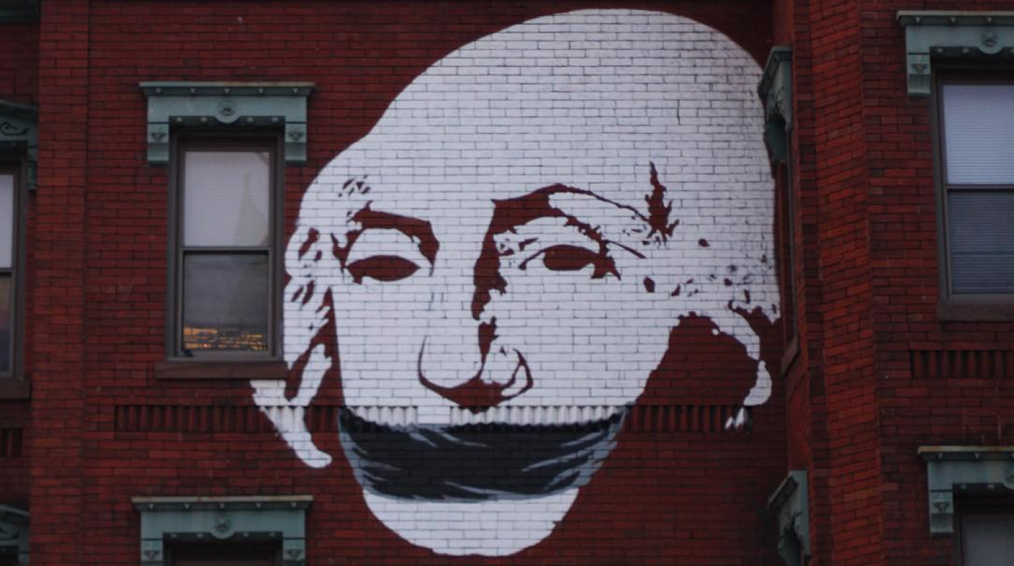 But as the 90s became the 2000s, the pair seemed to embark on convergent paths. As the mainstream appeal of Styles' head-knocking hardcore essentially dissipated, Styles refashioned himself as a lyricist par excellence and a statesman of all things street-level, as well as teaming with Jadakiss on a trio of juice bars in The Bronx and Yonkers. After years of being dogged by accusations that he was hip-hop's resident humorless academic who disdained the lowest common denominator (never forget the backhanded compliment Jay Z paid him on "Moment of Clarity"), in recent years Talib's loosened up a bit, bridging the nonexistent divide between he and the streets by teaming with the likes of Problem and Bad Lucc ("Pay Ya Dues") and letting his hair down in a series of collaborations with the intellectual goofball Kool A.D. ("Hickory," "The Actual"), formerly of Das Racist. And as hip-hop at large has become increasingly politicized due to overwhelming concerns about the treatment of black men by the police, Kweli has settled into a position of advocacy for hip-hop at large, taking CNN's Don Lemon to task for misrepresenting the Ferguson protests and using his always entertaining Twitter feed to address his critics and occasionally tell amazing stories about hanging out with Prince. But what unites Talib and Styles more than anything is their dedication to their craft: when you hear either of their distinctive voices pop up on a song, it's all but guaranteed they're going to turn in a verse that's damn near perfect.

So on paper, The Seven makes perfect sense. It is, as the first song's title alludes, a meeting of "Poets and Gangsters," a union that's years in the making but could only happen in an era when veteran New York rappers are united less by silly genre labels and more by the sheer fact that they're still making music. It turns out that they're apt collaborators, as well––Talib's quick, high-pitched flow is counterbalanced by Styles's basso profundo, and their union brings out Styles's political side while highlighting Talib's ability to shit-talk with the best of them. By and large, the record is about systemic racism, whether at the hands of the police ("Brown Guys"), or in the form of corporate pandering to the black community ("Let It Burn"), as well as pushing a general distrust of the accepted narrative––consider Styles's amazing couplet, "I ain't go to Harvard or Yale, I went to jail; Behold a horse thats pale and the slave ship sails/ It ain't on water but I know who's steerin' it; the reptilians hid the truth about the pyramids, damn" on "In the Field." Between Styles and Talib themselves as well as guest verses by the likes of Common, Rapsody, and Styles's Lox compatriots Jadakiss and Sheek Louch, there isn't a bar on the entire EP that doesn't demand close listening.
The Seven isn't about to sell a million records or vaunt Styles and Talib to stadium-status, but it's the sort of album that feels important in a time when everything feels political even when it isn't and the truth is harder to discern than ever. Perhaps most importantly, the EP represents the apotheosis of paranoid, expertly-rapped hip-hop that has seen a revival now that artists such as Kendrick Lamar and J. Cole––and, to a lesser extent, Vince Staples––have established themselves as integral parts of hip-hop's ever-expanding center. In a time when the internet has all but obliterated the distinctions that once held Talib and Styles P in ideological opposition, The Seven should be seen as a compulsory listen.
Future Days is a weekly column by Drew Millard. If you agree or disagree with what he writes, feel free to text him at 828-675-8574.

Nolan Allan is a photographer based in North Carolina. Follow him on Instagram.
Drew Millard used to work at Noisey, but now he doesn't, so now he has this column. He lives in North Carolina with his dog. Follow him on Twitter.