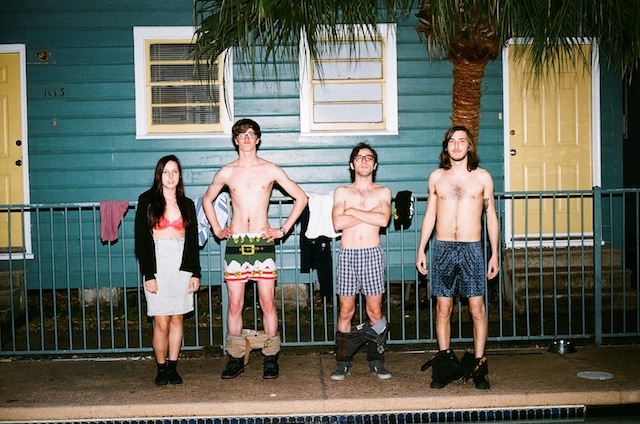 Don't be a prude. Take 'em off.
When Donovan Wolfington (killer name, by the way) sent us their forthcoming EP, Scary Stories You Tell in the Dark, it fucked us up. In a good way. It's a scattered mix of about a dozen genres rolled into one. Some parts party punk, other parts post-hardcore, even a little 90s alterna-rock and grunge mixed in. We dug it. So we said, "Hey Donovan Wolfington (again, killer name), send us a band photo." And they were like, "OK, do you want one of us in our underwear?" And we were like, "No, not really, just a regular band photo is fine." And they were all, "Are you sure? We can get that for you real quick." And we said, "Look, we don't want a goddamn underwear photo. Just send us a normal photo." Above is what they sent in. You've seen their semi-nudes, now check out their song "Keef Ripper" below.
Scary Stories You Tell in the Dark is out via Topshelf Records on April 8.