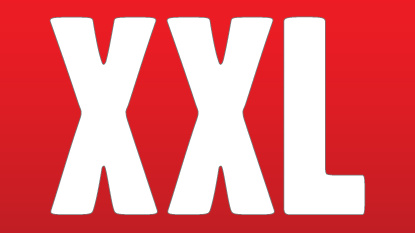 Plus, ranking the potential XXL Freshman by their likelihood of actually having breakout years.
[Editor's Note: If you're not aware, you can cast your vote right now for which rapper you'd like to see show up on the cover of XXL's Freshman 2013 issue, which is the venerable rap magazine's annual prediction of which rappers are about to blow up in the upcoming year. Past Freshman include bona fide stars (Future! Kendrick Lamar!), go-nowheres (Fred da Godson! Charles Hamilton!) and a hell of a lot of in-betweens (Gorilla Zoe! Wale! Machine Gun Kelly!). Debate continues to swirl around the cover and who appear on it: Does appearing on the XXL Freshman cover signify a rapper's potential or, simply his number of Twitter followers? How can a rapper be considered a "Freshman" if he's been in the game for five years? Both Drake and A$AP Rocky turned down spots on the cover and are now huge stars, so does being on the cover matter at all? Is this all just a gimmick to sell magazines? We turned to our in-house rap expert Skinny Friedman as well as Walker Chambliss (aka Walkmasterflex the manager of a little rap group called Main Attrakionz), to explain what, exactly, being on the XXL Freshman cover means.]
Skinny: Okay. So what are we actually looking for in a "XXL Freshman?"
Flex: 1) Rappers who are peaking at the right time but have an unproven track record.
Flex: 2) Rappers who are popular based on some modicum of popular support/fanbase.
Flex: 3) Rappers who are INTERESTING.
Skinny: So it's a balance of groundswell of popularity but also having a "moment." I look at Schoolboy Q, who is very very popular, had a legit radio hit last year with "Hands on the Wheel" and already has a very good album under his belt. He could have a huge year.
Flex: King L and Lil Durk, in spite of being major label signees, definitely had some popular organic support that preceded them and neither have done their best shit yet. I wanna say I'm interested in Reese, but I don't think I know enough about him to say he's peaking at the right time to be a true "Freshman." Lil Reese still only famous for stomping a chick out and giving Fredo Santana a catchphrase.
Skinny: My money would be on King L for who's most likely to actually succeed outright because "My Hoes They Do Drugs" is a potential smash hit.
Flex: Hit-Boy's now part of the rap illuminati so he's an interesting choice. He's a solid rapper but unspectacular, a much better producer.
Skinny: Voting for him is kind of like when the Michael Jordan baseball card was poppin' off.
Skinny: Ty$, IAMSU! and Young Scooter all belong here.
Flex: IAMSU! especially.
Skinny: Joey Bada$$ and Troy Ave both seem like legit contenders to have big year.
Flex: I have no idea how Joey bada$$ is gonna have a big year unless the Earth starts revolving around the sun backwards until we reach 1994. I know that's the joke everyone makes but seriously, where does anyone outside of NYC or the Northeast seriously see boombap fitting in circa 2013?
Skinny: Domo Genesis?
Flex: Rolling Papers is still one of my top three Odd Future projects.
Skinny: Well yeah, Odd Future is very good at rapping and making interesting music. But why is he next up?
Flex: Domo could release a pretty good weed-rap album but there are issues about how relevant he actually is. From a wide angle these dudes are all in the same boat. Dudes like Trinidad Jame$ and A$AP Ferg, they've all achieved SOME success, got signed, but are very much in a "Where do they go from here?" spot.
Skinny: Lil Durk will get a push from Def Jam in the wake of Keef but I see what you mean for dudes like Domo. Or maybe Rittz?
Flex: Rittz just signed with Tech N9ne's label.
Skinny: Rittz is out there getting Juggalo money, he'll be fine. He's puffing Marly spliffs with plus-sized women in Kansas right now.
Flex: He is still a spectacularly strange choice for this list. Like, is Tech N9ne really out here pushing his white rapper signee to the masses?
Skinny: Well this list is also supposed to be PR for XXL so they're making sure they get the Tech N9ne fan base engaged (or at least measuring their engagement). There's really three reasons rappers are on here:
Skinny: 1) They are actually on the cusp of success.
Skinny: 2) Their labels want to know how popular they are.
Skinny: 3) XXL wants their fans' attention.
Flex: XXL plays their Freshman list demographically like it's a Real World cast for rappers. "Here's the white guy, here's the chick, here's the Southern dude, here's the West Coast dude, here's the Internet dude/chick."
Skinny: There are no chicks. Are there any chicks besides Lola Monroe, Brianna Perry and Angel Haze?
Flex: Rapsody.
Skinny: Is a chick?
Flex: 9th Wonder's great female hope.

Skinny: Is Lola Monroe the model/rapper from Taylor Gang?
Flex: Yes.
Skinny: But like where is Katie Got Bandz?

Flex: Where are any of the Chicago girls? It's probably worth discussing none of them are signed to majors and this is a great way to gauge a rapper's buzz.

Skinny: ANOTHER LAYER OF THE ONION IS PEELED BACK.
Flex: That's why a lot of these mid-level, random dudes are on here.
Skinny: Like Rockie Fresh and Stalley are here for obvious reasons.
Skinny: I'm thinking Los is a PR project. Dude is awesome but has minimal pull outside Baltimore and he's in line at Bad Boy behind French Montana.
Flex: According to Wikipedia, Los and Lola Monroe are having a baby, which would make that kid the Blue Ivy Carter of struggle rappers. It's weird to see SpaceGhostPurrp on here. His fans are probably more "Internet savvy" than a lot of rappers on this list and that seems to be how Hopsin made the list last year. A lot of these dudes have really extensive Wikipedia accounts too.
Skinny: There's a very specific type of person who thinks a Wikipedia article is CRUCIAL IN THE RAP GAME

Flex: I guess it speaks to your worldview and perspective. Like maybe Logic is big in the Macklemore world and those dudes are like, "Oh, didn't Chief Keef rap on a Kanye song once?" Which brings me to another point: Why is XXL all up on the Frat Rappers on this list? Logic, Hoodie Allen, Chris Webby.
Skinny: Yeah I don't want to bring up the B.Dot v. Noz debate but like... The Frat-Rap scene is big on the kind of Golden Age shit that B.Dot really holds up. Would he give frat boys the "My Culture" pass? Do frat boys like Joey Bada$$?
Flex: B.dot needs to start hitting more frat parties.
So with all that in mind, here are the potential XXL Freshman, ranked in terms of the likelihood that they'll, like, actually have breakout years. They're ranked on a scale of one to five Nevonas.





VERY GOOD YEAR
A$AP Ferg
IAMSU!
King L
Schoolboy Q
Young Scooter




GOOD YEAR
Hit-Boy
Lil Durk
Ty$
Action Bronson
Ca$hout
Fat Trel
Gunplay
Troy Ave



OKAY YEAR
Ab-Soul
Joey Bada$$
Trinidad Jame$
Trouble
Angel Haze
Casey Veggies
Chinx Drugs
Kirko Bangz
Lil Reese
Mr. MFN Exquire
Problem
Riff Raff
SpaceGhostPurrp
Vinny Cha$e


"EH" YEAR
Alexander Spit
Chance the Rapper
Chief Keef
Los
Rittz
Stalley
Domo Genesis
Hoodie Allen
Rockie Fresh

ONE NEVONA - THIS IS THE LAST YEAR WE WILL EVER HEAR FROM THIS PERSON
Brianna Perry
Chris Webby
Lola Monroe
Phil Ade
Tito Lopez
D-Pryde
Dee-1
Dizzy Wright
J. Pinder
Logic
Paypa
Rapsody
Spenzo
Travis Scott
Skinny Friedman is a regular Noisey contributor. Find him on Twitter - @skinny412
Walkmaster Flex's real name is not that. He manages Main Attrakionz and tweets - @walkmasterflex