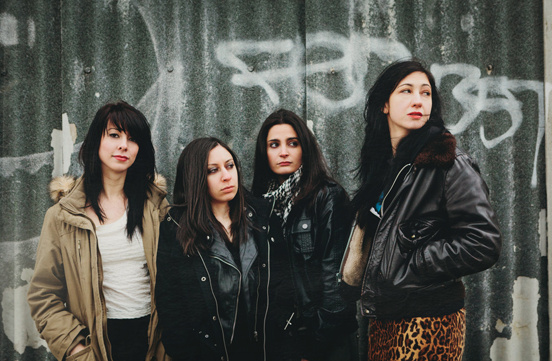 Brooklyn's rock songstresses shred through three songs.
When we last hung out with Brooklyn rock songstresses Desert Sharks, we did a really mean thing and subjected them to the cinematic disaster that is The Room. Now, the four-piece has just dropped an EP via Manimal. It's not directly influenced by The Room, per se. But once you see Tommy Wiseau's bare ass, you're never the same again. So it's not unfair to say that it is "Wiseau inspired."
The EP, entitled Template Hair, is a three-song blast of old-fashioned 70s-style garage rock with a touch of 90s riot grrl punk that kicks off with a standout opener about being crazy (no, like, for real crazy).
So close your eyes, picture Tommy Wiseau naked and stream Template Hair below...