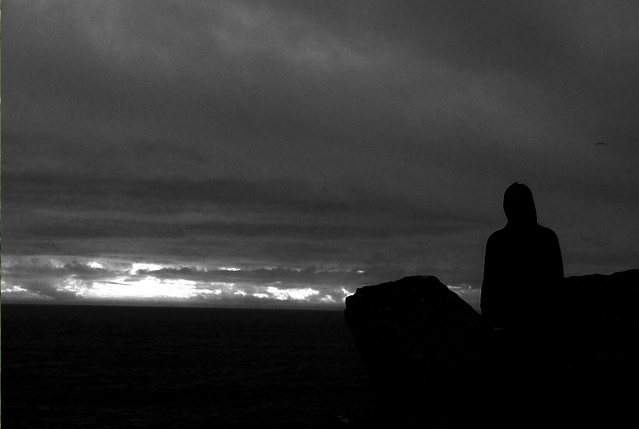 Stream an eerie new song, "Percorrendo os Caminhos da Noite," from the Portuguese dark ambient project.
Dead Procession isn't a metal band, not by a long shot, but they plumb the same depths of horror that give so much of extreme metal its purpose. Think Hell Icon, or Trepaneringsritualen—projects spawned of the dark ambient or industrial traditions that have found firm footing within the metal community by sheer dint of the spectral darkness barely contained within their chords and loops. This Portuguese outfit treads a similar path, evoking textured, deceptively simplistic drones and swaths of ritual ambient on its suffocating debut, Rituais e Mantras do Medo.
Dead Procession's long, languid compositions traffick in slow, liturgical drone, menacing quiet, and forceful, spare drumbeats that verge on ceremonial. It's engrossing in its understatedness, from the lo-fi drum production (think trash can lids clattering into the abyss) and pulsating strains of melody. One would expect little else from a band who's shared wax with the intentionally primitive Black Cilice.
Rituais e Mantras do Medo is out March 1 via Labyrinth Productions, and we're streaming the song "Percorrendo os Caminhos da Noite" below.