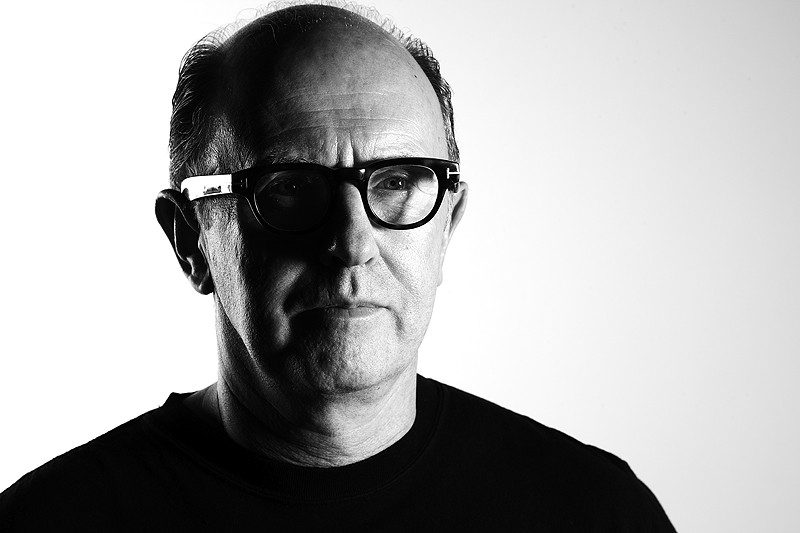 Because KISS FM suck.
One of the UK's national treasures and someone you can actually use the word "legend" justifiably against, broadcaster and reggae expert David Rodigan, has resigned from Kiss FM, after 22 years at the station. Despite having become synonymous with Kiss since they shook off their pirate radio status to become a legal station back in 1990, the now Bauer Media-owned Kiss were going to move Rodigan's show to a midnight slot, apparently to accommodate...wait for it...Craig "I haven't been relevant for a decade" David.
Kiss FM released this statement:
"We are very sad and disappointed to confirm that David Rodigan has left Kiss after 22 years. We have the utmost love and respect for David both personally and professionally - he leaves with our sincere appreciation and gratitude for all that he has achieved with Kiss. Kiss remains passionate about broadcasting a brilliant cross section of music genres, including reggae, to our audiences across multiple platforms and devices."
Thanks idiots. On why he chose to resign, Rodigan said:
"I've been with the station for 22 years, shared some wonderful times with many fantastic artists and members of staff and it's with great sadness that I've come to this decision...Due to their continued marginalisation of reggae music into the twilight zone of radio scheduling, it has left me no option but to make a stand for my passion and the music I love so dearl
...As Bob Marley famously said "the stone that the builder refused will be the head corner stone". Reggae was originally played on the streets, not on radio, and Kiss' refusal to schedule the only reggae show on their network to a socially accessible time has resulted in this decision. Reggae is worthy of more respect and so are the fans and lovers of this music."
Pour a little liquor for Rodigan's Reggae but rejoice in the fact he will no longer be crowbarred inbetween the HOURS of shitty euphoric trance slurry Kiss FM has been phoning in for the last five years. Also, there's got to be the inevitable bidding war for him now right? *Cough* BBC Radio 6 *cough* maybe even Rinse FM?! *cough*.
Anyway, watch the man himself destroy Poison Dart in a clash in Antigua. PULLLLL UUUUUP!