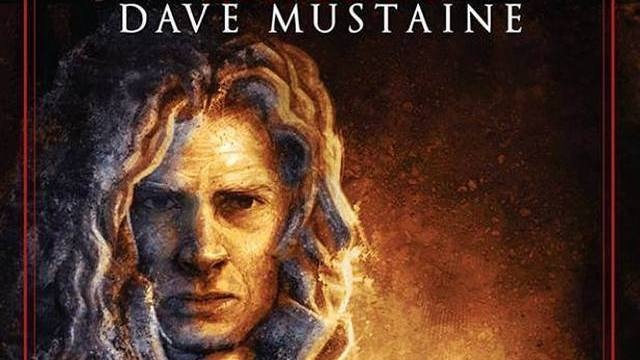 "Symphony Interrupted" could have used some lengthy, permanent interruption.
It's hard to sympathize with Dave Mustaine. In the past couple years, the legendary Megadeth frontman has essentially turned himself into a right-wing caricature. Spouting all sorts of wacky shit to any journalist with a voice recorder, he's no doubt earned himself plenty of haters for his opinions on such topics as the (non)existence of evolution, the authenticity of Barack Obama's birth certificate, and, er, the right of starving African women to have kids. It's enough to make you want to laugh at his pain. And yet, if you saw the performance Mustaine gave in San Diego, Calif., on Saturday night, you might just feel for the guy.
Because: holy crap. It was bad. In a widely-publicized, sold out concert at San Diego's Copley Symphony Hall, Mustaine damn near made a fool out of himself in front of over 2,000 metal fans and classical music lovers. Playing alongside the San Diego Symphony—for whom he served as the "featured soloist"—he dished out a stream of orchestral, electric six-string gobbledygook that resembled a real-life tribute to the "Shreds" YouTube meme.
The concert, dubbed "Symphony Interrupted," had gotten considerable buzz on metal blogs and in the local media. The idea of pairing a metal artist with a symphony orchestra is nothing new (Deep Purple, Dream Theater, Yngwie Malmsteen and Mustaine's former bandmates/later rivals Metallica have all done it), but many were curious to see how Mustaine would fare in this highbrow realm. Would he fall flat on his face, as he did on last year's widely panned Megadeth album Super Collider? Or would he surprise audiences by shredding with refined technique and emotional prowess?
The answer came early in Saturday night's performance, after conductor Ken-David Masur warmed up the crowd with the Symphony's jaunty take on the "Roman Carnival" overture by French composer Hector Berlioz. Mustaine—a native to the San Diego area—stepped onto the concert hall stage in full tuxedo and bowtie. With his curly red locks flowing down his shoulders, he launched into a clumsy rendition of Bach's "Air," flubbing a note right off the bat as an ensemble of about 28 string players joined in. With their soft accompaniment, you could hear every melodic stagger and feedback hiccup coming from Mustaine's V-shaped Dean guitar, making for a worryingly scruffy performance.
Things got worse when Mustaine sat down to play selections from Vivaldi's Four Seasons. Composed in 1723, The Four Seasons is essentially Top 40s classical music, and I'd wager that members of the San Diego Symphony could play the whole thing in their sleep. But it's still challenging stuff, especially for a self-taught musician like Mustaine, and his ill-fated attempt to conquer the "Summer" section's famous thunderstorm climax soon went awry as he churned out a series of mucky, awkward guitar runs. Later, when he played the first movement of "Winter," the treble-y, distorted manure that passed for his guitar tone jarred against the symphony's featherweight strings.
After the intermission, Mustaine took an extended break to let Masur lead the San Diego Symphony through an expressive performance of Antonín Dvořák's New World Symphony. Ironically, this proved to be the most moving part of the show, but one guy in the audience clearly wasn't having it—during the piece's quietest, loveliest moment, he yelled, "WHERE'S DAVE?" Sure enough, Dave returned for a rousing orchestral medley of Megadeth's anthem "Symphony of Destruction" and Wagner's "Ride of the Valkyries," closing out the show with some jumbled soloing over the latter piece's soaring strains.
Clearly, being a thrash-metal shredder doesn't automatically mean you can hang with past masters. Still, for all of Mustaine's blunders, much of the audience—a mix of genteel symphony-goers and diehard Megadeth fans—was full of support, bursting with hoots and applause after every piece. For some traditionalist rockers and metalers, playing with a symphony orchestra seems to be the sign that you've become a "serious" artist. So maybe it's enough that Mustaine just got to go up there and do his thing, no matter how bad he biffed it.
Peter Holslin would totally listen to an orchestral version of Rust in Peace. He's on Twitter - @peterholslin
Want more once-in-a-lifetime shows? Check these out:
I SAW NIRVANA PLAY TO TWO HUNDRED PEOPLE, IN 2014
I WENT TO NASHVILLE TO SEE THE PIXIES AND PUKED THROUGH THEIR ENTIRE SET