Migos Are Being Sued for Allegedly Inciting a Riot in Albany, New York
Two suits stemming from a 2015 incident were filed yesterday and claim the rap trio encouraged violence at an Albany venue.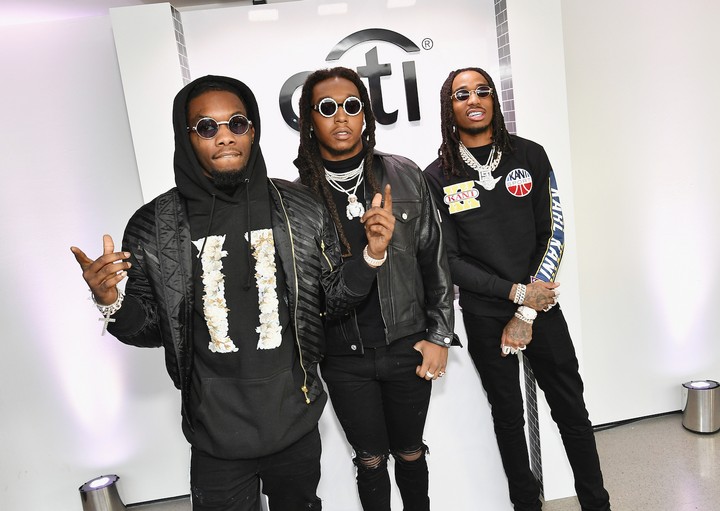 Photo by Dia Dipasupil/Getty Images for Universal Music Group
Two suits in the state of New York were filed yesterday against superstar rap trio Migos. Albany alternative weekly paper The Alt originally reported the story, which states that the group is being taken to court for their unruly behavior at the Washington Avenue Armory in March of 2015.
The first suit, which was filed by the venue's parent company, alleges that Migos caused concertgoers to be "stabbed, robbed, beaten, and severely harmed." The second suit filed yesterday by attendee Sharome Ross. His claim alleges that the group came to the venue highly intoxicated and their three-to-four hour lateness made the crowd agitated and impatient. Due to those factors, Ross alleges that the Migos are responsible for the injuries he endured at the show, which left him "sick, sore, lame, and disabled." Just after the concert in 2015, TMZ posted footage of the rowdy crowd.
The situation is obviously a serious matter, but there are some funny details in the suit that can't be left unnoticed. In Sharome Ross's claim, after it is mentioned that the trio came to the venue noticeably under the influence, an attempt to associate the group's name with Georgia's drug trade was made. Section 21 of the suit states that the term "Migos" is slang for "an abandoned house used for the production and consumption of drugs." Any half-hearted fan of any music that has come out of Atlanta for the better part of this century knows that what is trying to be described is a trap house. For God's sake, there's a whole genre named after it. The state of New York needs to tighten up.


Follow Lawrence Burney on Twitter.