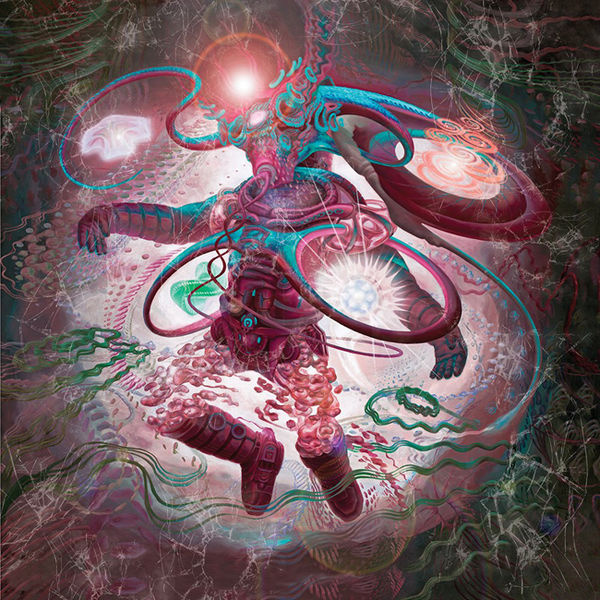 ALL THESE SONG TITLES SOUND LIKE I'M READING A BEAT SHEET FOR BABYLON 5.
YO I TURNED THIS ON AND IT STARTED OFF ON SOME SOFT PIANO SOMBER SHIT AND I WAS JUST WAITING FOR THE NIGGA WITH THE LATIN STRIPPER HAIR TO START SHRIEKING BUT IT AIN'T GO DOWN LIKE THAT. PLEASANT SURPRISE. I DON'T KNOW WHAT IT IS ABOUT THIS POP EMO ROCK SHIT THAT MAKES ME FEEL LIKE EXPLODING EVERY MALL IN SUBURBIA BUT THIS SHIT IS WILD GRATING. WHY YOU SO MISERABLE NIGGA? ALL THESE SONGS IS ABOUT MISERY AND DESPAIR AND SHIT B. YOU NIGGAS ARE FUCKIN RICH B!!! I LIVE A LIFE OF DESPAIR NIGGA. YOU KNOW WHAT DESPAIR IS? DESPAIR IS OPENING YOUR SOCK DRAWER TO GET YOUR WEED OUT AND THE EMERGENCY WEED LIGHT IS ON CUZ YOU ONLY GOT LIKE 2.5 GRAMS LEFT.
SECOND SONG IS EIGHT MINUTES OF THIS NIGGA BEING LIKE "THIS WHOOOOOOOOOOOOA OOOOOHHHHHHHHH OHHHHHHHH NOW OR NEH HEH HEEVAAAAHHHHH" WITH "FUCKING EPIC" GUITARS B. NIGGAS SAY I HATE ALL ROCK I DEFINITELY DO NOT HATE ALL ROCK MUSIC B. BUT THIS SHIT IS WILD PUSSY B. NIGGAS NEED TO INVENT A ROCK BAND THAT'S NOT WILD PUSSY BUT ALSO NOT COMICALLY BRUTAL ON SOME CORNY BLACK METAL SHIT WHERE NIGGAS ARE ALL SCOWLING AND SHIT. THIS "AFTERMAN" SONG IS TERRIBLE BECAUSE THE NIGGA IS SINGING IN AN EMO VARIANT OF THE JAY-Z WHISPER FLOW. THIS IS EMO RIGHT? DREW PLEASE ANSWER THAT IN BRACKETS RIGHT HERE: [I'd say these dudes are "Progressive Hardcore," which is a fancy way of saying they take emo and throw in weird time signatures and jerkoffy guitar solos and shit. - Drew, Mero's Editor] BECAUSE IF THIS AIN'T EMO WHY AM I CUTTING MYSELF RIGHT NOW B? I ALSO JUST GREW BANGS MY NIGGA. HALFWAY THROUGH THIS AUDIO MENSTRUAL CYCLE I SPROUTED BANGS. THIS IS A LIST OF SHIT FOR YOU TO DO THIS MUSIC:
- CRY
- JERK ILLZ WHILE YOU CRY
- CALL YOUR EX-GIRLFRIEND JUST TO LISTEN TO HER VOICEMAIL MESSAGE
- BECOME FAUNASEXUAL
I CAN'T EVEN THINK OF NOTHING ELSE TO DO TO THIS SHIT. DIDN'T NIGGAS USED TO SKATE TO SHIT LIKE THIS BEFORE ZOO YORK MANDATED THAT NIGGAS LISTEN TO RAP WHILE THEY SKATED? NO? SOMEBODY RESEARCH THAT SHIT. THIS ALBUM IS ALSO RIDICULOUS CUZ THE SONG TITLES AREN'T COOL OFFICIAL SHIT LIKE "PUSSY MONEY WEED" AND "THROW YA GUNZ" OR EVEN SOMETHING CEREBRAL LIKE "SHIT IZ REAL." ALL THESE SONG TITLES SOUND LIKE I'M READING A BEAT SHEET FOR BABYLON 5. FOR YOU BABYDICK NEW NIGGAS BABYLON 5 IS THE SHIT YOU WOULDA BEEN WATCHING IF YOU WASN'T 17 IN 2013. CUZ THAT SHIT WAS A SPACESHIP ALIEN TV SHOW FOR MUTHAFUCKAS WHO ONLY HAVE SEX WITH THEIR PETS AND THEMSELVES. YO HAVE Y'ALL SEEN THE VIDEO OF DUDE HUMPING THE ANIME PILLOW? YOU GOTTA GO SEE THAT SHIT ITS WILD EMBARASSING I LAUGHED TILL I WAS LIKE "DAMN A MILLION PEOPLE SEEN THIS, THIS DUDE WILL NEVER GET LAID IN HIS LIFE"...THEN I STARTED THINKING ABOUT NEVER GETTING PUSSY AGAIN AND I FELL INTO A DEEP DEPRESSION THAT COUPLED WITH THIS ALBUM PLAYING IN THE BACKGROUND DROVE ME TO TEARS.
JUST KIDDING I STOPPED LISTENING TO THIS SHIT AN HOUR AGO I'M SMOKIN A BLUNT AND WATCHING SPORTSCENTER ON MUTE LISTENING TO FLEETWOOD MAC. KNICKS WINNING THE EASTERN CONFERENCE TITLE THIS YEAR IF YOU DON'T AGREE YOU CAN PUT MY PP IN YOUR MOUTH.
I GIVE THIS 2 PILES OF DUTCHGUTS OUTTA 5 BECAUSE THE LEAD SINGER IS LATINO AND I BLINDLY SUPPORT ALL LATINOS BECAUSE I AM DOMINICAN.
STANDOUT TRACK: "DREAMS" BY FLEETWOOD MAC IS SUCH A GOOD SONG. GO LISTEN TO THAT SHIT RIGHT NOW AND TELL ME THAT'S NOT THE SMOOTHEST 3AM SMOKING WEED IN THE BACK ROOM OF A STRIP CLUB GETTING A TANDEM BJ FROM VANITY AND BELLA SONG?
THE KID MERO surprises his editor literally every day with the things he actually likes vs. the things he actually dislikes. Find him dispensing #KNOWLEDGE on Twitter - @THEKIDMERO