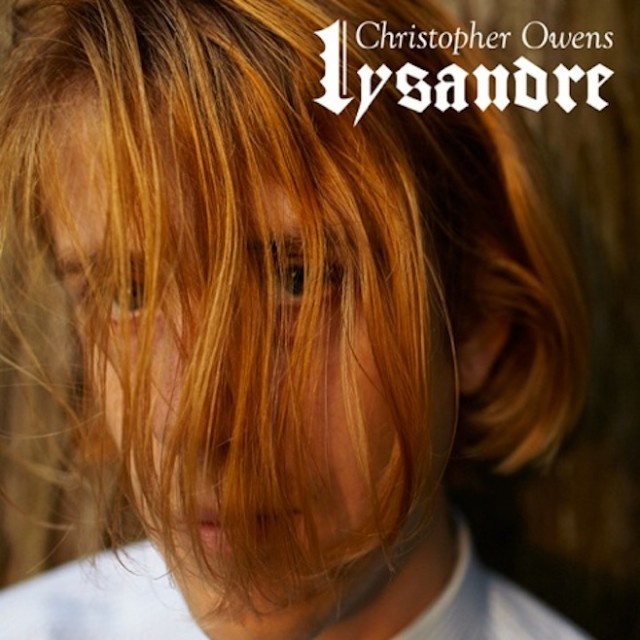 THIS DUDE HAS OUTSTANDING SESAME STREET SWAG. THIS ALBUM REVIEW HAS BE BROUGHT TO YOU BY THE LETTER "SOFTINGTON."
HAHAHA YO...WOW IF YOU ARE A VEGAN WHITE DUDE AND YOU JUST BROKE UP WITH YOUR GIRLFRIEND DO NOT LISTEN TO THIS CUZ YOU WILL KILL YOURSELF WITH DRUGS. THERE'S HARMONICAS IN THIS SHIT MY NIGGA. HARMONICAS AND FLUTES AND YOUNG CHRISTOPHER THREW IN A LITTLE TEASPOON OF ELECTRIC GUITAR TO KEEP THIS FROM BEING 100% AUDIO VAGISIL. IDK EXACTLY WHAT "ADULT CONTEMPORARY" IS BUT THIS IS WHAT I IMAGINE IT TO BE. THERE'S A SONG ON HERE CALLED "NEW YORK CITY" THAT SOUNDS LIKE THE THEME SONG TO A 1989 SITCOM ABOUT SUBWAY TOKEN BOOTH OPERATORS. I JUST GREW TITS AND STARTING LACTATING TO THIS SHIT MY NIGGAS. "A BROKEN HEART" IS FOR THE SCENE IN THE MOVIE WHERE THE FRAIL POET CAUCASIAN DUDE IS WRITING HIS EX GIRLFRIEND A HEARTFELT LETTER APOLOGIZING FOR GOING TO SONOMA VALLEY TO FIND HIMSELF INSTEAD OF ATTENDING HER GRADUATION FROM SARAH LAWRENCE OR SOME SHIT. SHIT IS SHOT IN SOFT FOCUS AND ALL THAT. IF YOU'RE A DUDE WITH SHOULDER LENGTH HAIR AND LOTS OF BLOUSE ESQUE CLOTHING ITEMS THIS IS YOUR SHIT RIGHT HERE. *PUTS ON PEASANT SHOES* I'M ABOUT TO GO SEE THIS NIGGA LIVE AND SEE HOW MANY DARK HAIRED PALE GIRLS ARE THERE BECAUSE I JUST RAN OUT OF XANAX AND DARK HAIRED GIRLS THAT LISTEN TO THIS TYPE OF SHIT ALWAYS HAVE MAD BENZOS B. "RIVIERA ROCK" STARTS OFF SOUNDING LIKE ONE OF THOSE "SLEEP AID" CD'S THAT JUST HAS SOUNDS OF WIND & SHIT BUT THEN THE ACOUSTIC GUITAR AND SAXOPHONE COME IN AND IT SOUNDS LIKE GETTING A BLOWJOB FROM WAYMAN TISDALE IN A DENTIST OFFICE WAITING ROOM B. WHAT IS THIS? IF THIS WAS A RAP ALBUM IT WOULD BE CALLED "PUSSY NIGGA MUZIK VOL 2."
"LOVE IS IN THE EAR OF THE LISTENER" IS A VERY SELF AWARE SONG B THE FIRST COUPLE WORDS IS LIKE "WHAT IF I WAS A BAD SONGWRITER AND I WROTE SONGS THAT WAS MAD FUCKIN PUSSY MY NIGGAAAA AHA AH AH HA" HE CONTINUES ON TO SAY "MAYBE I SHOULD SING ABOUT HOW I'M WILD PUSSY AND I EAT VEGAN SCONES AT BRUNCH." SHOUTOUT TO THIS DUDE FOR UNDERSTANDING WHAT HE'S DOING. NAHMEAN BECAUSE THIS IS MUSIC TO KISS PUPPY DICKS TO.
I GIVE THIS SHIT 3.5 PILES OF DUTCH GUTS OUT OF 5 BECAUSE LOOK AT THE FUCKIN ALBUM COVER LOL ALSO, MY SON LOVES SESAME STREET AND THIS DUDE HAS OUTSTANDING SESAME STREET SWAG. THIS ALBUM REVIEW HAS BE BROUGHT TO YOU BY THE LETTER "SOFTINGTON."
STANDOUT TRACK: "NEW YORK CITY" BECAUSE I ENVISION MYSELF WITH A SHAG AND ACID WASH JEANS RUNNING DOWN THE STAIRS OF THE SUBWAY, JUMPING OFF THE LAST COUPLE STAIRS AND SMILING/POSING WHILE IT PLAYS IN THE BACKGROUND. MAYBE I EVEN RUN PAST LIL CHRIS OWENS PLAYING AN ACOUSTIC GUITAR FOR CHANGE AND I THROW HIM A QUARTER *CLOSE UP SHOT OF CHRIS, CHRIS WINKS, FLIPS HAIR*
THE KID MERO has more #KNOWLEDGE to offer on Twitter - @THEKIDMERO