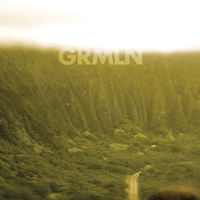 We're crushing hard on this dreamy, poppy thing Yoodoo Park is doing.

That's Yoodoo Park, shot by Wiki Park.
Dream pop is cool because it literally works all year. Listen to it when you're lounging outside in the spring and summer, when the weather turns crisp in the fall, or when you're stuck inside in the winter. It literally works every time. That's why we're so stoked about this new GRMLN thing, the brainchild of 19-year-old Yoodoo Park. Originally from Japan, Park started making music between surfing sessions out in Southern California, where he was raised. Park's clean guitar melodies and dreamy voice, reminiscent of M83's Anthony Gonzalez, create the perfect accompaniment to long drives on the coast or quiet nights alone. Check out Teen Daze's remix of the track "Coral," bringing the hazy tune to a whole new level.
Explore, GRMLN's debut EP, will be released October 23rd through Carpark.