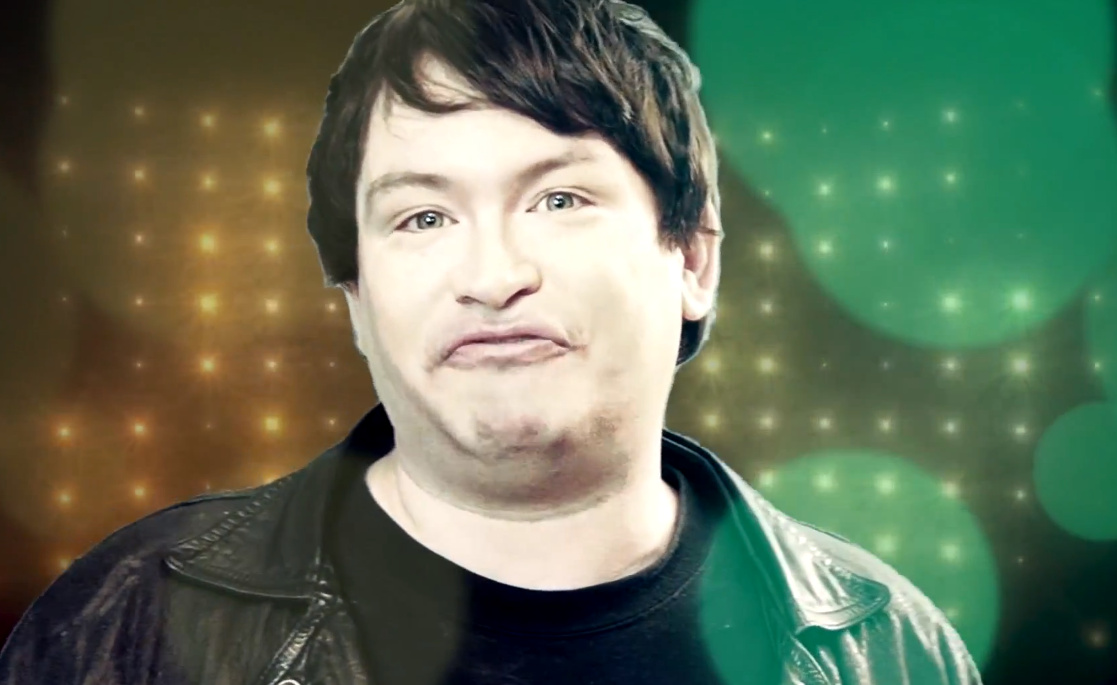 This won't necessarily make your life worse or anything, but it might freak you out a little bit.
In addition to having a really great spy name, some dude name Jonah Falcon apparently has the world's biggest penis at 13.5 inches. This seems problematic for lots of reasons, namely having the world's biggest beef bugle seems like a gigantic pain in the ass when it comes to both wearing conventional underwear and also doing sex with people and having it be comfortable for all involved parties. Anyways, Falcon—who apparently works as a professional videogame writer as well as a budding non-pornographic actor—has made a music video about his gigantic dingaling.
He doesn't really do anything in the video, other than stand there and let the camera ogle his freakishly huge one-eyed throbbing love python. He also sings horrifically and AutoTune-tastically for a second and kicks a quick rap verse, but he leaves the majority of the heavy lifting to some guy named Adam Barta, instead dancing awkwardly while looking good-naturedly confused. No one is about to confuse this dude who's got his own music video for not having the world's biggest pork knife, but this is fine we suppose. Your life won't be better for having watched this, but it won't be drastically worse.
[via BuzzFeed, obviously]