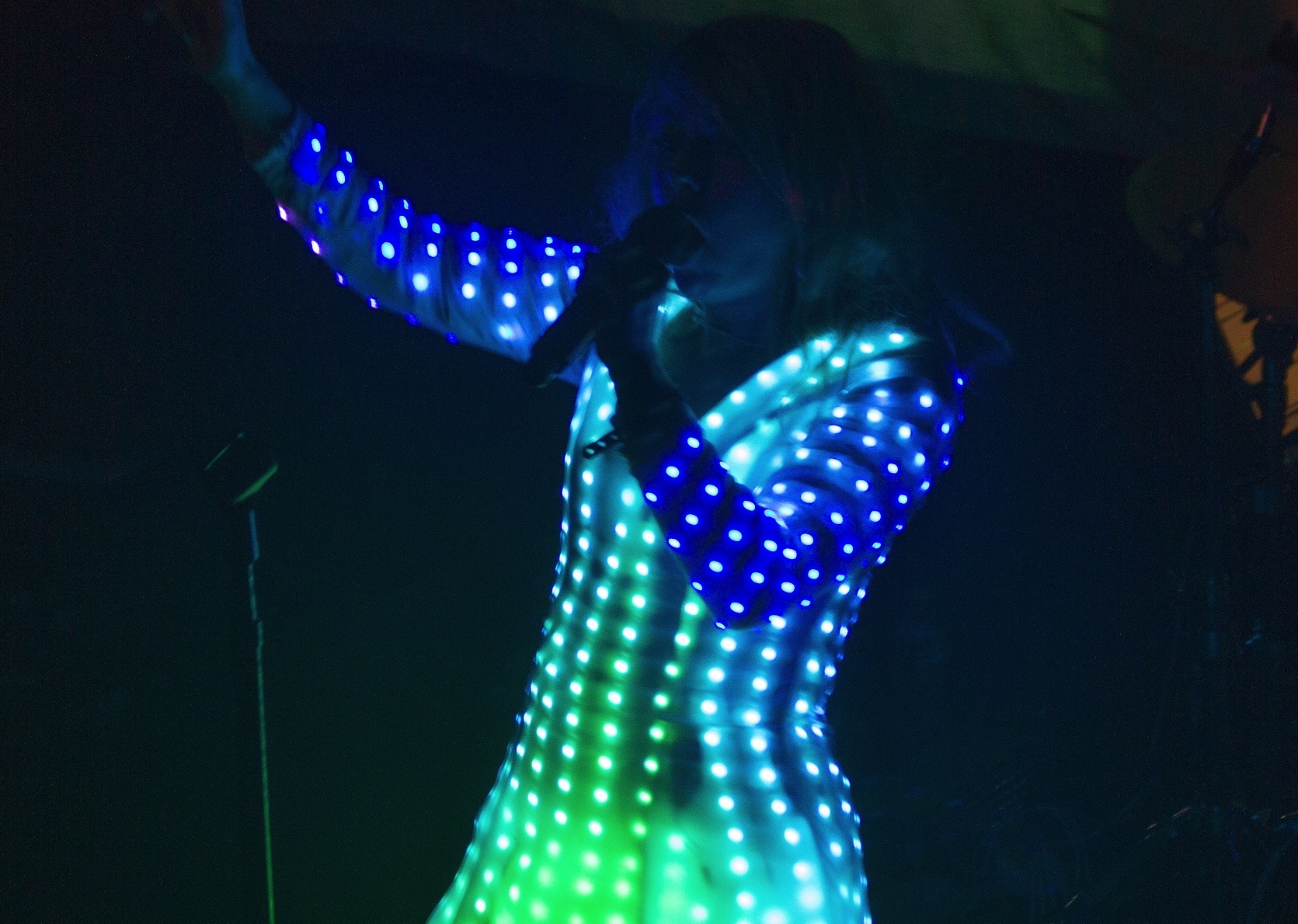 Electro-pop singer Little Boots teams up with designer Michelle Wu to create and LED dress that's programmed to react to the beats of her encore song on tour. Watch!
Little Boots (aka Victoria Hesketh) has been
described
as the "pop Cinderella who didn't get to go back to the ball." Yet her music and popularity that's followed the release of her sophomore album,
Nocturnes,
have proved that she could
definitely
return to the ball, while also giving Lady Gaga, La Roux and Florence Welch a run for their money.
The Creators Project documented the songstress' collaboration with designer Michelle Wu on a LED dress that's programmed to react to the beats of her encore song on tour. The next place she'll be premiering the dress will be at her last show of the year at Heaven club in London on November 28th.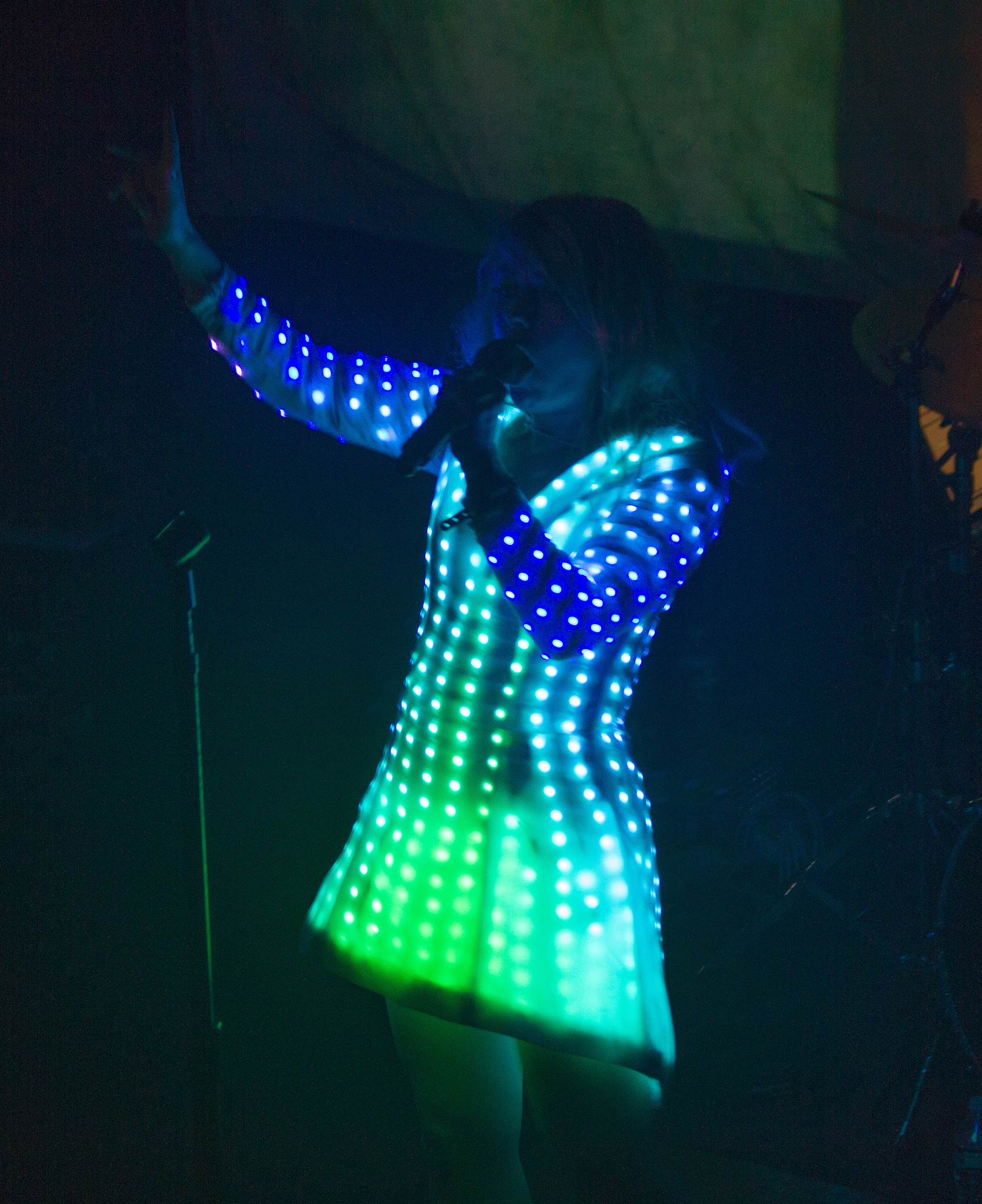 The LED dress enhances her live show, as her body movement, the LED lights, and the music begin to play off each other in the most visually entrancing manner. Furthermore, the dress is a logical advancement of the Tenori-On instrument she uses (which has a grid of LEDs that control sound through touch).
The light-up instrument x the light-up dress = luminescent insanity.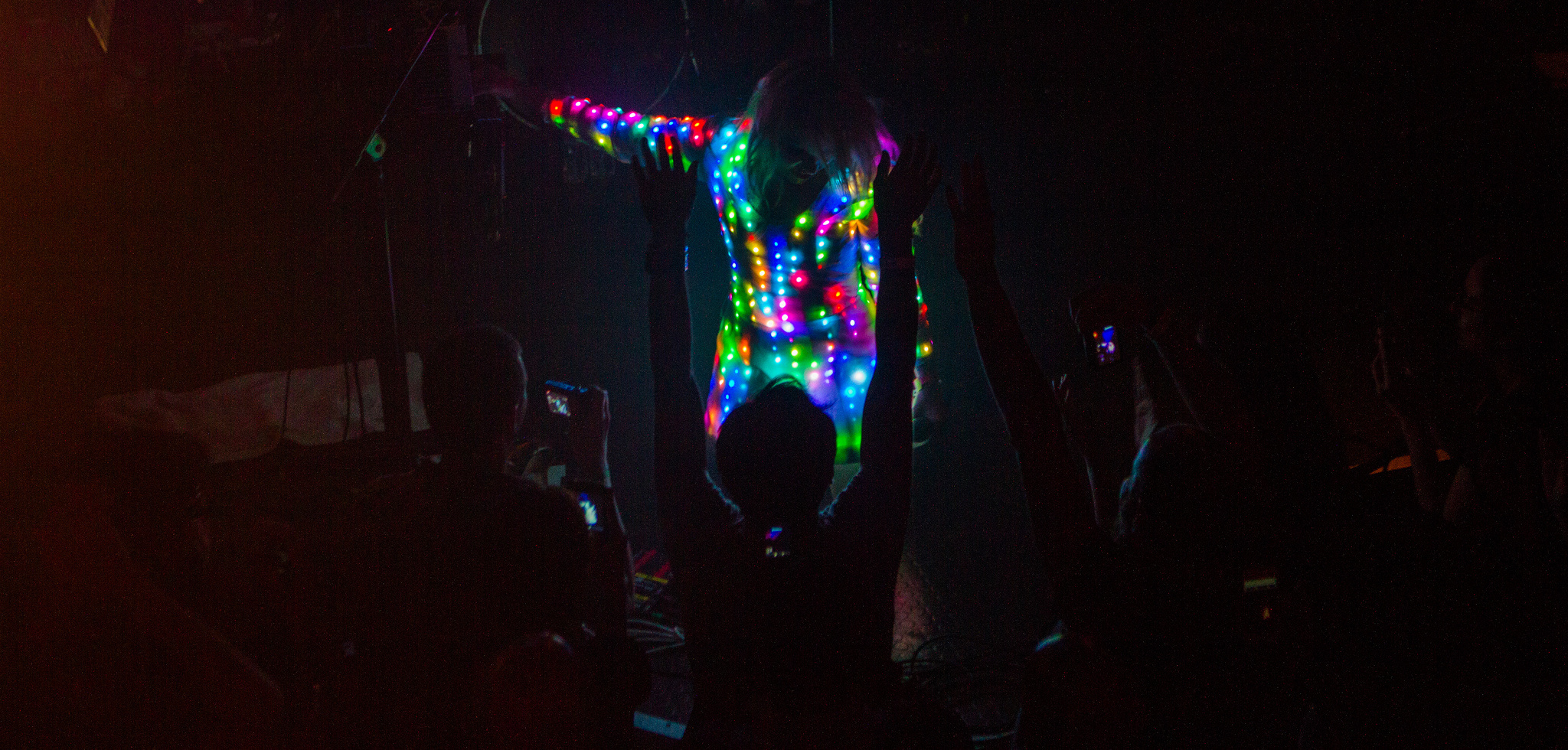 Wu told The Creators Project that "fashion is the ultimate form of communication." If that's the case, then Little Boots is projecting unswerving thoughts about the future, as her costumes are consistently otherworldy and grandiose without being kitschy or Gaga rip-offs.
The Cyber Cinderella dress is the next step in the ever-strengthening visual identity of Little Boots. To celebrate the LED dress, we wanted to take a look back at some of her other nuanced dresses and costumes.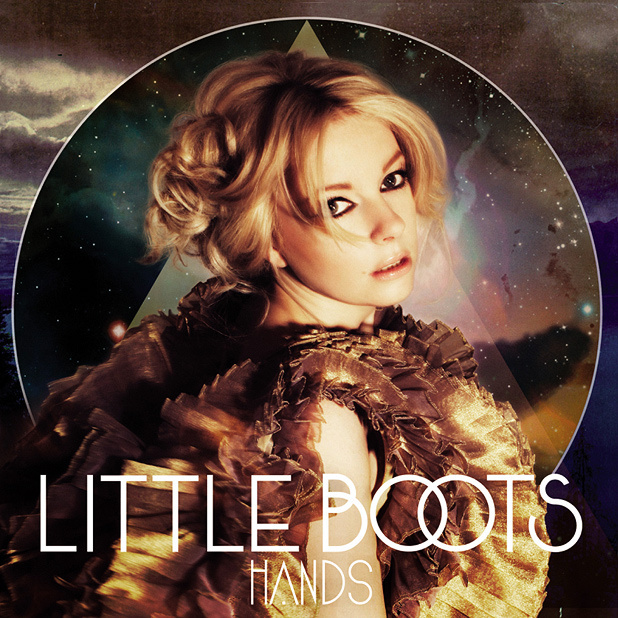 Hands, June 2009.
Little Boots released her debut studio album, Hands, in June 2009 with the double take-worthy cover art above. The photo includes the musician wearing a golden dress that could very well be made out of alien skin (or is it alien fur?), channeling Björk, Gaga and Ridley Scott all at once.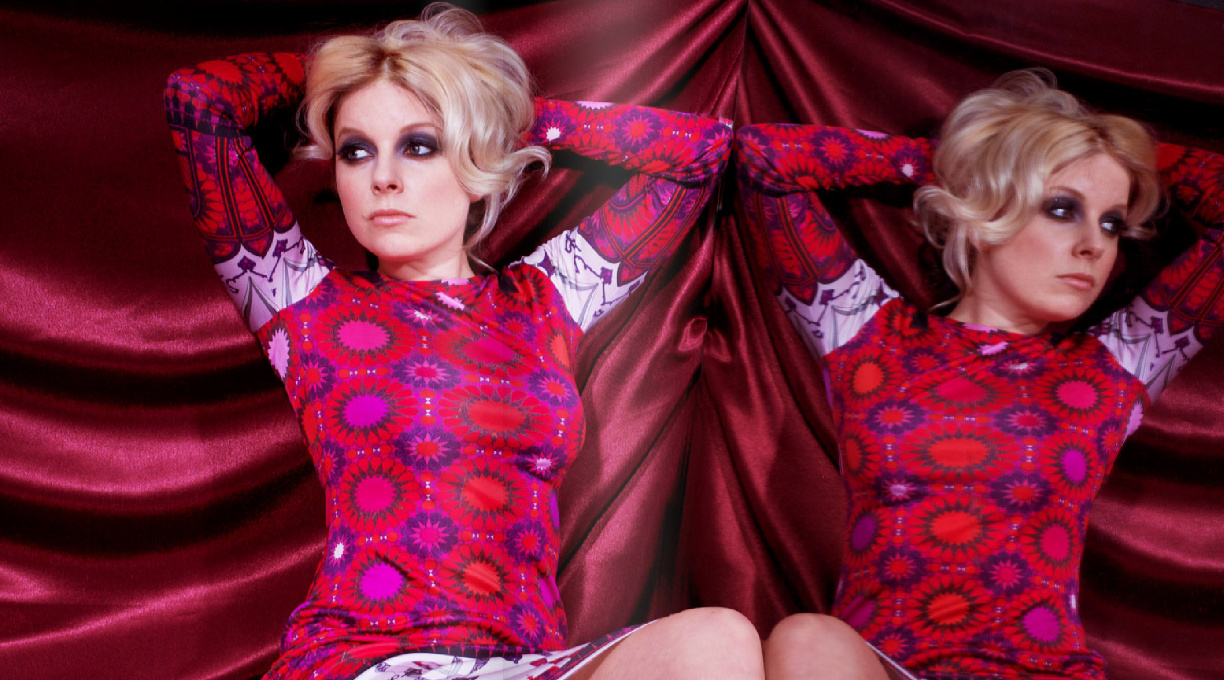 She told NME that the cover art was "inspired by old Italo covers like Patrick Cowley and Amanda Lear that have lots of space and fantasy themes...there's a good mix of past and future, which kind of reflects the album." We agree, but the dress is anachronistic in the sense that it looks like it was plucked from the future and brought to 09.


Image via
May 2013, Noctic Magazine Cover and Feature: Little Boots was interviewed by the arts and culture publication and snags the cover spot. In the photo, above, she's wearing a blotter paper-esque dress by Tramp In Disguise that's maybe a nod to a psychedelic past.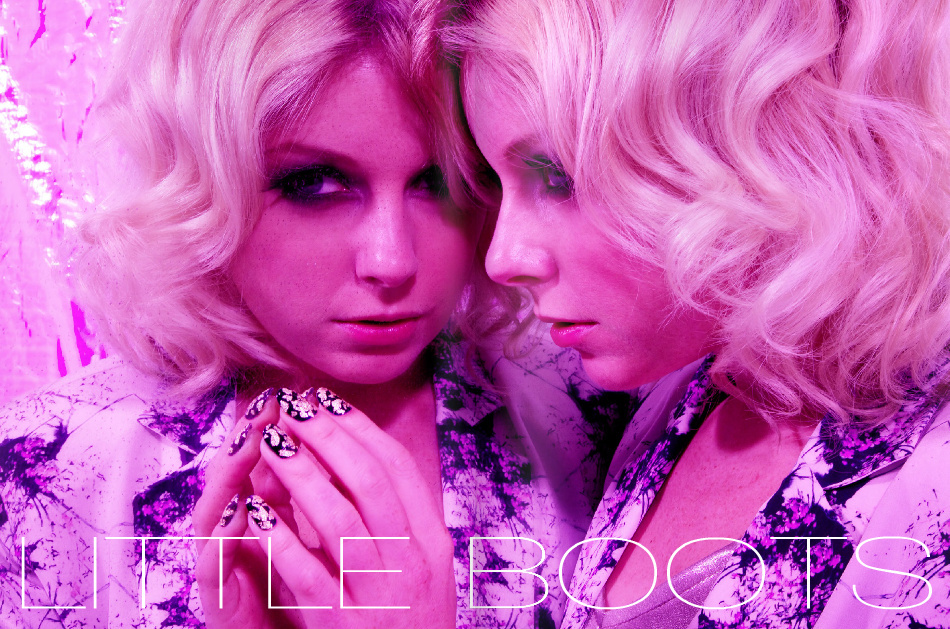 Image via
In the same feature, Little Boots wore a Hilda Maha dress (above) with arguably the coolest nail complement we've seen. A great takeaways from the feature: she says she doesn't play instruments, but "gadgets."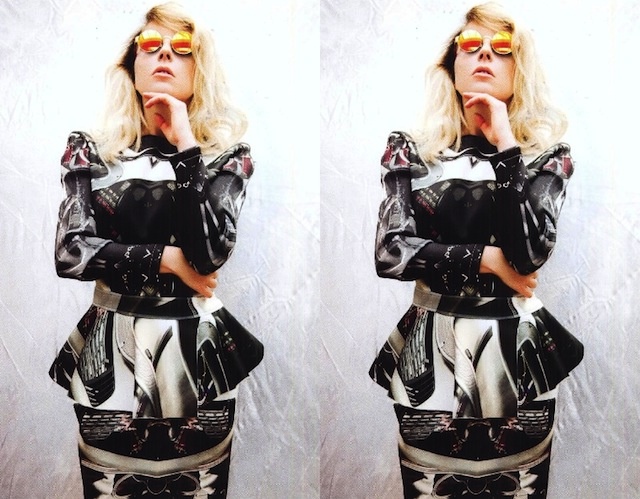 Image via
May 2013, Feature in Modzik Magazine: Little Boots' ties to space disco continue with this geek-chic Darth Vader dress that Opening Ceremony probably sold at one point. The glasses brings her back down to earth with the sun-kissed, golden tint.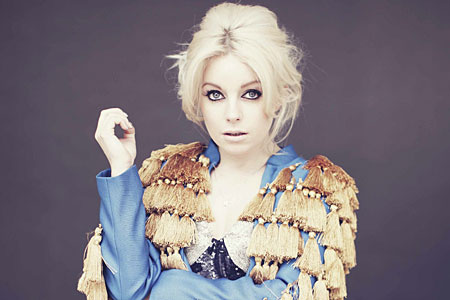 This press photo is reminiscent of David Bailey-era shoots and Brigitte Bardot death stares of unwavering beauty. Huge daps for the shoulder tassles.
"Remedy", July 2009:
Little Boots owns it in this kaleidoscopic video directed by David Wilson. We see her wearing a reflective dress plus a black diamond watch that we're positive Kanye would kill for.
Here are some other Little Boots dresses that we think properly established the path to her present-day, LED-fueled future wear.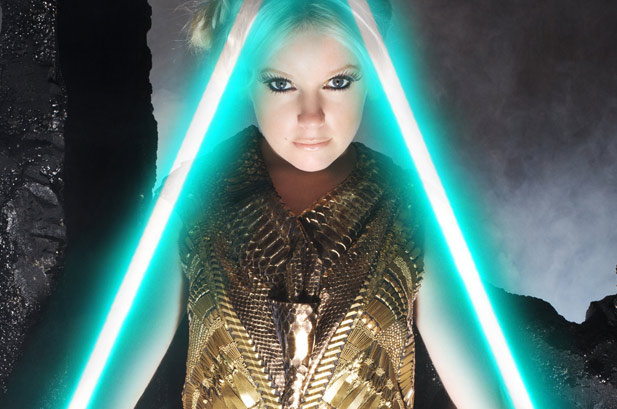 Image via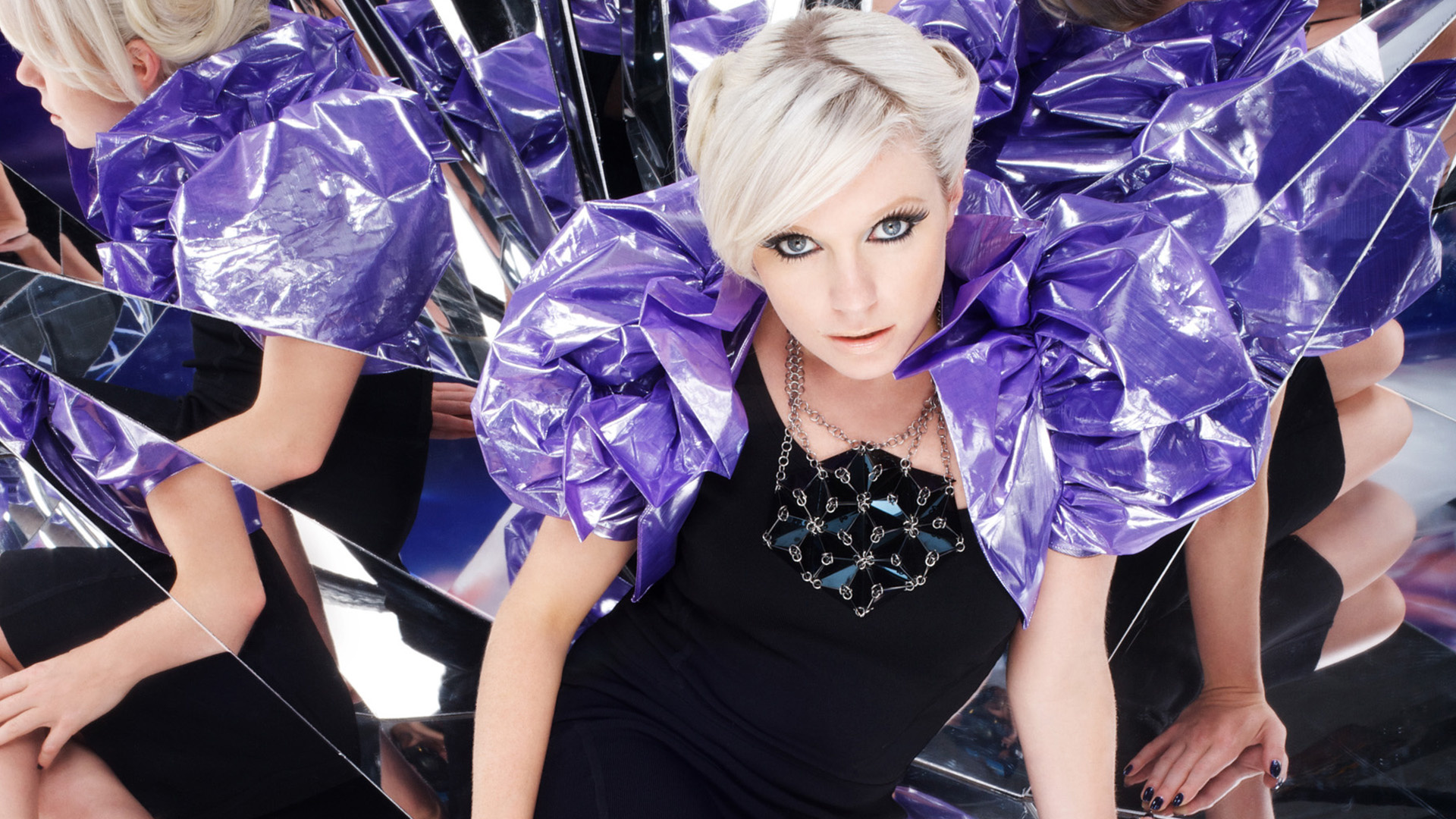 Image via
See the future of concert garb at Little Boot's last show of the year on November 28th at Heaven in London, featuring Avec Swans and the enigmatic producer, Sophie. Tickets can be found here.
This article was originally published on our sister site The Creator's Project which is all techno-cool.

Wanna see what Little Boots was wearing at 16? Yeah you do. Ch-ch-check her Scrapbook here.
Zach is on Twitter - @zachsokol.