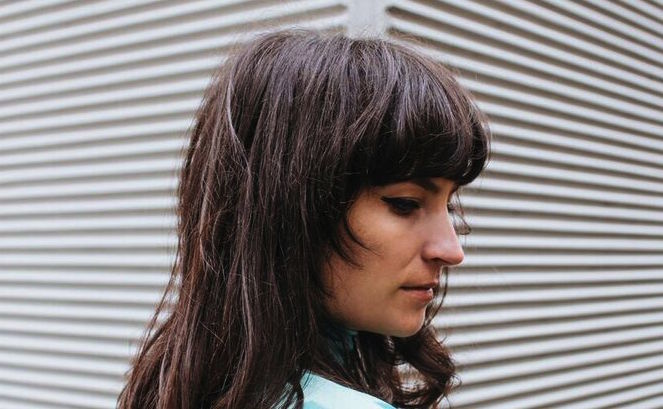 The Blouse singer channels Nico on beautiful solo debut.
Photo by Luca Venter
You may recognize Charlie Hilton's airy, effortless croon from her days fronting Blouse, the gauzy dream-rock trio signed to Captured Tracks. However, her debut solo effort Palana presents her voice like the strong asset that it is. Deeply reverberant on its own, Hilton pulls back on the pedals that marked Blouse's gazey aesthetic and opts instead for simple arrangements of cellos and strings.
The album's latest single "Funny Anyway" (Hilton's noted favorite on the album and premiering below) recalls the bittwersweet musings of solo-era Nico: "I don't know what's going on /I don't even know this song/Put your arms around me/Tell me I'm okay/Even though I'm not laughing/It's funny anyway."
We asked Hilton what inspired this particular single and she had this to say:
"I don't know if I'll ever write another song that communicates with more accuracy what it feels like to be me. It's my favorite song on the album, and the most personal. I finished the song just days before on the subway. I think it's really fun to record a song when it's so fresh out of your mind. The whole process felt seamless. When we recorded it, it was the middle of winter in New York, but the sun came out and shone through the studio. There was a peaceful and light feeling in the room—I still feel it when I listen to the song. Jake is playing guitar and keys, and that's Anand Wilder from Yeasayer playing the cello. They were making a record in the studio next door and we were getting along nicely, so Anand brought his cello over and played on this track and a few others."
Palana comes out January 22 via Captured Tracks. The album is for pre-sale here.