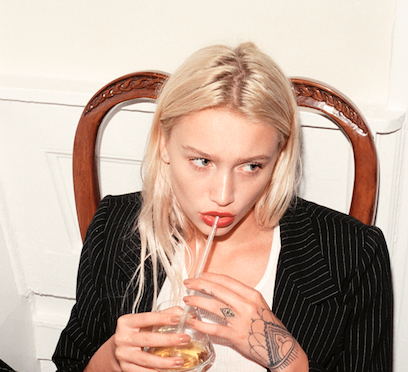 The Californian singer's sound captures the essence of season's changing.
This article originally appeared on Noisey UK. 

You haven't heard Cailin Russo yet because this is her debut single, but there's a good chance you have stumbled across her name. As the child of Unwritten Law frontman Scott Russo, the 22-year-old from Los Angeles has been around music all her life. "September Rose" marks her first move out on her own terms, the inaugural step into a journey she's spent her life building toward.
For those who can feel the seasons changing, the light coming earlier in the day and t-shirts being more readily worn outside, "September Rose" comes at a serendipitous time. It's the sound of Spring kicking the sun's motor into action, of afternoons starting to spread their way into later evenings. Thematically however, it's about that one thing we all go through: love. Or rather, the weird yet beautifully nuanced heartbreak of love in the wrong place at the wrong time.
"Roses don't grow in September." Cailin explains, "September Rose is about a young love relationship happening and isn't working because it's not the right time." It's the sort of soulful shit that yearns to become the soundtrack to your summer highs and, ultimately, solitary lows.
Listen below.
You can find Noisey on Twitter.