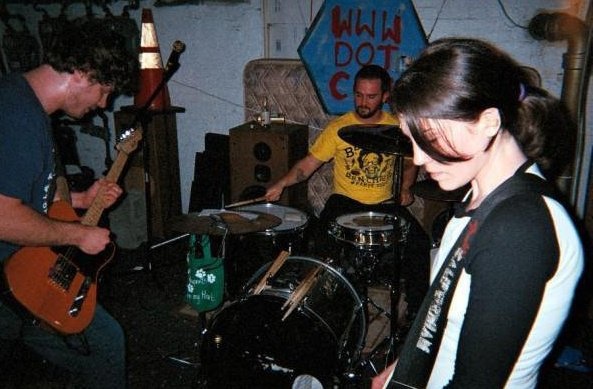 Grungey punk, New Brunswick-style.
If there's one thing Don Giovanni Records knows, it's how to mine the New Jersey basements for good bands. And that's what they've done here with Brick Mower.
Brick Mower sound a lot like the lo-fi anthemic pop punk band you tried to start in college. Except they are much, much better because they don't just skip practice to go play Goldeneye all afternoon. The band has been self-releasing their albums so far but will have their third full-length out soon from Don Giovanni.
Speaking of Don Giovanni, their New York showcase is this weekend and we're giving away tickets to two of the shows including one with Brick Mower. Enter today because we're picking winners soon.
Check out a new song, "Shitty Parade" below...
Also, take a tour of the Brick Mower home if you like record porn: