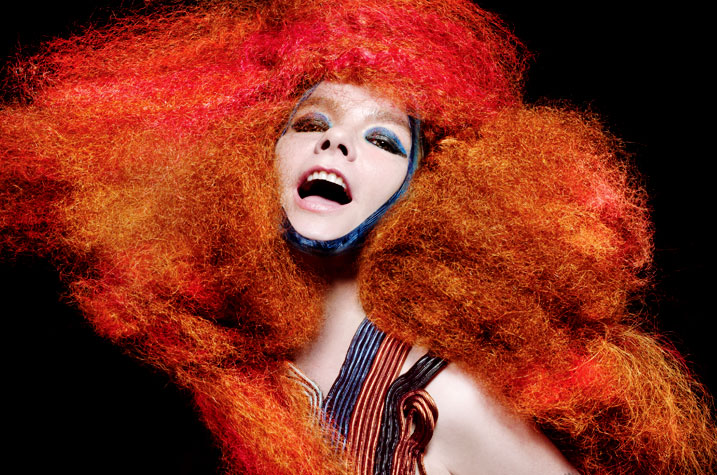 Featuring hand-picked remixes by Death Grips, Hudson Mohawke, These New Puritans, and more.
There's an old saying in Björk's homeland of Iceland: "Sköpun er refur í faðmi hrauninu," or "Creativity is a fox in the bosom of the lava." And though that is a fact that I completely fabricated just now, the point still stands: For Björk, stagnation is a fate worse than no other. Create or die.
Unsatisfied coasting on the acclaim of her (let's be honest here) masterpiece Biophilia, upon which she worked tirelessly with scientists, programmers, musicians, writers, instrument craftsman, and multimedia artists, Björk has hand-selected her favorite remixes and cut together bastards, a 13-track compilation boasting refixes from such talented and diverse acts as Death Grips, Hudson Mohawke, 16-bit, and These New Puritans.
bastards drops next Monday, November 19th, on One Little Indian, but you can stream the full release below now: