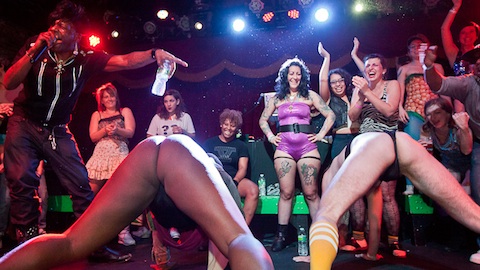 The other night I went to see Big Freedia but I got distracted by a million wiggling keisters.
This past weekend the temperature rose a few degrees in NYC, courtesy of some sweaty New Orleans heat. Sissy bounce artist Nicky da B was here with his dancers and DJ Rusty Lazer. They played a few shows at Santos Party House and a speakeasy in Brooklyn with this poodle-penis burlesque show. Then they opened for Big Freedia at Brooklyn Bowl and I snuck in the back door to catch the show. Shane Shane also performed. He's a recent NYC transplant via Wisconsin who plays a bizarre blend of gay-love-over-8bit-beats in a cardboard headpiece.
Needless to say, good old-fashioned Dutch dumplings were a big part of the evening, literally and figuratively.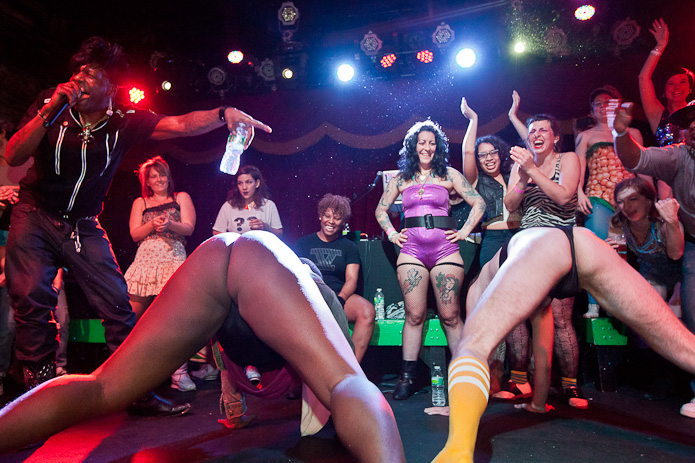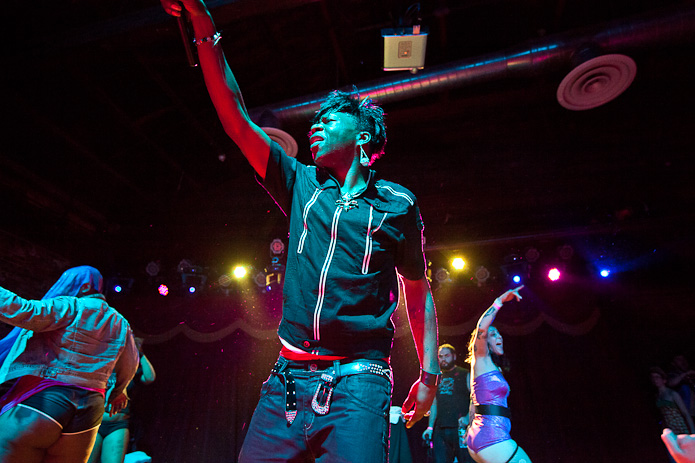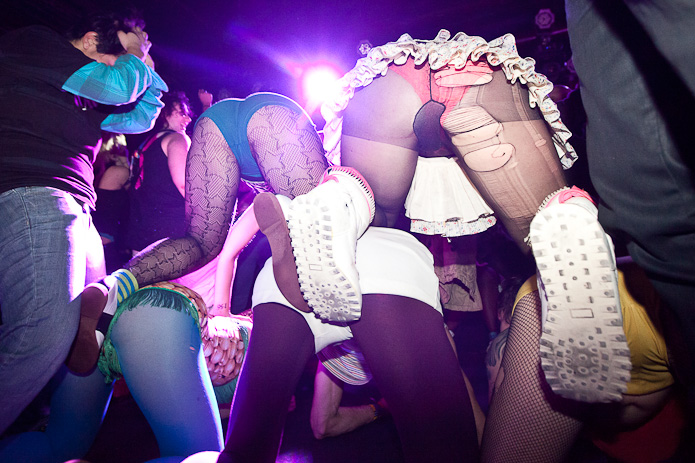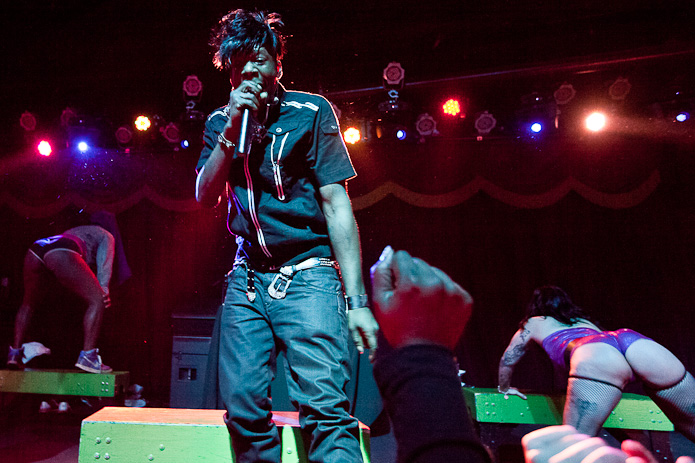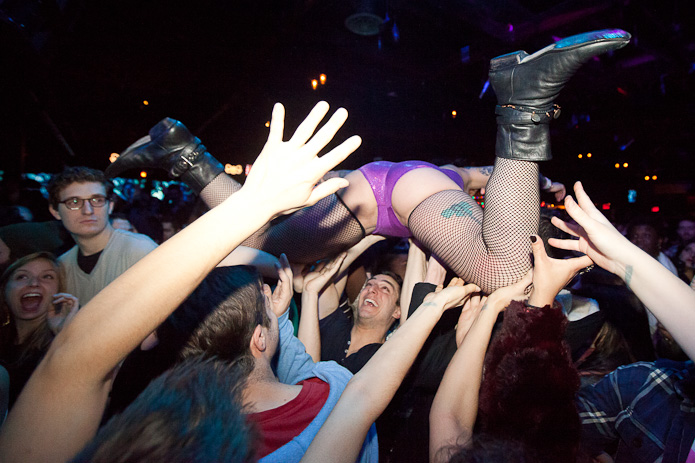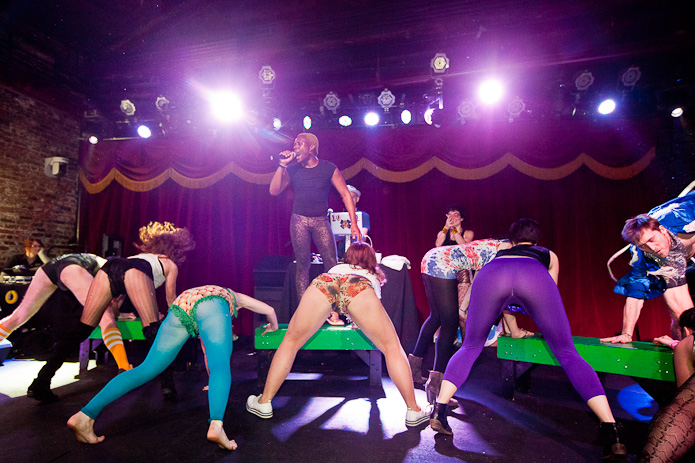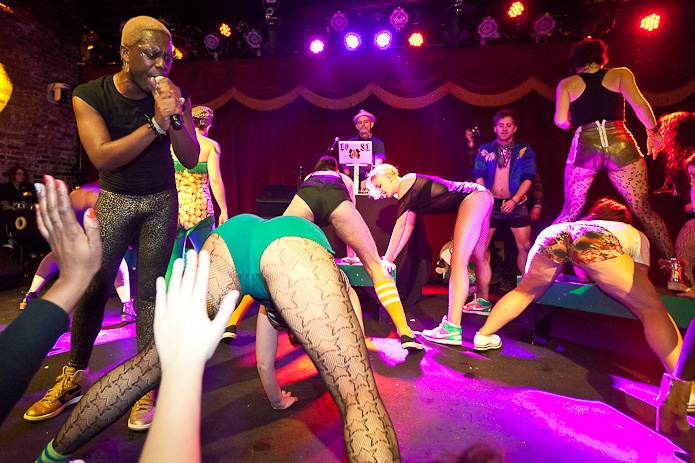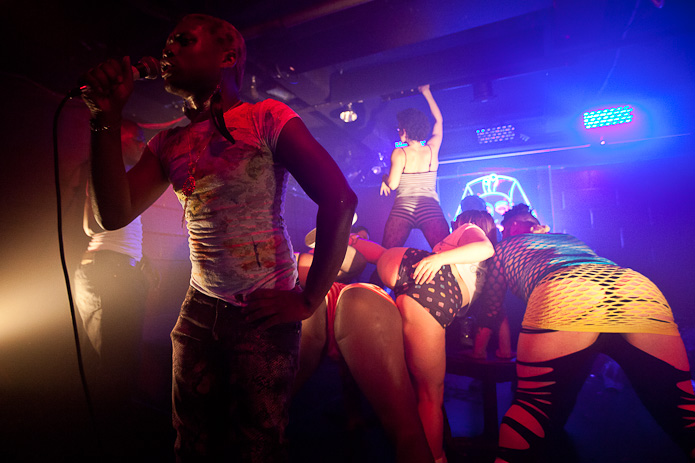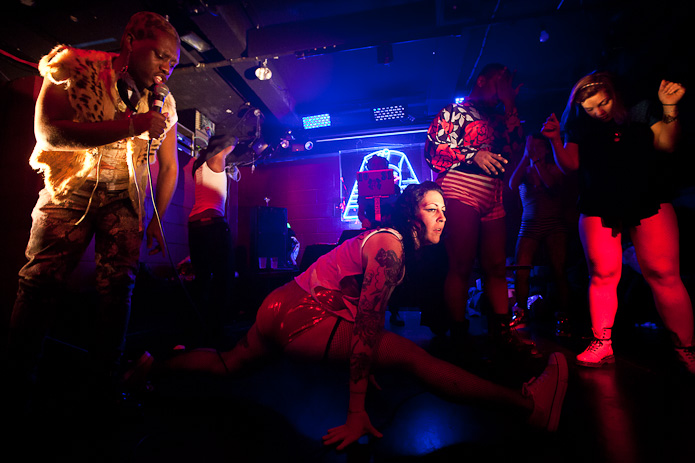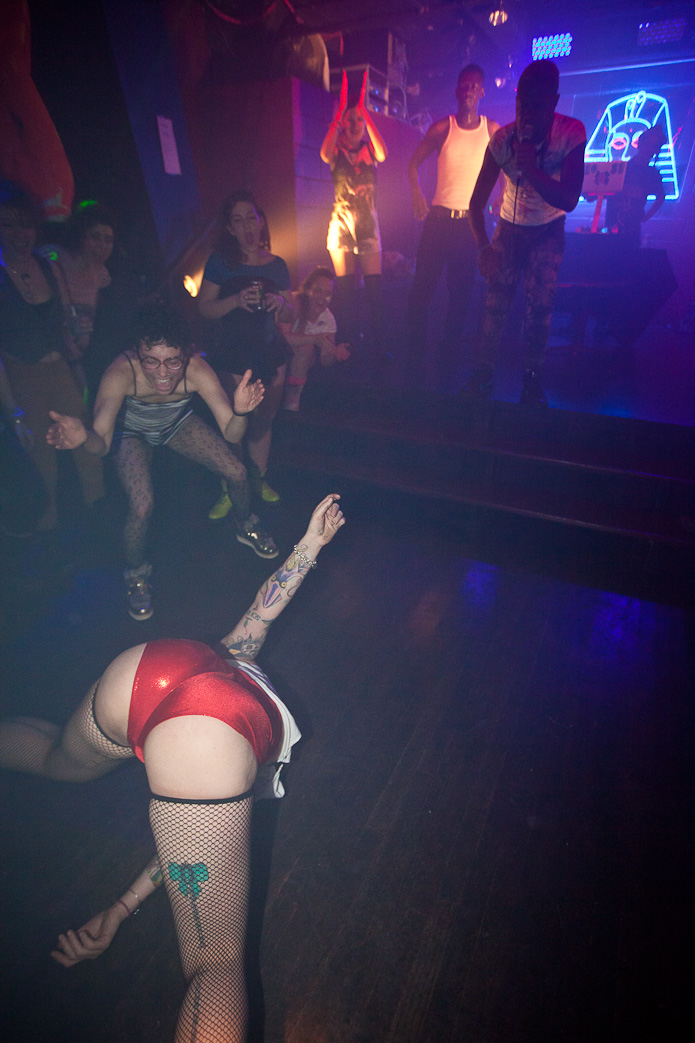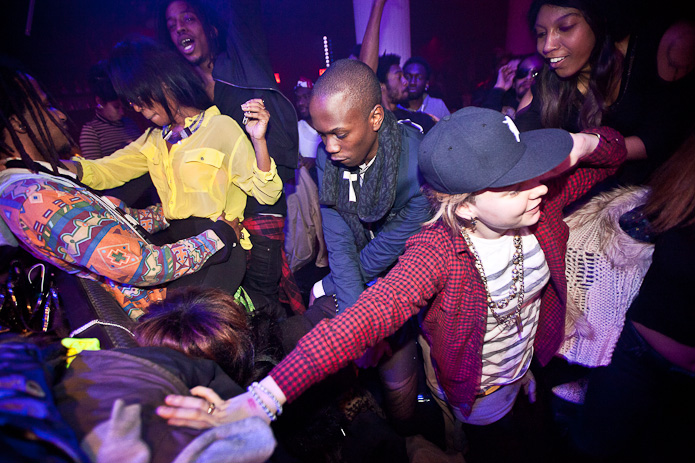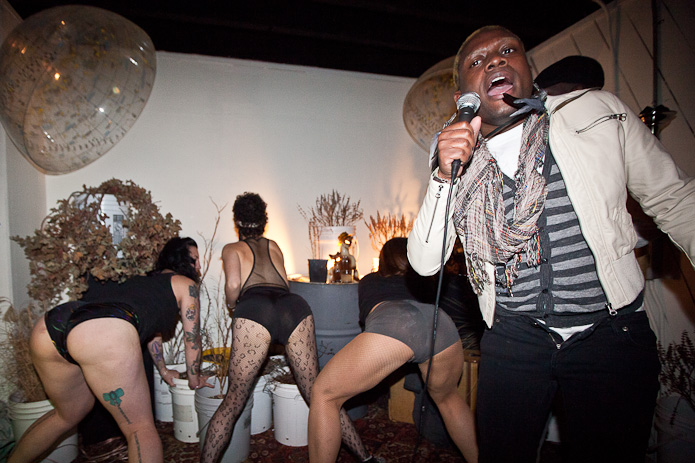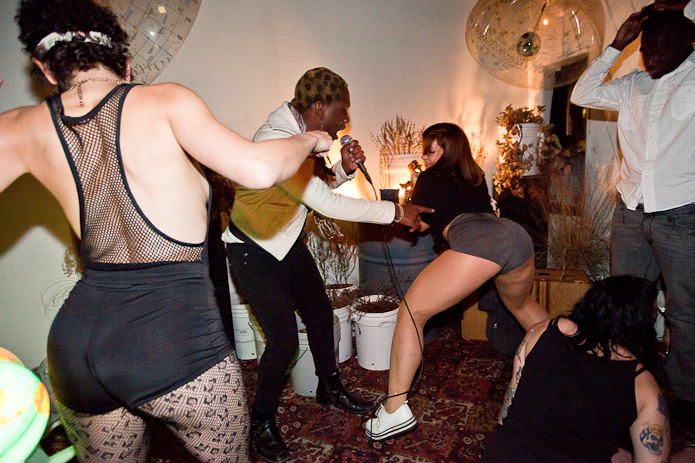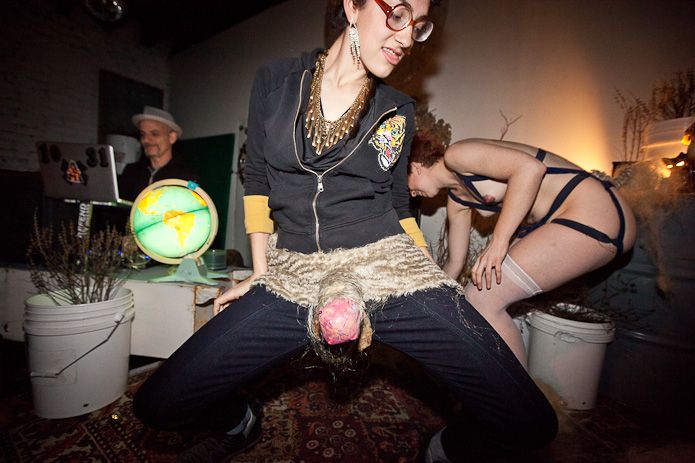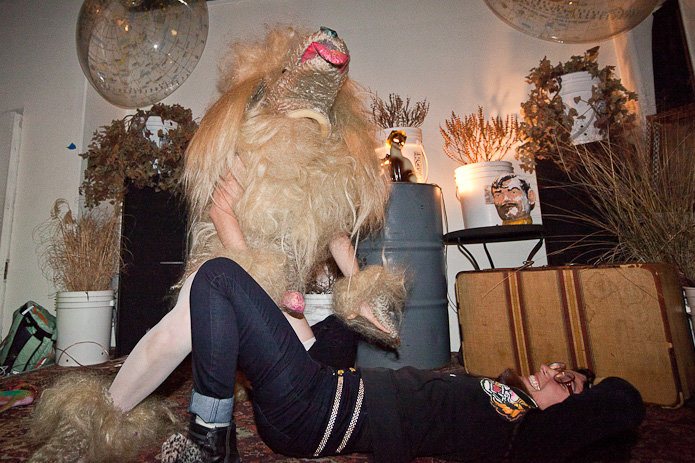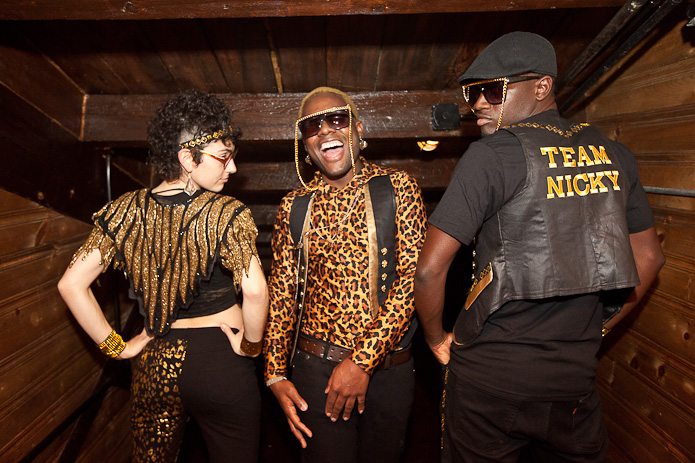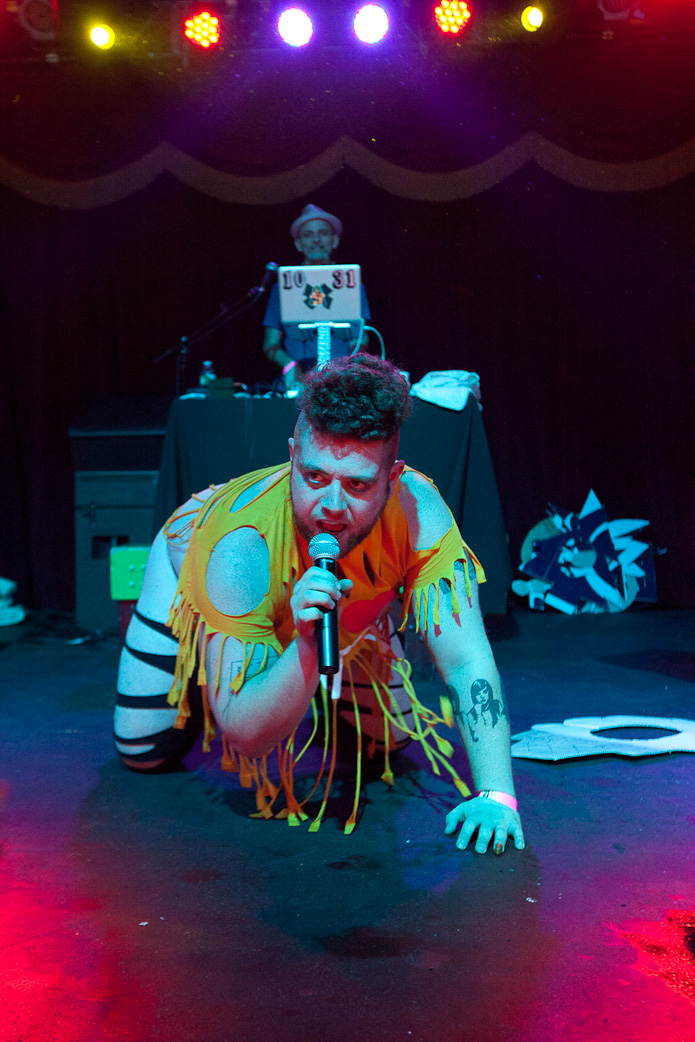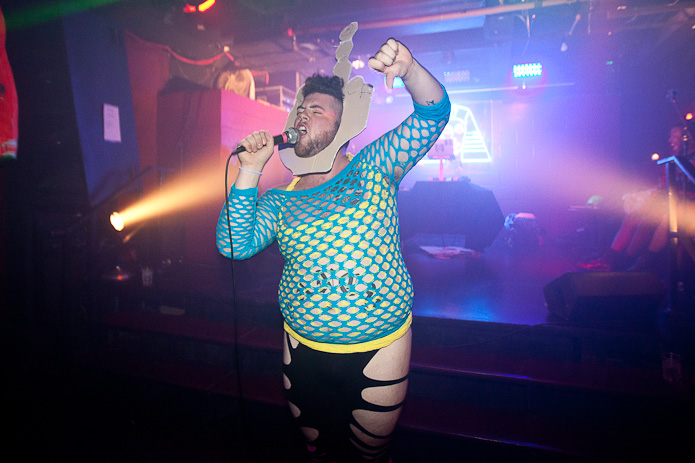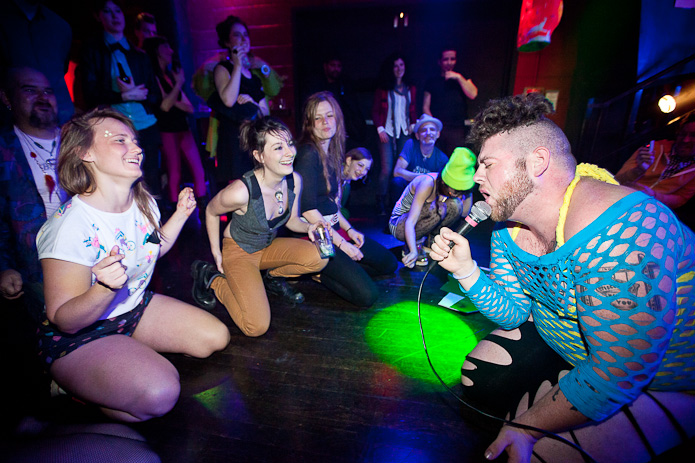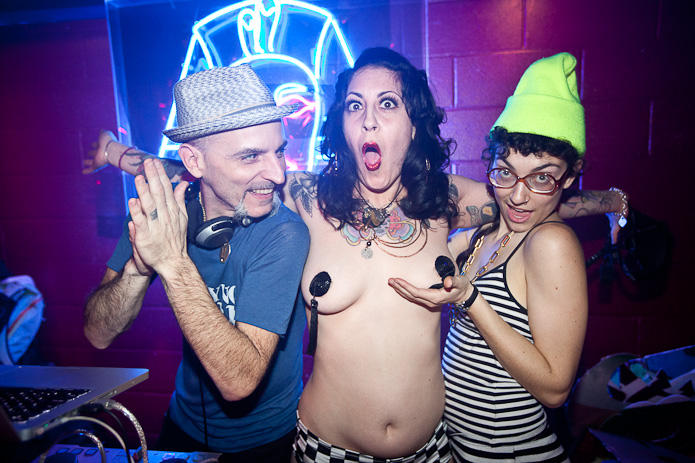 Previously - Slumming It With The What Cheer? Brigade
You can keep up with Tod's weird life at @suckapants