Beyoncé Beyoncé Beyoncé Beyoncé Beyoncé Beyoncé Beyoncé Beyoncé Beyoncé Beyoncé. Beyoncé.
Everyone loves Beyoncé because she's the best singer and also the best dancer and also the prettiest human being alive. Many would just straight-up say she's perfect. Including, perhaps, Beyoncé herself. You should read her recent GQ interview because it's what-the-fuck-are-you-kidding-no-one-can-be-that-self-assured-and-confident-tastic, but in case you're really lazy and/or afraid of clicking away from our website, here are all the best parts, along with the Terry Richardson pictures from her photoshoot, which you can find in their original place here.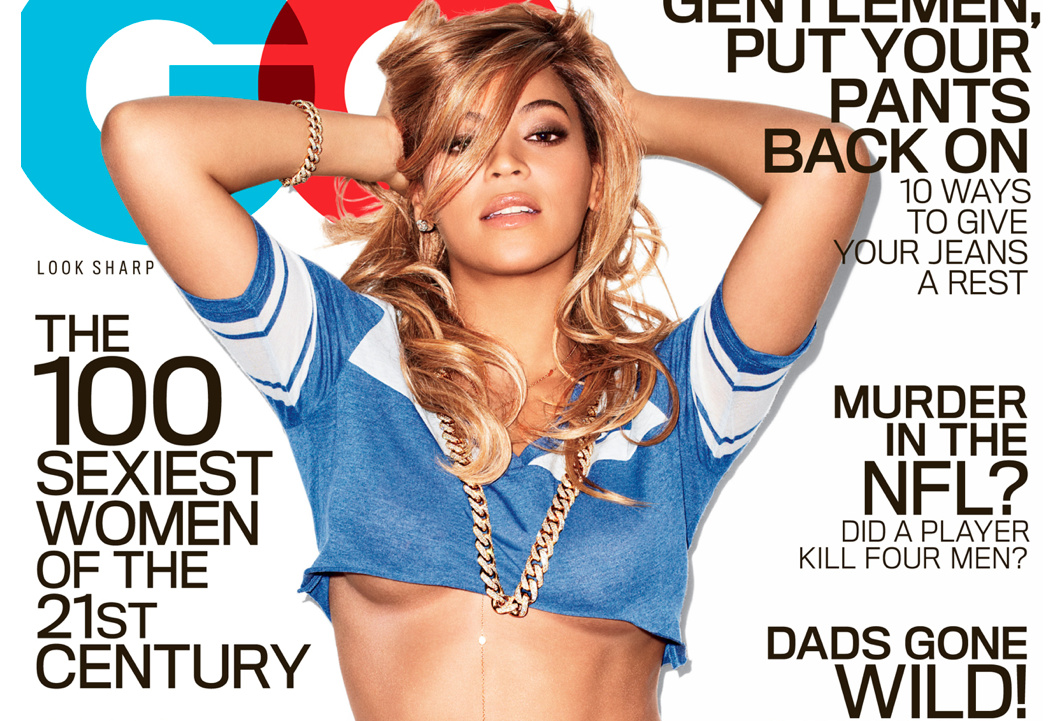 BEYONCÉ HAS ALWAYS KNOWN THAT BEYONCÉ WOULD BECOME BEYONCÉ
"I worked so hard during my childhood to meet this goal: By the time I was 30 years old, I could do what I want. I've reached that. I feel very fortunate to be in that position. But I've sacrificed a lot of things, and I've worked harder than probably anyone I know, at least in the music industry. So I just have to remind myself that I deserve it." - Beyoncé on Beyoncé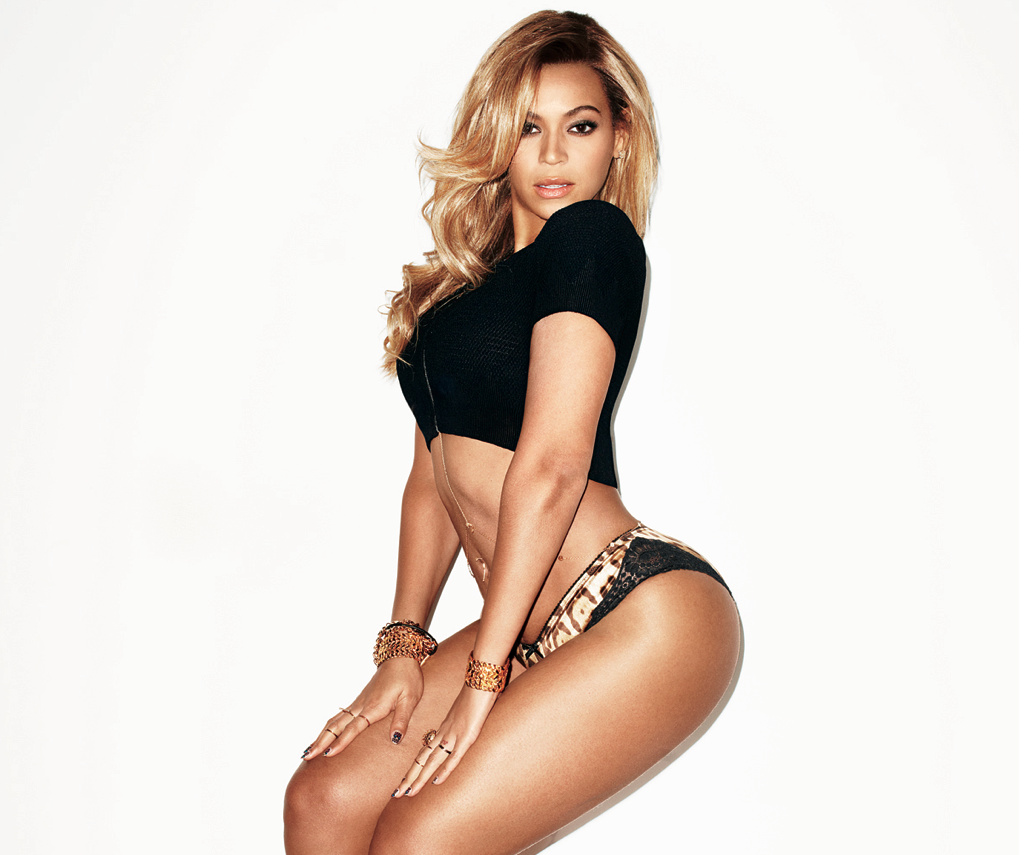 BEYONCÉ HAS A HYPERBARIC CHAMBER FILLED WITH ALL THINGS BEYONCÉ
"Across from the narrow conference room in which you are interviewing her, is another long, narrow room that contains the official Beyoncé archive, a temperature-controlled digital-storage facility that contains virtually every existing photograph of her, starting with the very first frames taken of Destiny's Child, the '90s girl group she once fronted; every interview she's ever done; every video of every show she's ever performed; every diary entry she's ever recorded while looking into the unblinking eye of her laptop."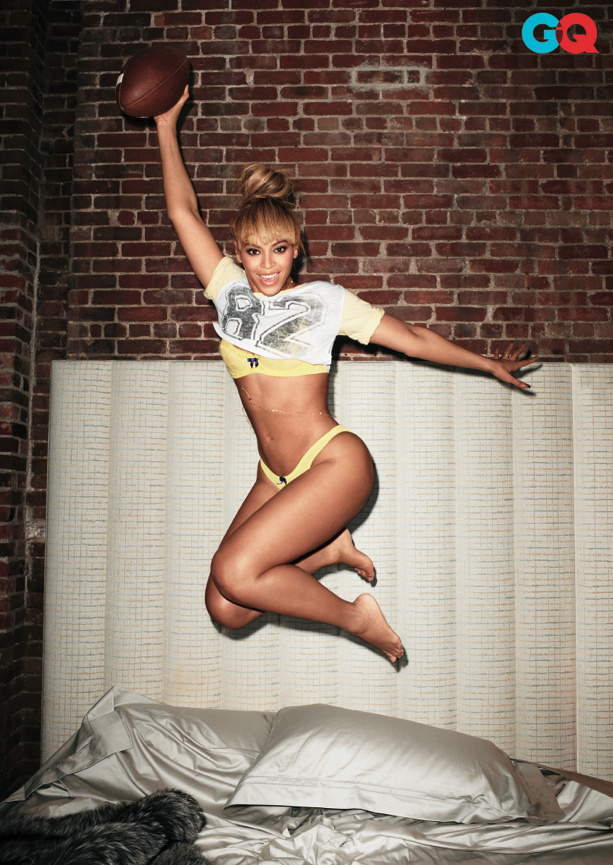 MORE INFO ABOUT HARRY POTTER AND THE CHAMBER OF BEYONCÉ
"Beyoncé's inner sanctum also contains thousands of hours of private footage, compiled by a "visual director" Beyoncé employs who has shot practically her every waking moment, up to sixteen hours a day, since 2005. In this footage, Beyoncé wears her hair up, down, with bangs, and without. In full makeup and makeup-free, she can be found shaking her famous ass onstage, lounging in her dressing room, singing Coldplay's "Yellow" to Jay-Z over an intimate dinner, and rolling over sleepy-eyed in bed. This digital database, modeled loosely on NBC's library, is a work in progress—the labeling, date-stamping, and cross-referencing has been under way for two years, and it'll be several months before that process is complete. But already, blinking lights signal that the product that is Beyoncé is safe and sound and ready to be summoned— and monetized—at the push of a button." Wait, what if the "visual director" is just named "Jay-Z?" More and more, it seems like Beyoncé wears the pants in her relationship with Jay-Z.
BEYONCÉ LISTENS TO BEYONCÉ BEFORE BEYONCÉ HAS SEX WITH BEYONCÉ'S HUSBAND (WHO IS NAMED JAY-Z, I THINK)
Just Kidding, she listens to Rick James! "Stop pretending that I have it all together," she tells herself in a particularly revealing video clip, looking straight into the camera. "If I'm scared, be scared, allow it, release it, move on. I think I need to go listen to 'Make Love to Me' and make love to my husband."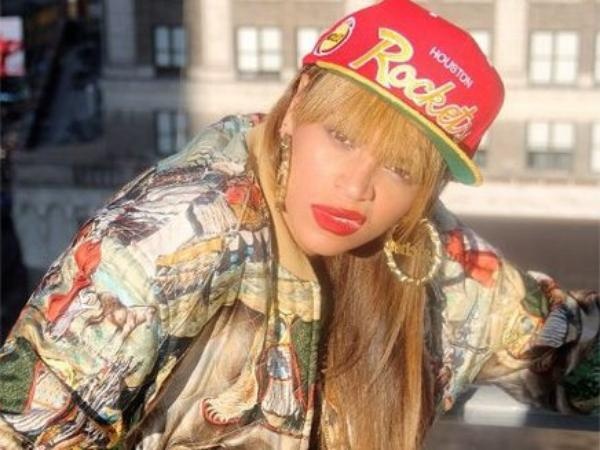 BEYONCÉ IS A WORKAHOLIC AND ALSO A BRAINWIZARD WHO HAS ALWAYS HAD A MAP TELLING HER WHERE TO GO EXCEPT WHEN SHE HAD BLUE IVY CARTER
"I love my job, but it's more than that: I need it," she says. "Because before I gave birth, it was the only time in my life, all throughout my life, that I was lost."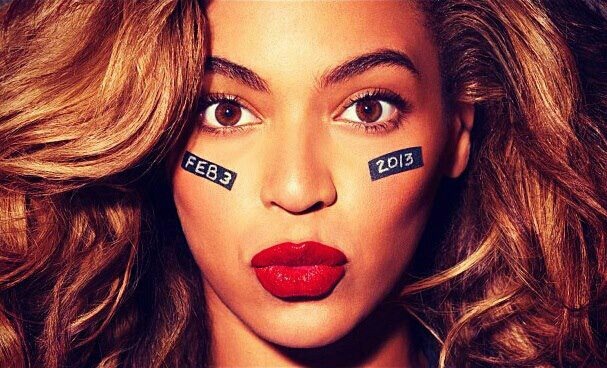 BEYONCÉ IS A JEDI
The interview closes with the following quote: ""I now know that, yes, I am powerful. I'm more powerful than my mind can even digest and understand." …Darth Knowles has a nice ring to it, I guess?
OH BTW NEW DESTINY'S SONG COMING JUST FYI
Read this, I'm tired of jokes.
Drew Millard is but a padawan learner in the ways of diva and is on Twitter - @drewmillard