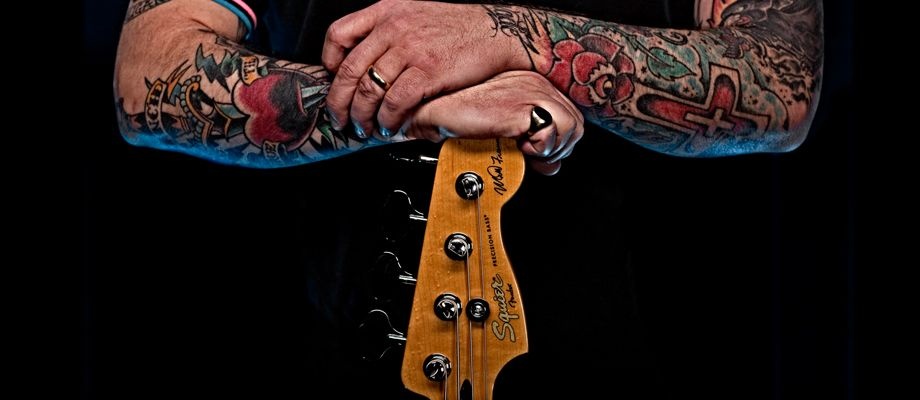 From Matt Freeman to Marvin Isley, here are the mad men of the four strings.
Starting a band with your friends can be an awesome experience. This most likely happens sometime when you're in high school, and the benefits can be well worth the time spent learning a new instrument. I'm talking about popularity, access to explicit underage indulgences, and impressing all the girls. That is, unless, you're the bass player. The bass is often crapped on for being the "least cool instrument" in the band. I've been playing bass for 15 years now, and I can't tell you how many times I've heard "What do you do exactly?" and "Isn't that really easy to learn?" And yes, if you plan on playing just a single root note that follows the guitar, maybe bass is the easiest instrument to learn. But it's the bass-playing greats that break the mold and transcend what the instrument is to show us what it can be.
Geddy Lee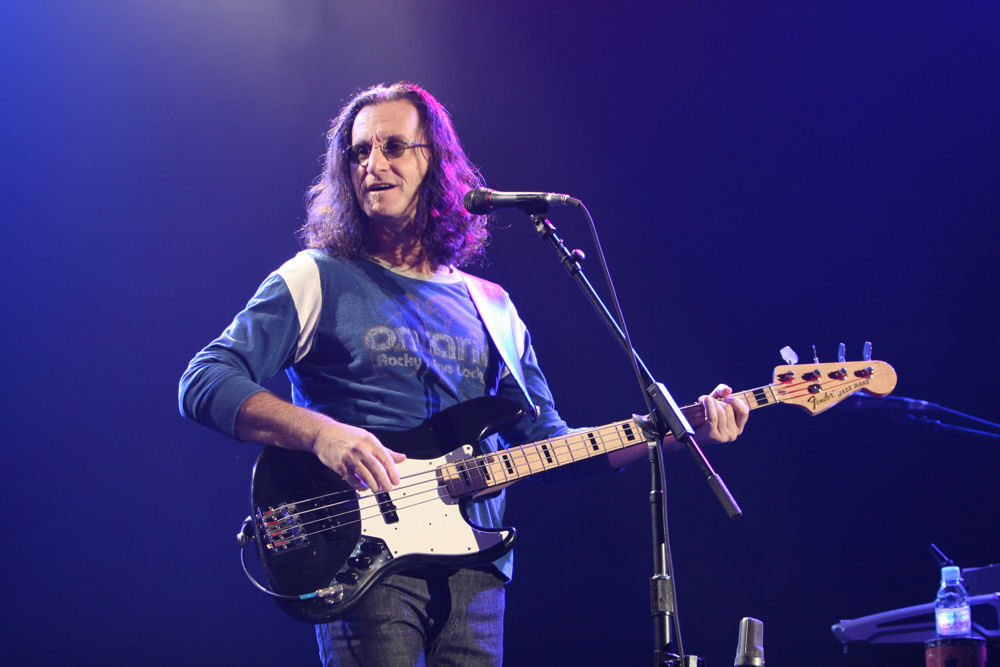 Let's start off with an easy one, shall we? Geddy Lee is a name you should have heard of before you even picked up a bass guitar. As the front man for the 80s power prog-rock gods Rush, Geddy is well known for his astonishing song writing talent, distinctive vocals, and incredible rhythm. Backed by two equally amazing musicians, Rush has run the gambit from classic rock to 80s synth pop and back again. Switching time signatures three or four times in one song, Geddy never losses a beat while singing and stopping to play keyboards all at the same time. Backed with his signature Fender Jazz bass, you know it's him when he takes the stage.
Matt Freeman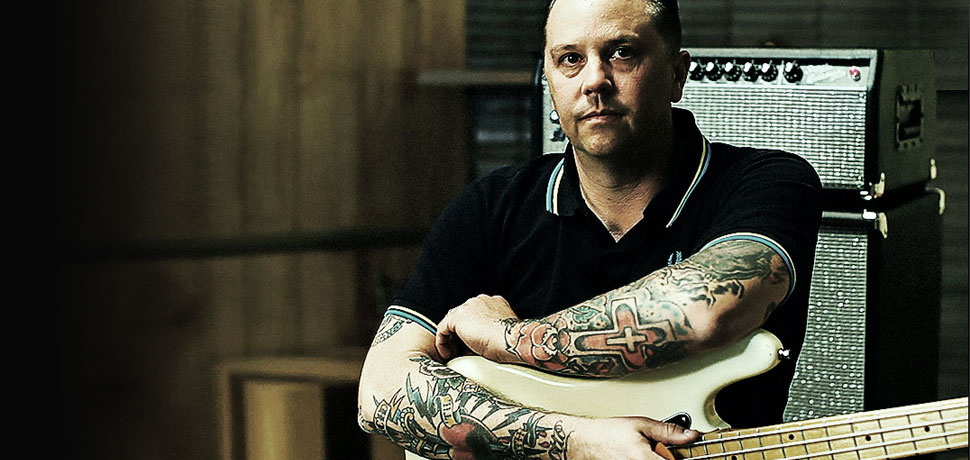 I started playing bass when I first got into punk. My first band was a punk band, and all I listened to at that time was punk music. Whether you got into punk in the 80s, 90s, or 2000s, you know who Matt Freeman is. A pick user, his blazing fast style of playing mixing scales and arpeggios puts him on the same level as greats like Billy Sheehan. In a genre that's not known for talent as it is for rawness and energy, Matt rolls all three into one signature style. He has a background that is more vibrant than most punk bassists, playing ska with Operation Ivy, punk with Rancid, and rockabilly with Devils Brigade. You can see him on stage with any one of his Fender basses, all of which help bring his more-treble-than-bass tone to life.
Victor Wooten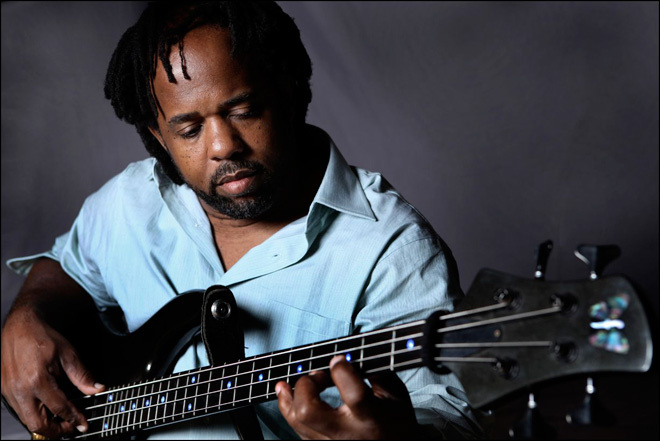 Jazz is a fickle thing. It's a genre that's filled with a large amount of insanely talented musicians, most of which you've never heard of. If you haven't been to a jazz concert, imagine a room full of dads rocking softly. What I'm trying to get at is that it's very long and sometimes boring. But Victor will make sure to wake you up if you're in the crowd. Combining techniques like finger tapping, slapping, and good old fashioned plucking, Victor can and will leave you asking yourself "Can that really be done by one man on a bass?" Longtime member of fusion/bluegrass/jazzpop group Bela Fleck & the Flecktones, Victor has made a name for himself by winning five Grammy awards. He's also been voted Bass Player Magazine's bassist of the year for 3 years in a row. If you're not already looking him up on YouTube, you should be. Seriously, you need to see him in action!
Cliff Burton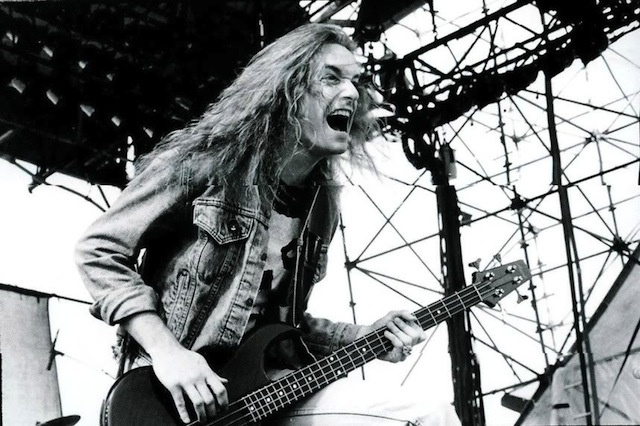 This pick can often be controversial because everyone who listens to metal has their own idea of who the best metal bassist is. There is an extensive list to choose from including Geezer Butler and Steve Harris, but I always end up on Cliff. My reasoning follows: He decided he was going to play his bass like a lead guitarist. Writing some of the most killer basslines in Metallica history, he was known to bust out a three or four minute solo in between songs, all the while keeping his hands above the 12 fret. The man used finger tapping techniques that look like he taught Kirk Hammett a thing or two, while simultaneously banging his head so furiously, that he used to wake up the next day complaining that his neck hurt. Combined with his heavy use of fuzz pedals, you might mistake his solo for a guitarist if you didn't know any better. There's a reason why Metallica stopped putting bass solos or bass-influenced instrumentals on their records after he died.
Aston Barrett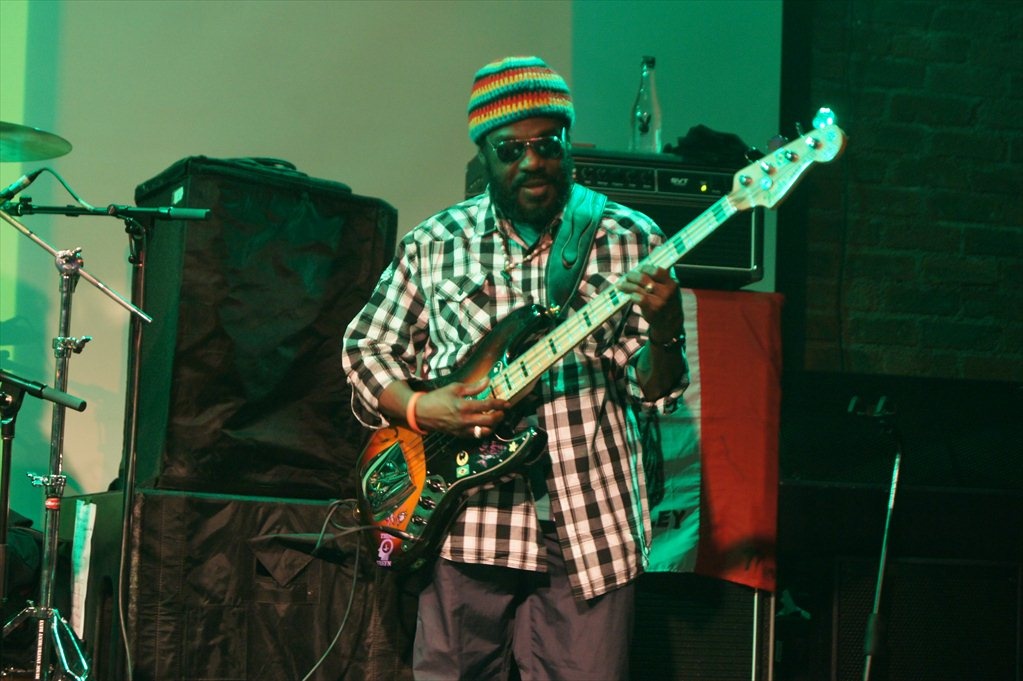 If you're a bass player and you don't listen to reggae, you really should start soon. Reggae is a genre that is practically built around the rhythm section, with the bass being the most dominate instrument. And you can't talk about reggae without Aston Barrett. Regarded as the "elder statesman" of reggae bass, he has co-produced most of Bob Marley's records, including most of the musical arrangements. Since guitar doesn't typically do more than a "chk chk" sound in reggae, his basslines helped deliver the melody and groove that you know from most of Marley's work. His use of scales is spot on while driving the rhythm, and when armed with his Fender Jazz Bass, you can expect to hear a fat, low tone that cuts through the rest of the music.
Marvin Isley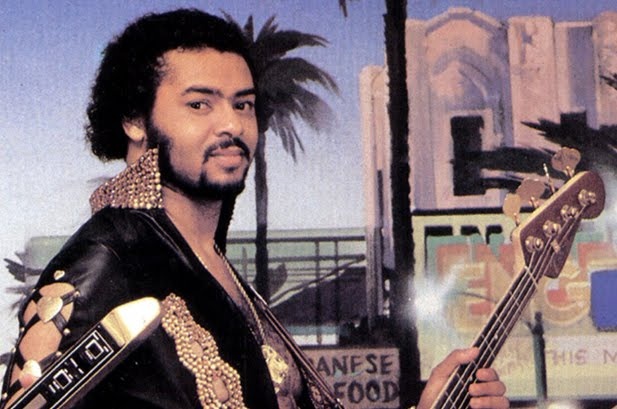 I've only recently started listening to old R&B, soul, and funk in my later years of bass playing, but I must say Marvin is one of the most disregarded bass players in the industry. Never mind that the Isely Brothers had 14 top 10 records after he and his brother joined the group, but his thick mid-tone bass sound is now what most people associate when they hear the word "funk bass." He has even influenced modern bass players like Les Claypool. The Isley Brothers had both up-beat and relaxed tracks, and Marvin always knew how to carry the rhythm and tempo without letting the song fall flat. But once you hear a song like "Fight The Power" or "The Pride" you can't help but tap your foot. His basslines are so influential that he helped the Isley Brothers become one of the most sampled groups in rap and hip-hop history. Just throw on Notorious B.I.G.'s "Big Poppa" and you'll know what I'm talking about.
Follow Broc on Twitter - @brocbeat