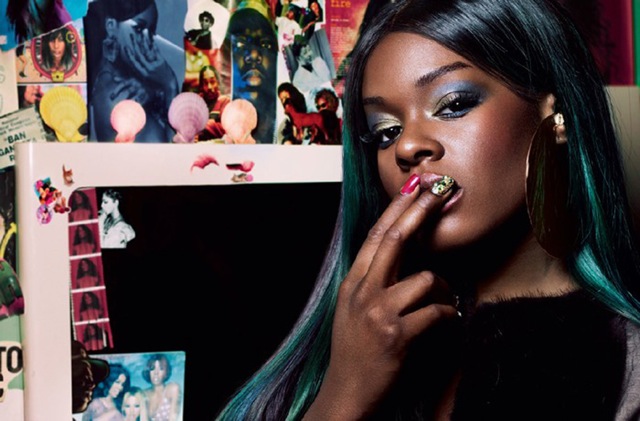 Azealia swaps luxe for ~trippy~ in the video for "Atlantis".
Here's yet more visuals from the omnipotent Ms. Banks, who's been casually working with the likes of Lady Gaga and hanging out with Kanye in Hawaii apparently, y'know normal shit.
Anyway, the video for "Atlantis" is a slightly less luxe offering than the rest of the vids off the Fantasea mixtape, as Banks swaps 90s power suits with, umm, 90s bindis, stomping boots and a FUCK load of trippy visuals. Azealia with hair horns riding a dolphin through space anyone?