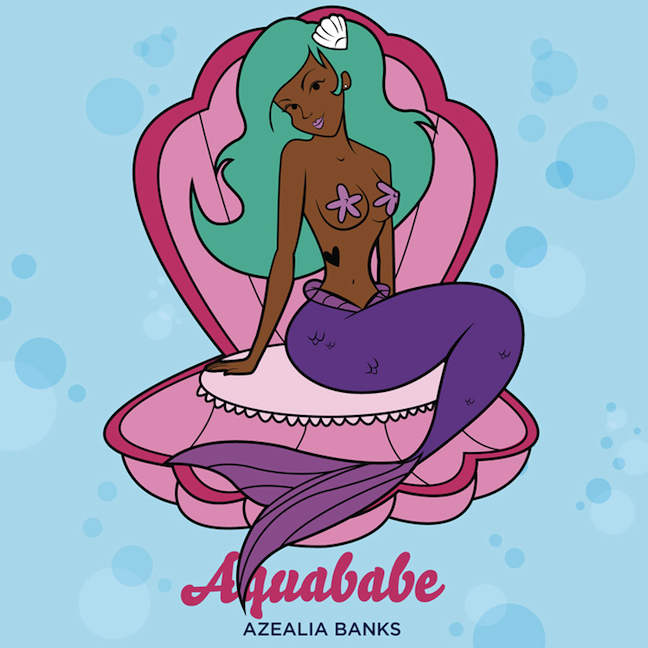 Banks is back from Twitter death to release new track.
Azealia Banks had a bitch-fit and deleted her Twitter over the weekend. I guess she had one too many trash-talking sessions - notably going-in on Troy Carter, Lady GaGa's manager, who she ditched just two months after signing to his roster. Banks complained that she had become "entirely too accessible" and that she would no longer be "associating...with the 'rap game'... or whatever the f**k that means".
But, after laying low on Tumblr, the angriest lady in rap right now, reinstated her account to announce the release of MachineDrum produced "Aquababe", from forthcoming mixtape Fantasea, due out on July 4th. So, as well as allaying fears that she's leaving the 'rap game', it's possibly the only track in history to make whale and dolphin noises sound H.A.M.
Basically, she's kick-started the sea punk revival. Or started sea rap. Or something. Wait, you don't know what sea punk is? Check out this brief history.
Have a listen for yourself below: