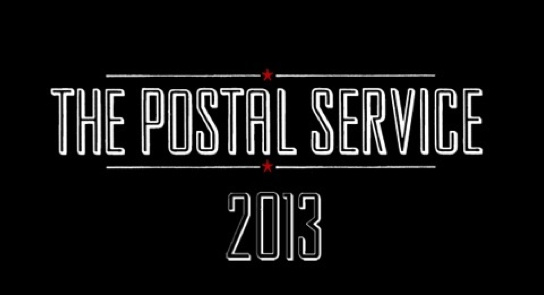 This is what The Postal Service's website looks like now. WHAT DOES IT MEAN??
Earlier, The Postal Service updated their website to the image above. Does this mean there's a reunion in the works? Is Ben Gibbard fucking with us us? Is he sad that Zooey Deschanel didn't follow him into the dark and instead he's promoting a band that he once said he had no plans to work with again?
According to Billboard, the band are set to appear at Coachella with additional dates and festival appearances "in the works." They're also about to re-release their debut album, yet it's almost certain that there will be no new material coming from the band.
In an interview with Spinner last year, Gibbard stated:
"There are no plans to make a second record... I can't say that enough...I think people like the idea of a second Postal Service record better than they would like the second Postal Service record.... It's the desire for something one can't have, the anticipation of possessing something is more fulfilling than actually having something."
So maybe even Gibbard thinks it's better that we leave the Postal Service in the past and let their reunion shows drudge up the nostalgia that our generation absolutely thirsts for. And hey, nobody wants to hear the new shit at a classic band's show anyways.