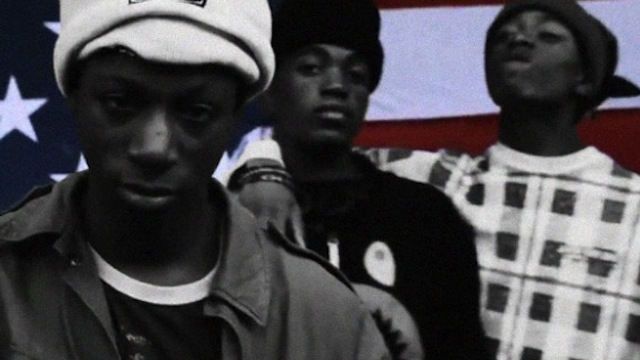 We've got the info, plus an exclusive track from Joey's upcoming release, right here.
Tonight we're teaming with Cinematic Music and CreativeControl.tv to throw a big spotlight on the Pro-Era Crew. The show is at the Knitting Factory in Brooklyn, with performances from Joey Bada$$, Capital Steez, CJ Fly, and the Prodies.
The show marks Joey's first official Brooklyn performance. If you live here you should probably come out - you can get more information about the show right here, and here's the spot to pick up tickets.Need more convincing? Check out our documentary on Joey. You'll see the Pro-Era dudes freestyling in a Chinese restaurant, and get a tour of Joey's high school.
Still not sure? Here's an exclusive track called "World Domination" from Joey's upcoming release 1999 - you can download the track right here.