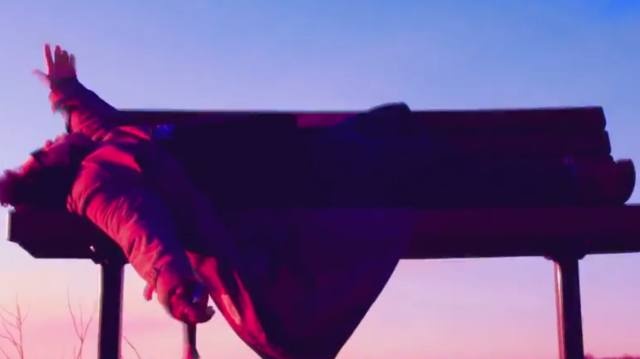 This video is just the right amount of surreal for the Chicago rapper's imaginative music.
I've been paying close attention to Alex Wiley all year, thanks to a string of songs that landed on his excellent project Village Party and that have shown him maturing into a full-fledged artist full of off-the-wall ideas. As Alex explained in an interview earlier this year with Noisey, part of that restless creativity comes from the fact that he has severe ADD, something that led to him being prescribed an enormous dose of Adderall as a teenager and eventually dropping out of high school.
"Ideas," off of Village Party, is subtitled "(Adderall)," and it's a screeching turn up anthem that touches on the topic of attention defecit disorder, taking us on a glitchily produced tour through Alex's mind. Produced by Odd Couple, it walks the perfect line between in-your-face cacophonous EDM and Alex's go-to sing-song rapping, with plenty of charming vocal tics like the deadpan delivery of his pickup line about having a nice dress.
The video, directed by VisualMecca, throws Alex out in nature, where he's free to cycle through ideas as vintage video of women undressing plays above him and he chills hard in Indiana Jones quality adventure gear. The song and the video are both slightly jarring and disorienting, which is something that I like music to do whenever possible and is also something that fits Alex's vision for his music as something divorced from a specific time or place. The "Ideas" video is just a little surreal, and that's what Alex Wiley is all about. Check it out above and pick up Village Party here.