Kendrick Lamar Is Great But He Would Make a Pretty Bad Marvel Villain
In a special interview with BBC Radio 1, Kendrick says he'd love to play a supervillain in the 'Black Panther' sequel.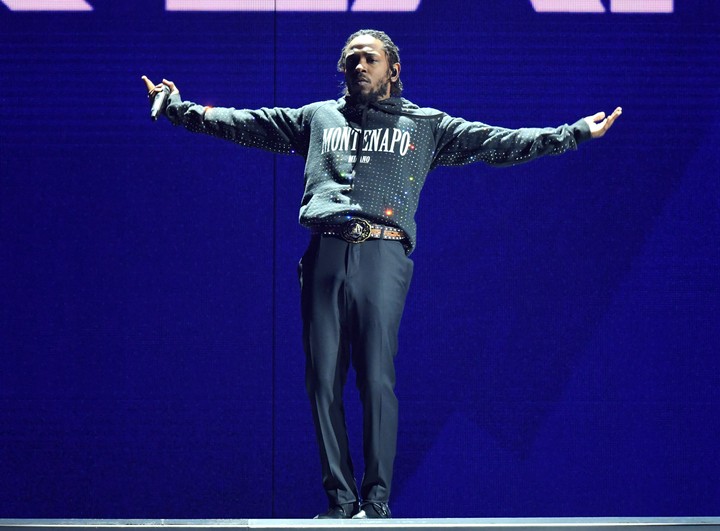 Photo by Karwai Tang for WireImage
Despite some glaring omissions, the Black Panther soundtrack might be one of the least-contrived movie albums this decade, capable of working on its own removed from the deserved hype of its parent picture. Kendrick Lamar is a big part of that album's success, and in a new interview, he revealed that he'd love to have an even bigger part in the sequel (which there'll probably be because geez, those box office numbers).
Speaking to BBC Radio 1 as part of an hour-long special, Kendrick said that he's thinking of having a cameo appearance in the next Black Panther film, and that if possible, he'd like to be a villain similar to Michael B. Jordan's show-stealing Erik Killmonger.
I really enjoy Killmonger's character, he was a villain but he came with that real talk. He was dropping them jewels. He was a villain but he was loved and misunderstood. So if I could, I'd play a Killmonger for sure.
Obviously, Kendrick is jokingly spitballing here and this is all purely hypothetical. But would he make a good supervillain if he were seriously cast? And more importantly, could he plausibly portray the new breed of Hollywood villains like Killmonger or Star Wars' Kylo Ren who are sympathetic even though they commit really horrible acts?
Pros: Kendrick can really communicate complex concepts that illustrate how society is shit, and if supervillains do one thing a lot, it's trying to break the hero down by persuading them how naive their cause is. To quote Mel Brooks' near-genius sci-fi parody Spaceballs, "evil will always triumph because good is dumb." Kendrick is also good at making his voice do strange things, which can be menacing in its own way.
But unfortunately, Kendrick isn't really an actor. His turn in Taylor Swift's "Bad Blood" video is the closest he's come to being in a big-budget spectacle. Many rappers from T.I. to Ghostface Killah have made appearances in Marvel films, but it's usually in smaller capacities. T.I. was part of the larger heist squad in Ant-Man and there is the mystery of Coolio's entire plot line in Daredevil. It's not the strongest track record. Plus, Kendrick is trying to make the world a better place ultimately, and a really good supervillain just wants to blow shit up. No matter how much pyro he unloads in his live sets, Kendrick will never truly be about that destruction life. You can listen to the rest of the interview here.
Phil is on Twitter.

This article originally appeared on Noisey CA.