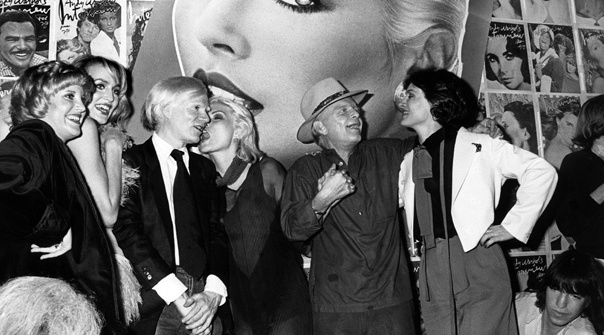 Why does the Studio 54 guestbook only cost $7,200?
Today in :(, The New York Times reports that an auction house in California just sold a bunch of Studio 54 memorabilia out of co-owner Steve Rubell's private collection,and at dirt-cheap prices to boot. Items sold include a metal sculpture by Andy Warhol ($52,800), a photo of Truman Capote dancing at Elizabeth Taylor's birthday party ($1,320), the above Michael Vollbracht painting of Rubell ($18,000), and the club's legendary guest book, which, at $7,200, seems underpriced.
If you don't recall, Studio 54 was the legendary New York City nightclub where everybody who was anyone partied their ass off for three glorious years. Head over to Biography for a gallery of incredible photos of people at the club, including an image of Dolly Parton hanging with a horse.