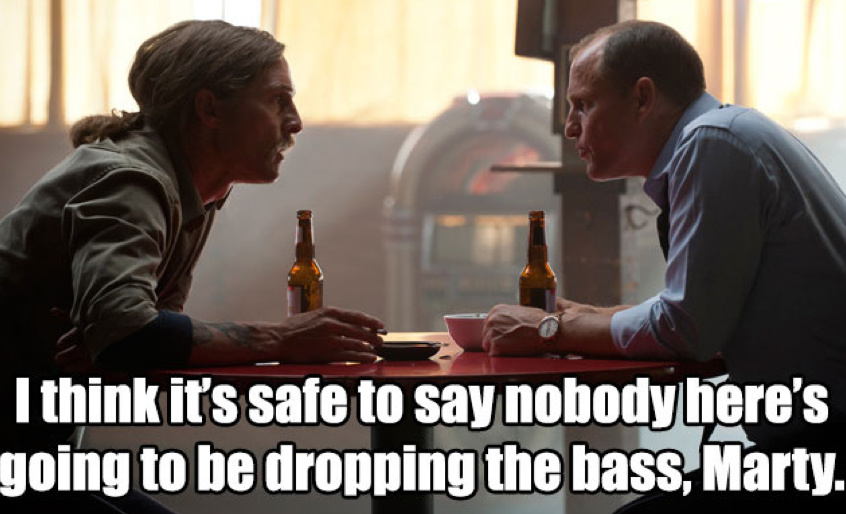 Time is a flat circle, as are CDs and records.
For the first time in a million years I went to Reddit because I'm obsessed with True Detective and wanted to read nerds nerding out about Carcosa and Nietzsche and the girl with the Lorde hair and how The Yellow King might be a boat, and instead of all of that I got distracted by the below 8-bit remix of the True Detective theme song, which is a thing that exists in reality that you should listen to.
On the day that Daylight Savings Time kicks in, we must remember that time is a flat circle. Know what else is a flat circle? CDs, motherfucker. Also, records are flat circles. And pancakes. While not flat, or a circle, this remix feels like a thing you should stuff into your ears before rewatching the first episode to find all of the #secretes you missed because you kept watching the show stoned.
Update: The track is by Minneapolis DJ Mike 2600, who's friends with frequent Noisey contributor Skinny Friedman, who is friends with literally everybody. Thanks Mike 2600!