Doomsday Student Have a New Video That Will Ruin Tennis for You Forever
You'll never watch the US Open again.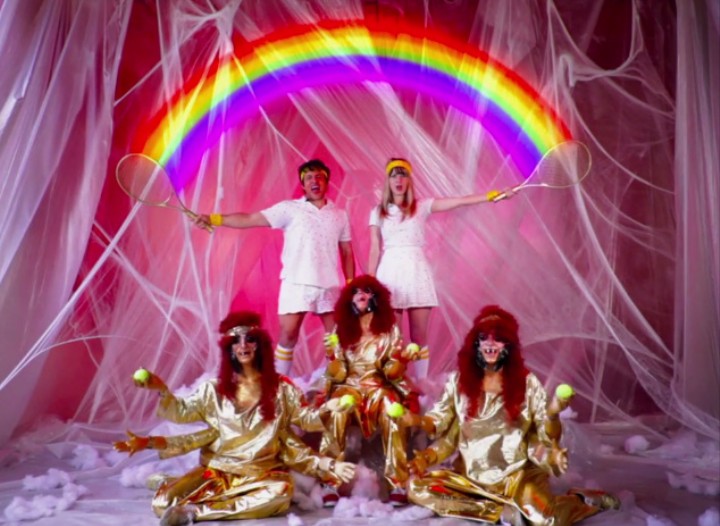 If you're familiar with long-running San Diego spaz-rock label Three One G, you probably remember Rhode Island noise weirdos, Arab On Radar. Well, while they're on hiatus or broken up or whatever it is they're doing, you can check out Doomsday Student, featuring three AOR members. They just made a new video for the song "Disappearing" (below) and it's the kind of thing that, with the volume off, it makes no sense whatsoever. But then you turn the volume back on and it still makes no sense whatsoever. Totally gross and weird and maybe just very slightly erotic. You will definitely never enjoy the US Open again.
"Disappearing" is off of Doomsday Student's new album A Walk Through Hysteria Park out on October 21 via Three One G (naturally). You can pre-order it here for an additional eight songs of madness.