PREMIERE: Watch Full of Hell and The Body's Tense, Atmospheric Video for "Fleshworks"
They've distilled their upcoming record 'One Day You Will Ache Like I Ache' into one haunting, strange video.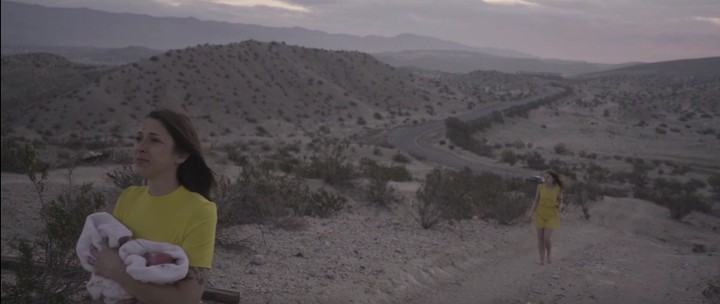 By now, hopefully you know that east coast grindcore kings Full of Hell and Oregon based doomlords The Body have come together for an collaborative record titled One Day You Will Ache Like I Ache, which drops next week on March 25. Today, the duo are premiering their new song "Fleshworks" and its video.
The song captures elements of both bands' output and distills it into a new kind of form that you might not expect. A viscous drumline introduces the track, paired with obscured vocals and a covering of static. The combinations of these different elements create a very tense, anxious atmosphere. It's a feeling that's also well-explored in the video, showing a pregnant woman being abducted overlaid with dark, strange photos of a desert landscape.
Both The Body and Full Of Hell have found the perfect way to work off of each other to create something wholly new and unique. It's a distillation of The Body's strangeness and Full Of Hell's intensity, resulting in a stark and resonant work that will stick around.
Pre-order the record right here.