Cathedrals, The She's, and HEARTWATCH Set to Headline the Last JanSport Bonfire Session of the Year
JanSport Bonfire Sessions x Noisey closes out the year with one last show in San Francisco.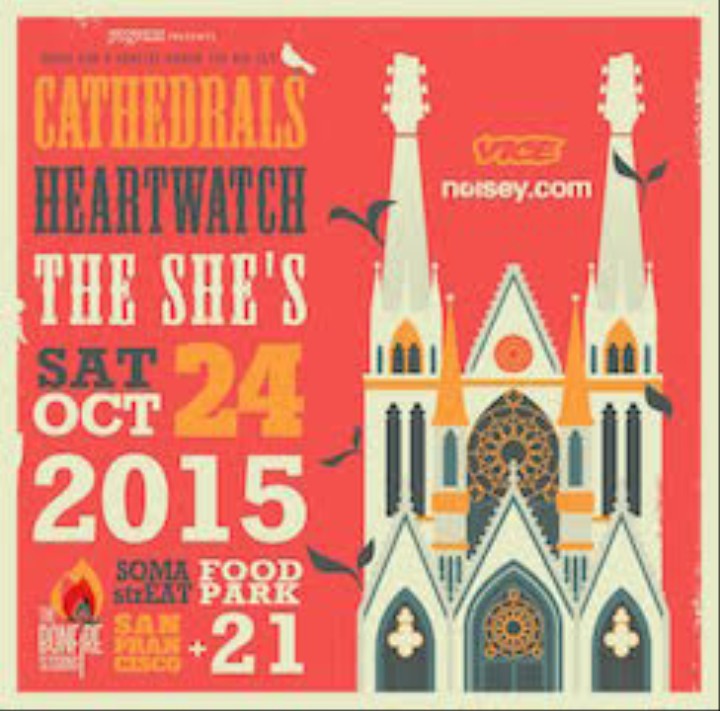 The final Bonfire Session of 2015 is upon us! This time, we head to San Francisco on October 24 for a bill full of amazing Bay Area acts. If you're into s'mores, cold beer and great music, come join us under the big sky at SOMA Streat Food Park for the last JanSport Bonfire sesh of the year. And guess what? It's all free.
San Francisco duo Cathedrals is set to headline, an act that's blown up over the past few years by blending their electronic melodies into a haunting live show. Opening for Cathedrals are The She's, a Cali dream-pop outfit who've been jamming together since elementary school. Local up-and-comers HEARTWATCH will open the show to kick it all off. RSVP here!