M for Montreal: Weekend Highlights
See photos from the festival—including multiple bands with multiple shirts taken off.

Dead Obies
All photos by Ellie Pritts / M for Montreal
Good news, everyone. We made it back to New York and only managed to lose a glove while we trekked all over Montreal this past weekend. Sure, we drank every single bottle of Moosehead beer the city could offer, but we saw some pretty dope music, too. Outside of Mac DeMarco's high-flying Saturday night set (where we're pretty sure M for Montreal programmer Mikey got teabagged on stage?), which followed the charmingly emotional Majical Cloudz, we saw everything from bars with skate ramps to kids on molly (or is it MDMA in Canada?). The festival, although small and packed over a few short days, seemed to offer a genuine taste of what the music scene in Montreal is like. We won't lie—heading up there, we expected every band to pretty much just want to be an Arcade Fire knockoff—but we were happily proven wrong. There were a lot of sweaters and important looking eyewear, but each band seemed to bring it, even if they weren't to our liking. Standouts over the weekend include Solids and Duchess Says, but our favorite might've been this French-Canadian rap group called Dead Obies, whose high-energy set on Saturday afternoon scared us just enough to wake us out of our hangover. See photos of the weekend's highlights below.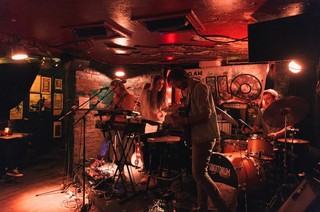 Drape

Duchess Says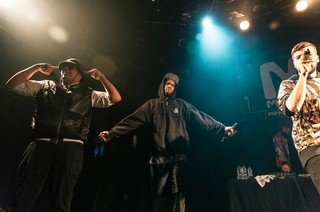 Dead Obies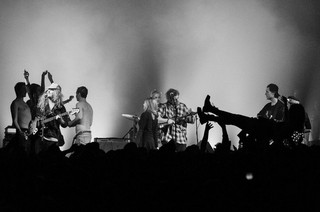 Mac DeMarco

Young Galaxy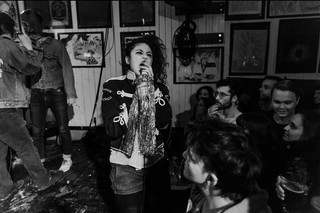 Phedre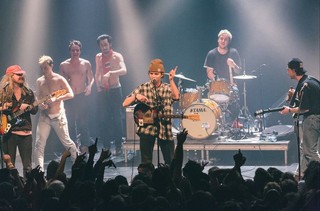 Mac DeMarco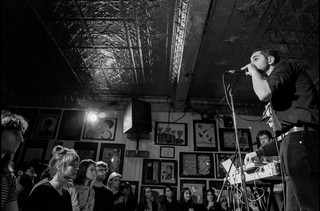 Pat Jordache