Most Wanted: Svelte Metals
NYC-based jewelry designer, Meghan Kanodia, pairs her delicate metal work with Solange, Say Lou Lou, Lorde, and more.
Jewelry designer Meghan Kanodia has teeny-tiny wrists and what she describes as "bird-like hands." Sucks to be her right? Well actually, yeah, it is a kind of a bummer when rings slide off your fingers in the street and bracelets spin off across the room and hit strangers in the face at the smallest gesticulation. Not to mention awkward. Well, while working variously for Elle, Refinery29, and Stella McCartney, Meghan had a neat little personal project commissioning local bench jewelers to create rings and bracelets that actually fit her. As she points out "'One size fits all' doesn't." When people started asking her where she got her pieces—works she describes as "everyday staples that you'll leave on for a night out"—she decided her hobby was worth a more serious pursuit, and so Svelte Metals was born.
"I'm fascinated and inspired by the chic simplicity of metal and its ability to be liquefied and then take any form," explains Meghan. "I've always rebelled against the 'Don't mix metals' rule and Svelte celebrates mixing metals by offering pieces that you can stack and combine."
Meghan explains that "architecture, nature, fashion, and music has given rise to the shapes of the jewelry," so we suggested pull her favorite pieces from Svelte's current collection and pair them with a selection of like-minded artists. And Pssst! Christmas is less than two weeks away.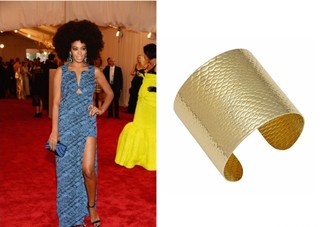 Meghan: "Solange Knowles is all about bold fashion choices and I think she would look amazing in double Cobb cuffs. Lynda Carter's iconic look would be a natural fit for this modern-day Wonder Woman."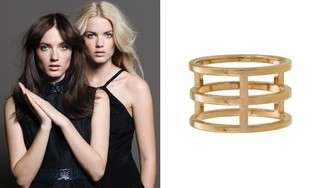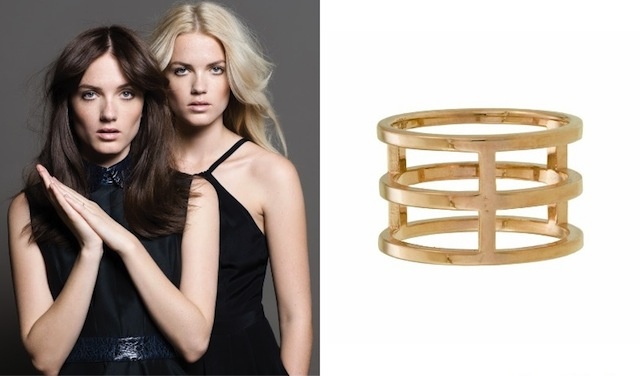 "The Lancaster ring is perfect for the twins of Say Lou Lou because like them, it is versatile and refined. Elektra and Miranda Kilbey are chic without any fuss, and the Lancaster is the ring to put on and never take off. This piece makes an elegant midi ring too, ideal for their long fingers."

"The Brookhaven ring would look rad on Skylar Grey because its carved skull heads sit delicately and aren't overbearing. It's tough-yet-feminine, like Skylar's style."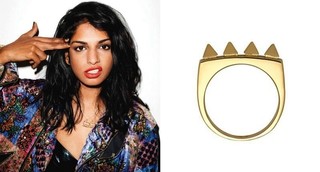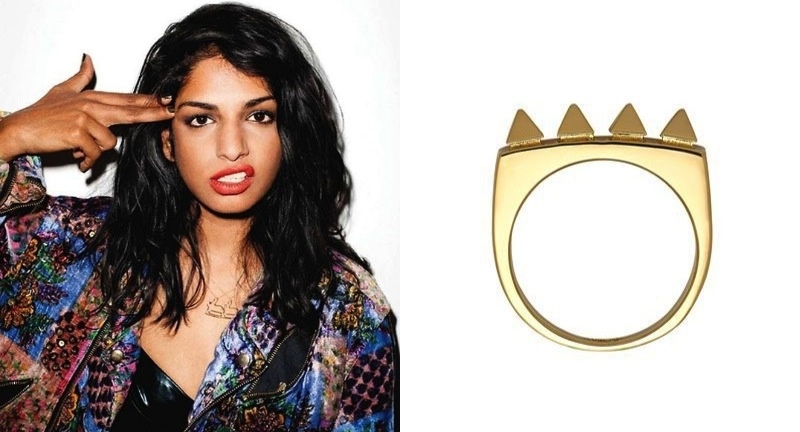 "M.I.A. is outspoken and energetic, both to an incomparable degree. I would love to see her stacked in loads of Chamberlain rings. If anyone can pull off edgy while being playful, it's her."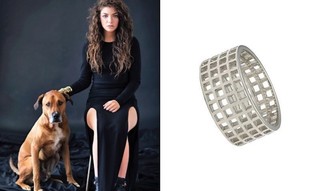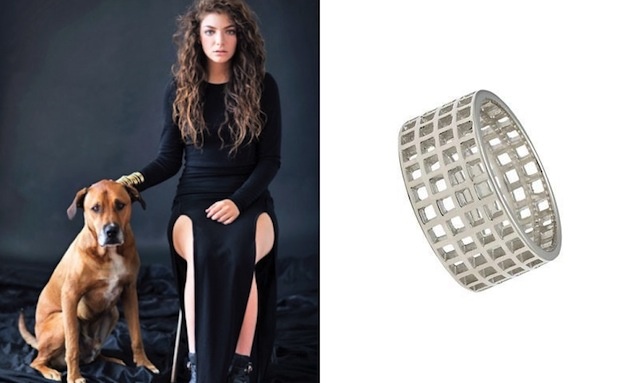 "While conceptualizing and designing the Hoxton ring, I listened to Lorde's album, Pure Heroine on repeat. It'd be a dream to see her rock it on stage."