Country and Rap Collide on DJ George Costanza's Country Rap Mix
The best mix of country and rap you'll hear all year.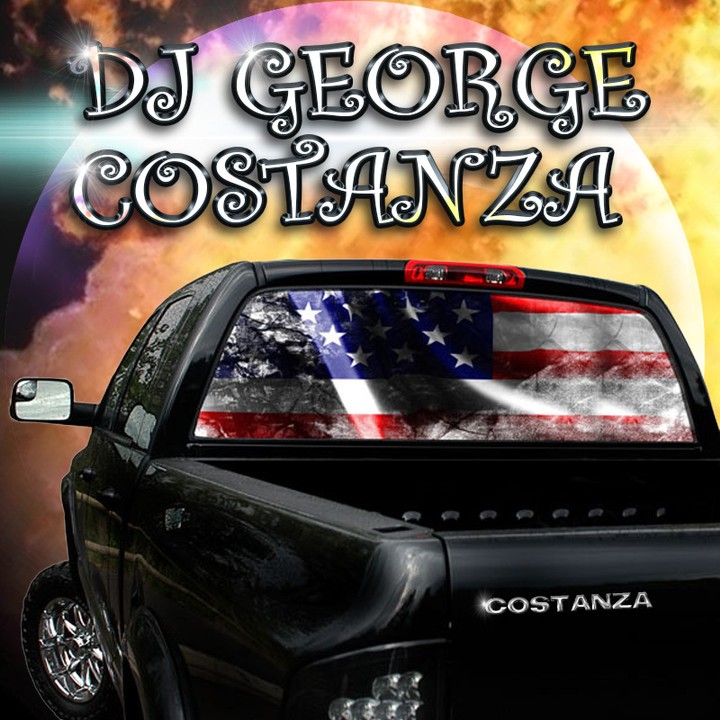 First things first: though they both might be vaguely Seinfeld-oriented internet jokesters, DJ George Costanza is not affiliated with @Seinfeld2000. Instead, DJ George Costanza practices the same flavor of relentless, post-taste positivity as Baltimore's Schwarz, for whom he has remixed, and Juiceboxx, for whom he serves as a touring DJ. He is perhaps most famous in certain corners of the internet for his My Friend Zone Over You mix for Dis Magazine, which recontextualized pop-punk by throwing it into the format of an earnest, high-energy, air-horn fuelled DJ set. His Country Rap Mix is something like that, except not at all.
If you haven't noticed, there is a mild country-rap renaissance occurring in the nether regions of the America consisting of robust redneck dudes who spit hot 16s just as easily as they spit Skoal juice into an old Gatorade bottle. (As we pointed out recently, these dudes owe their entire existence to Bubba Sparxxx, so shouts out to him). Here, DJ George Costanza showcases the energy, talent, and weirdly dope fire-flames bars of these dudes with tracks from the likes of Colt Ford, Jason Aldean, and Big Smo, as well as the scene's antecedents (George Jones, Kid Rock, Nelly) and spiritual siblings (Riff Raff, Lil Wyte).
This ain't no novelty shit, this is real fucking life. So throw in a lip, throw some super-swampers on your F-150 the same color as Realtree™, and blast this shit as you tear up a muddy dirt road on a direct route to freedom. Stream the mix below, and check the tracklist below that.
Jason Aldean ft. Ludacris – Dirt Road Anthem
Florida Georgia Line ft. Luke Bryan – This Is How We Roll
Buck 22 ft. Billy Ray Cyrus – Achy Breaky 2
B.o.B. ft. Taylor Swift – Both of Us
Colt Ford ft. Jason Aldean – Drivin' Around Song
Cole Swindell – Chillin' It
Eric Church – Homeboy
Big Smo ft. Lil Wyte – Kuntry Boys
Brad Paisley ft. LL Cool J – Accidental Racist
David Banner – Cadillac on 22's
Big Smo - Kickin' It In Tennessee
Chase Rice – Ready Set Roll
Florida Georgia Line ft. Nelly – Cruise
Jason Aldean – Tattoos On This Town
Moonshine Bandits ft. Colt Ford – For The Outlawz
Kid Rock – Cowboy
Brantley Gilbert – Country Must Be Country Wide
Mo Thugs Family – Ghetto Cowboy
Blake Shelton ft. Pistol Annies – Boys 'Round Here
Nelly - Just A Dream
Big Smo – Workin'
Jake Owen – Beachin'
Jason Aldean - The Only Way I Know
Bubba Sparxxx ft. Colt Ford & Danny Boone – Country Folks
Brantley Gilbert – Bottoms Up
Darius Rucker – This
Riff Raff – Time
Cowboy Troy – Giddy Up
Luke Bryan – That's My Kind Of Night
Hannah Montana – Hoedown Throwdown
Luke Bryan – Country Girl (Shake It For Me)
George Jones – If Drinkin' Don't Kill Me (Her Memory Will)