Vittu Swag: Ten Things We Learned At Helsinki's Flow Festival
We can take much from a country that idolizes Donald Duck.
Helsinki is plunged in icy suicidal darkness for half the year. So, when the sun comes out in April, the Finnish capital explodes in a mad riot of colour, music and booze that lasts the entire summer. Maybe that's why the city's Flow festival – basically the Nordic version of Barcelona's Primavera, complete with nice tote bags and an impeccable line-up – is always such fun. Even if a can of beer costs seven euros and you have to re-mortgage your house for a burger.
Last weekend's ninth edition of Flow shared many of its acts with Oslo's Øya festival, with big-name headliners like Bjork, Lykke Li, Feist and The Black Keys as well as appearances from this season's middle-order indie outfits (Kindness, Chromatics, Friends), plus a wealth of locally sourced talent and a lot of excellent DJs. Frank Ocean cancelled, poor lad, as did Hudson Mohawke and Flying Lotus, suffering severe cases of lazy-tits. This is what they missed.
1. Aku Ankka is king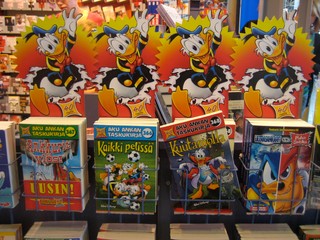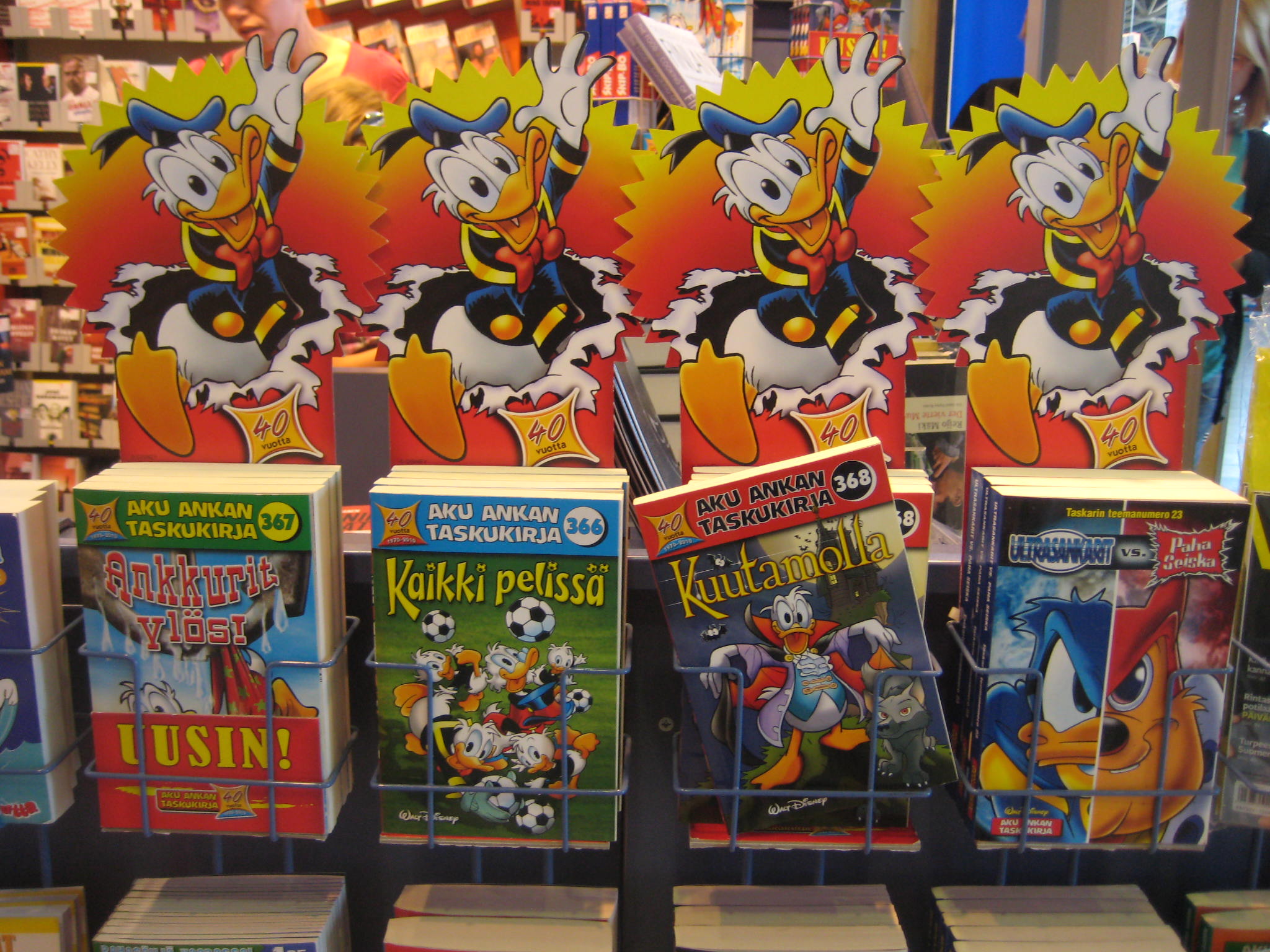 Aku Ankka means Donald Duck in Finnish and for some reason the Disney character is HUGE there. He's a genuine cultural icon and in practically every newsagent, book shop and petrol station in Helsinki there are racks of Donald Duck comics.
One theory for his popularity is that the translated comics have always made smart use of Finnish. Another is that Donald's wild mood swings – bouts of depression and manic behaviour punctuated by explosive fits of hysterical rage – sum up the national psyche of Finland very neatly.
2. Rabbits are everywhere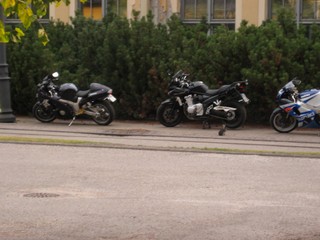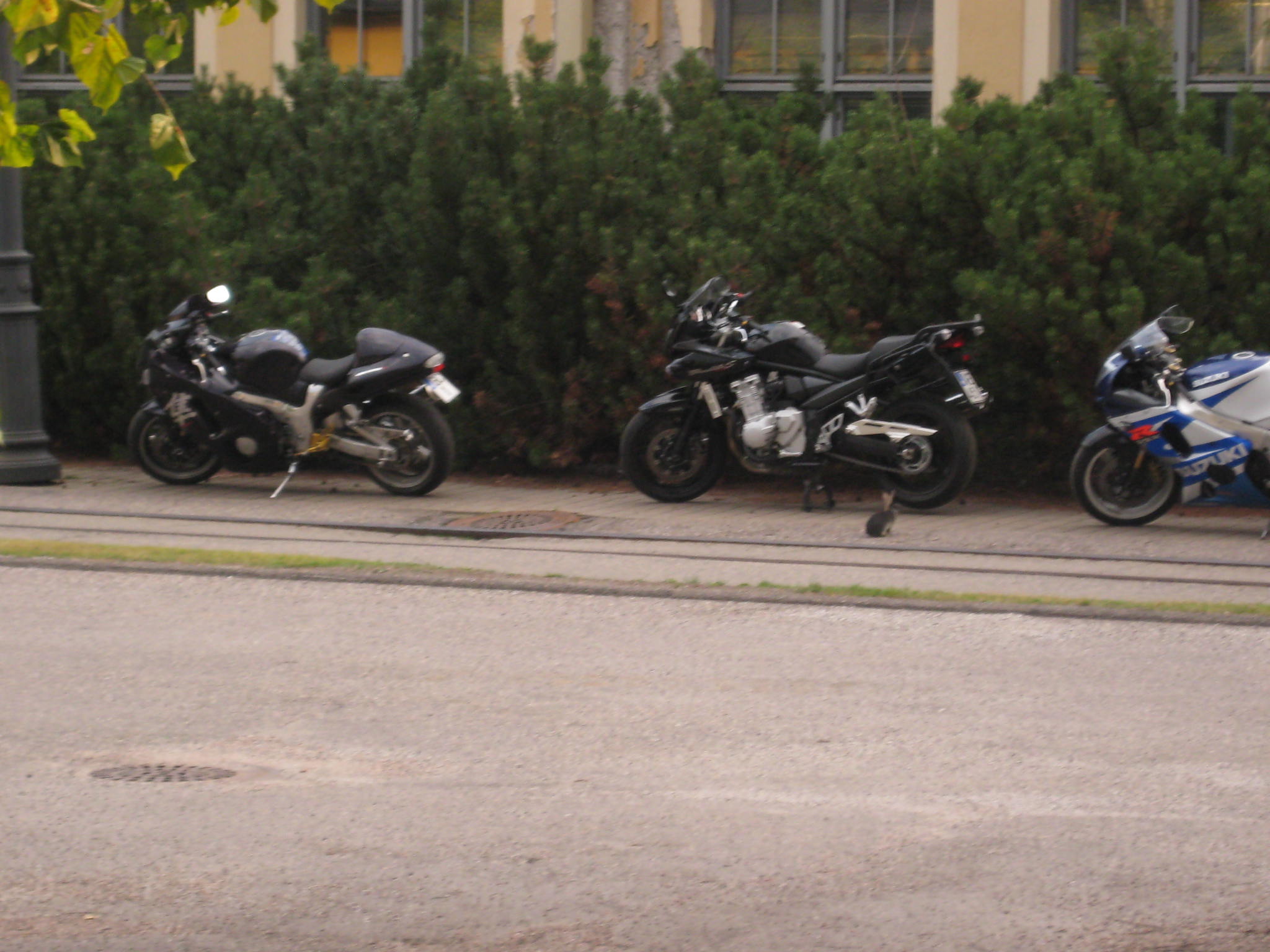 This is a photo of a rabbit in Helsinki to illustrate the fact that the city has a big rabbit problem. In London it's said you're never more than six feet from a rat, but in Helsinki the chances are a fluffy bunny is lurking about four inches from your head.
You wouldn't think these cuties could pose a problem in one of the most advanced cities on the planet but everyone hates them. The authorities have introduced a hunting season from September to February to help eliminate them. CUTE!
3. You can eat like a pig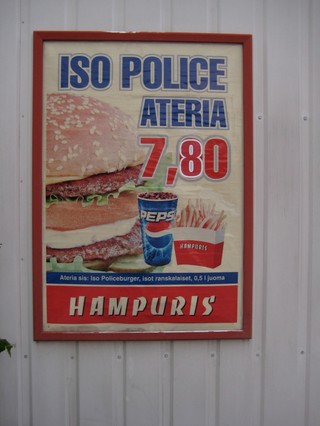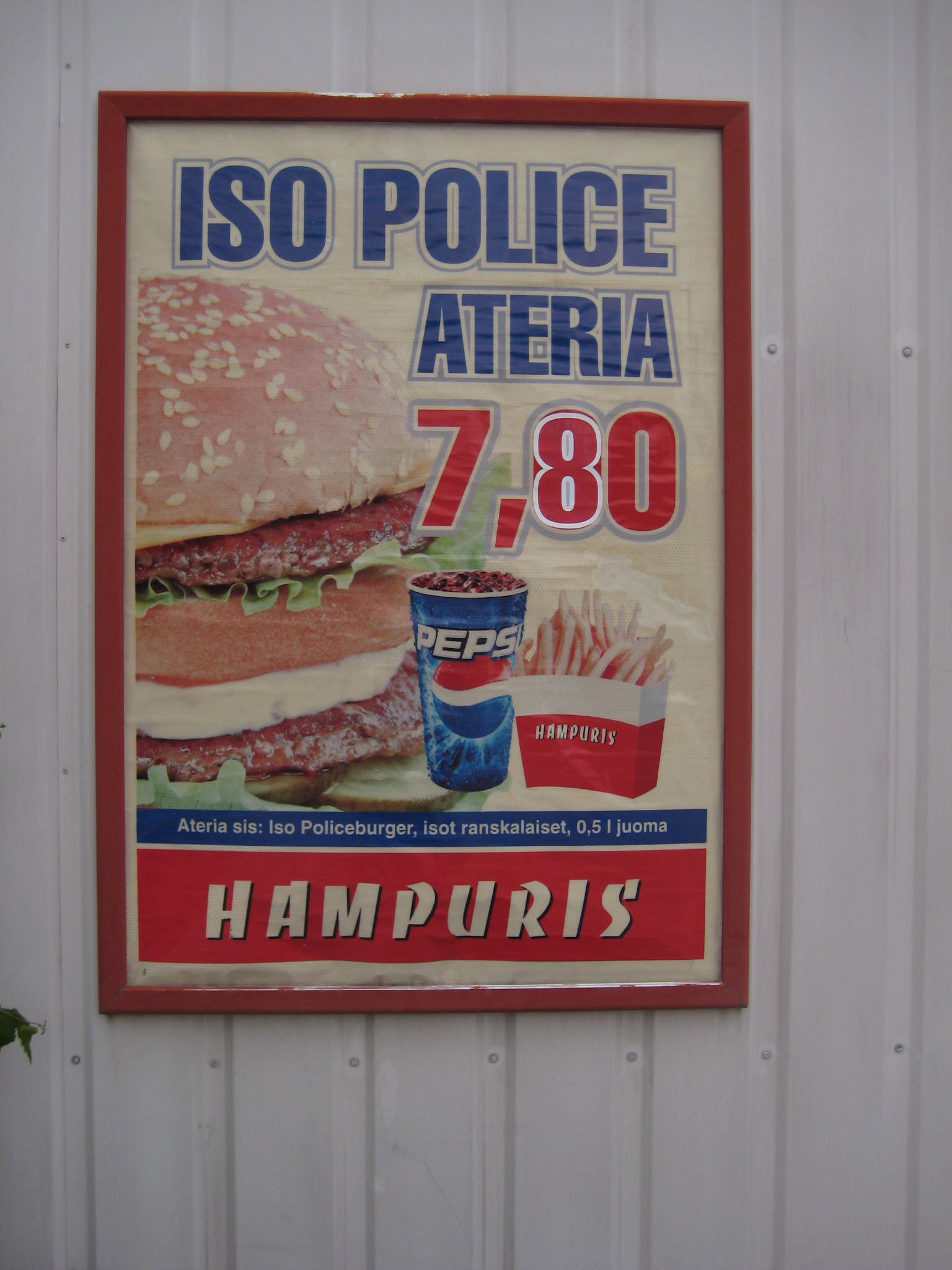 On the way to the festival site, the local fast food chain Hampuris was offering a special called a "Police Burger" that's straight out of some abusive fat-cop cliche. I'm not sure if this is what the local rozzers actually order when they're on patrol or if it's just genius marketing, though.
4. Finnish girls LOVE A$AP Rocky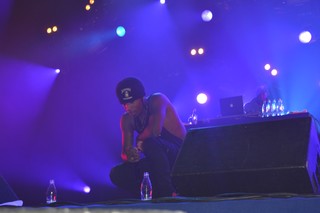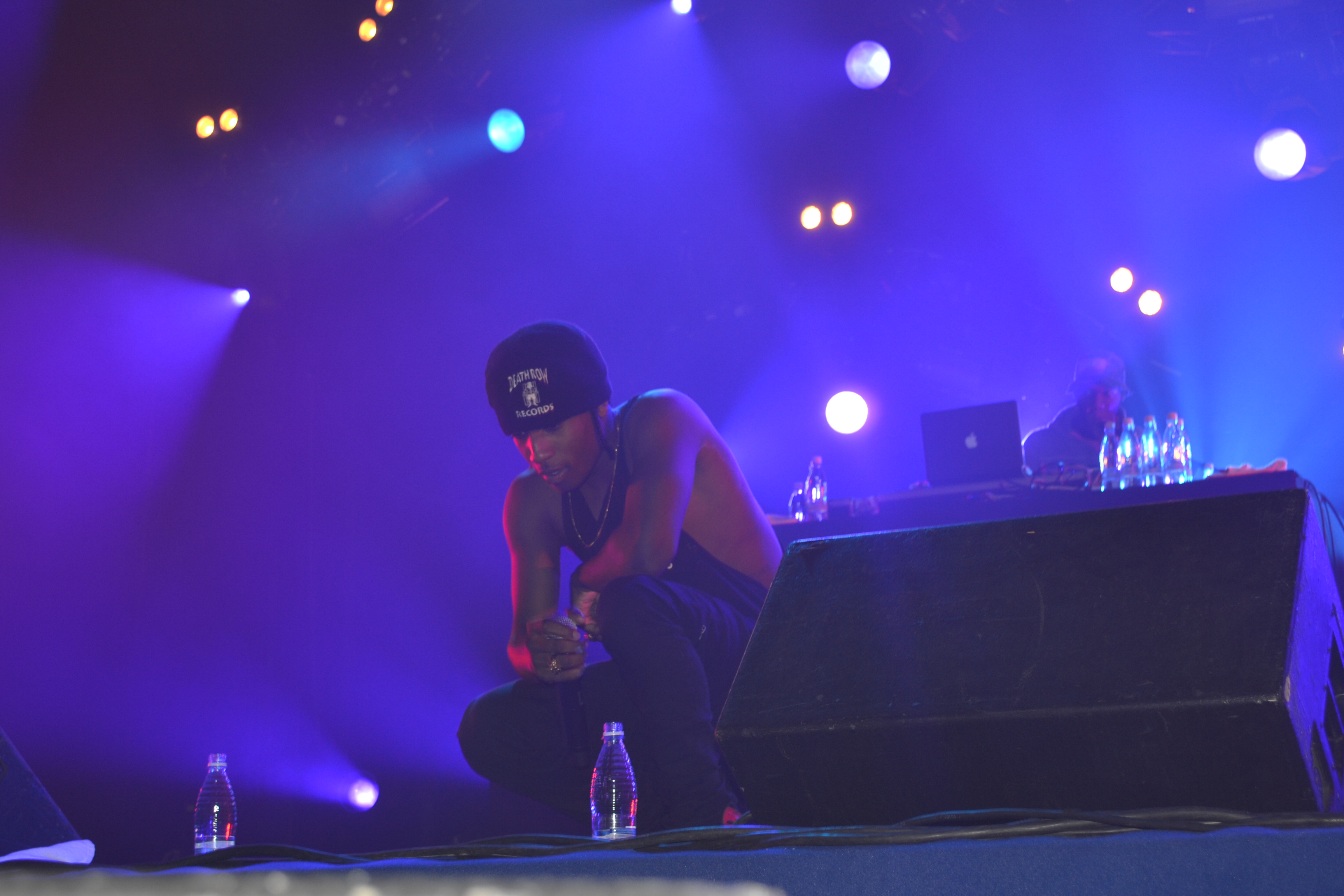 No surprises there, of course, but this was my first time seeing Rocky live and it's worth noting that the first few rows at Flow's second-biggest stage, were crammed with wildly excited teenage Suomi girls desperate to get a piece of him as he bounded about onstage.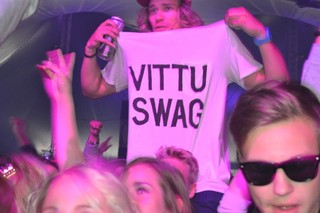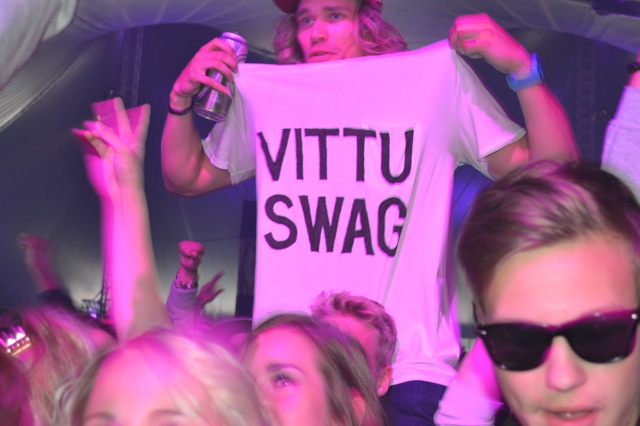 Getting in the A$AP spirit, one guy held up a t-shirt emblazoned with the legend "VITTU SWAG" – that means "Pussy Swag" in Finnish. I was told a more appropriate slang for pussy is "pillu" ("vittu" is the most vulgar term for vagina). Anyway, the Harlem rapper did his whole "Pussy, weed, money" routine for 40 minutes, and was joined at one point by AraabMUZIK for some good old MPC number-crunching.
5. Droning is acceptable entertainment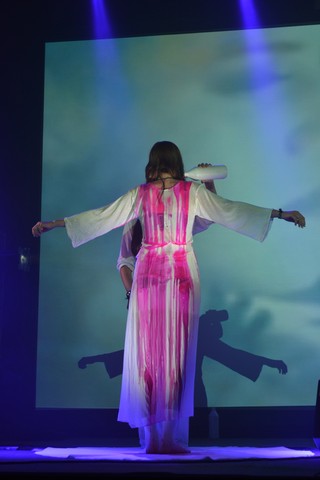 There were some enchanting moments in the venue dedicated to more thoughtful music. Stockholm's dream-drone newcomers Quiltland, end their show with main member Kimberly Wagner being doused in red and black liquid by a friend. It means something, possibly about femininity, or politics, or, I dunno, Carrie 2.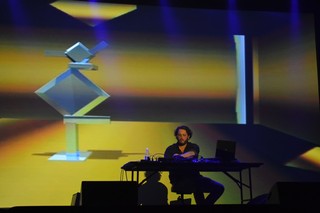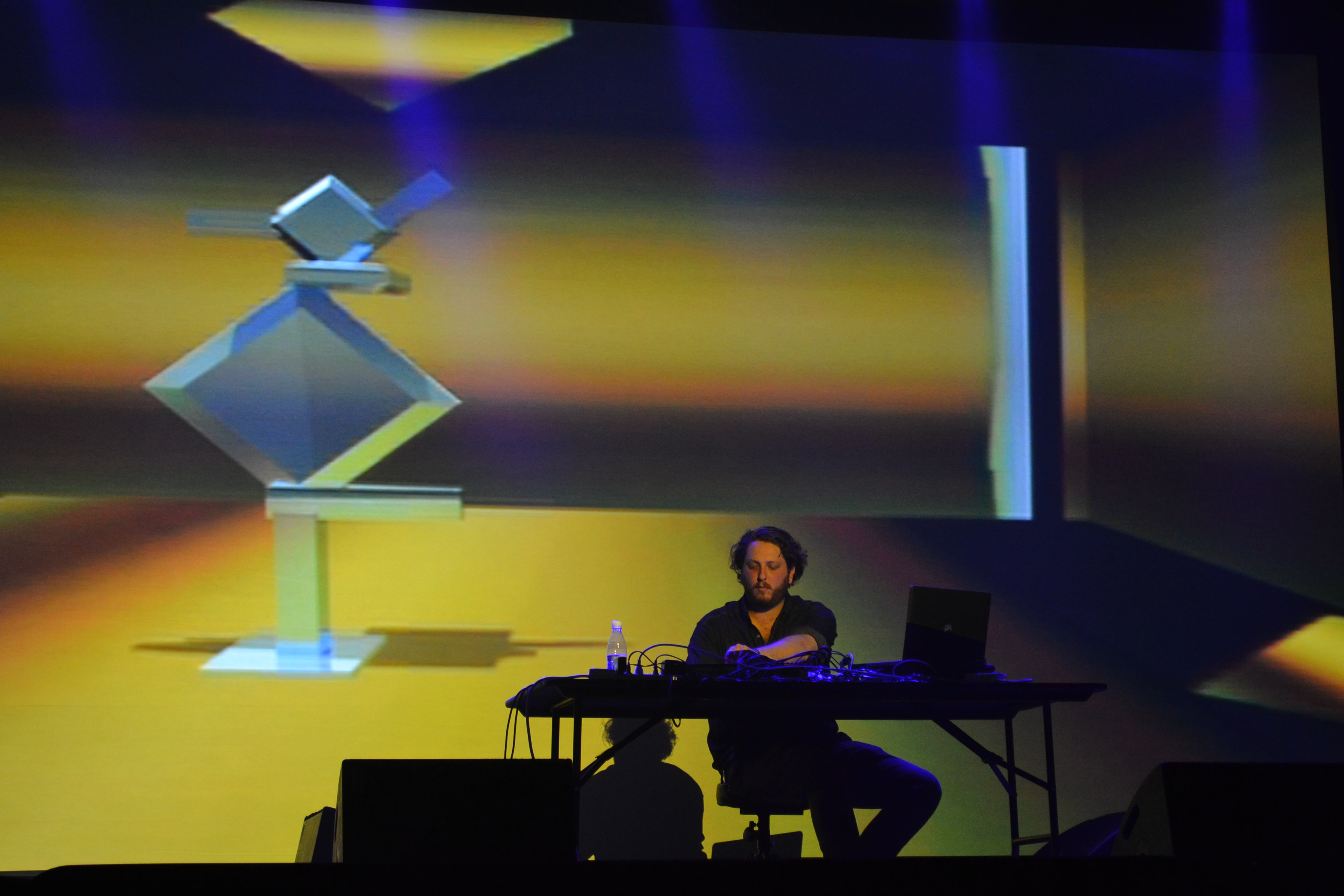 Earlier, while her wall of sound built and built, she projected looped clips from Picnic at Hanging Rock to mesmeric effect. Sharing a similar vibe, Oneohtrix Point Never's Daniel Lopatin looked bored as he sat at a table pressing laptop keys in front of a huge screen displaying his curdled graphics, but his set turned out to be a surprisingly sentimental run through his friendlier output.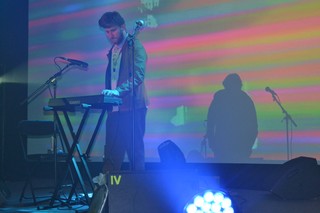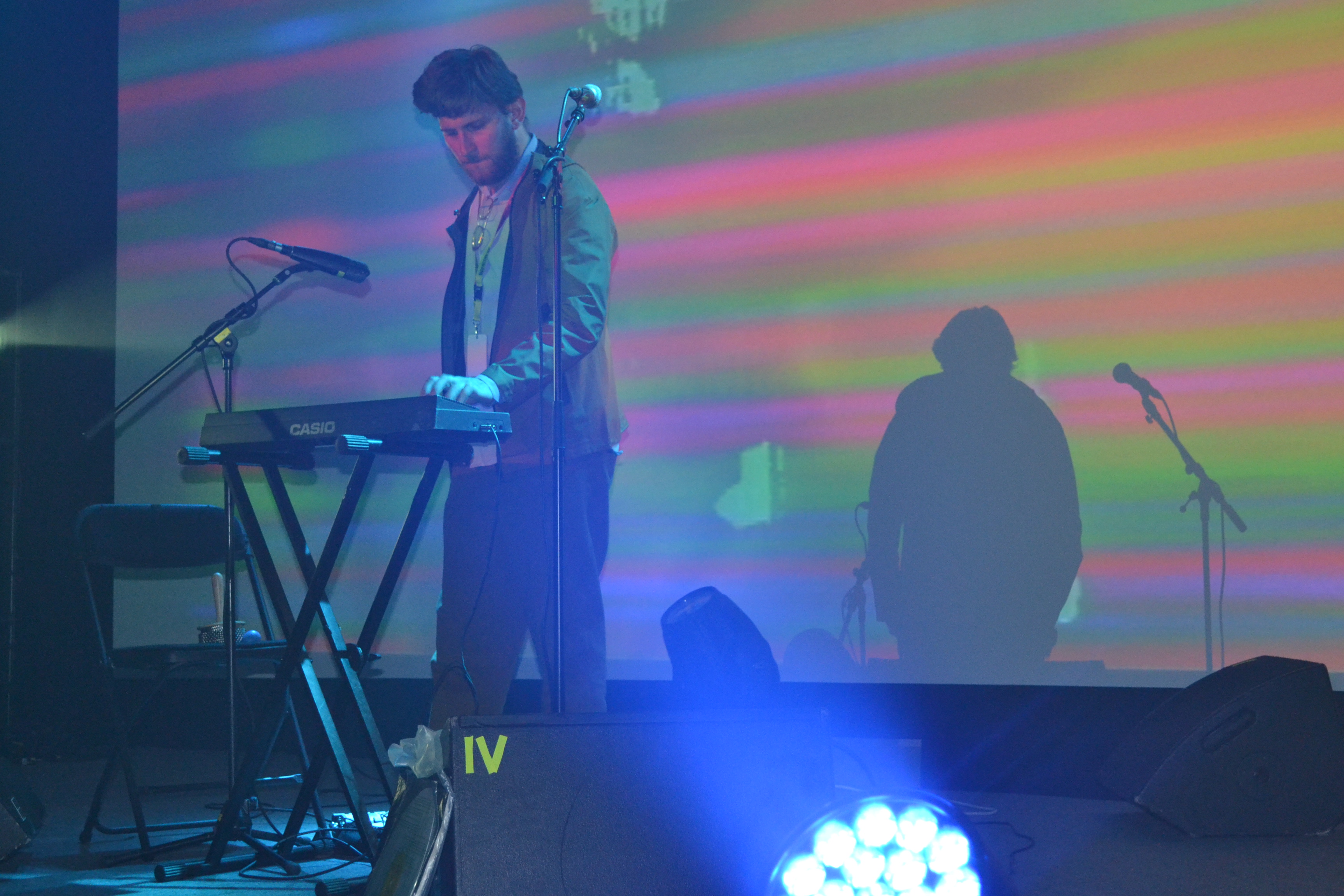 I last saw Steven Warwick of Heatsick being bundled off to his hotel by his appointed Flow chaperone late on Sunday after his set, armed with a half-full bottle of vodka and a carton of orange juice. He'd raised the tempo with his primitive Casio loops and chugging old-school house riffs which, if you're not familiar with, you should listen to now. Especially the new single, "Deviation", on PAN.
6. Sin Cos Tan already sound timeless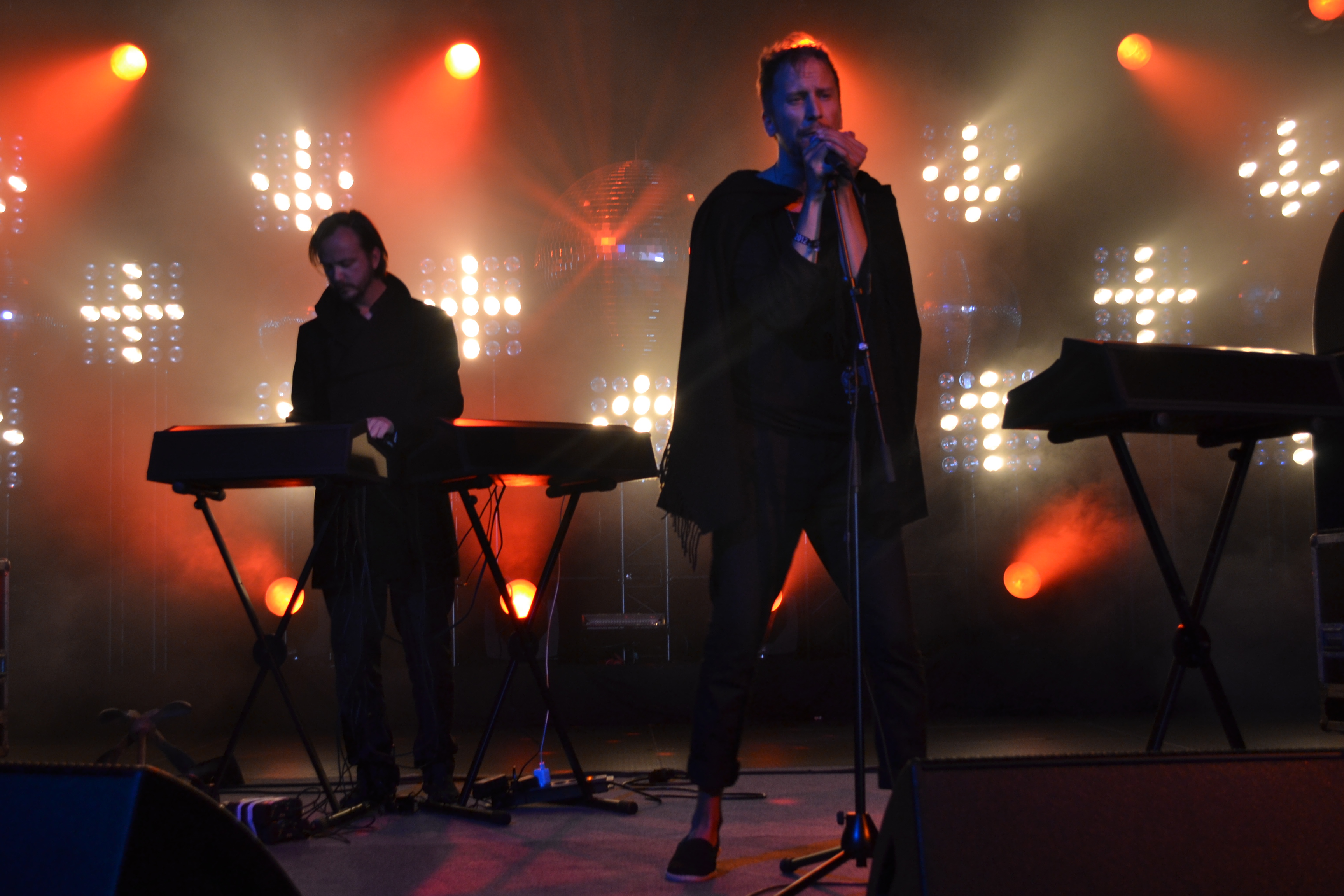 Favorite act at Flow? Has to be Sin Cos Tan, a new duo comprised of super-producer Jori Hulkkonen and the singer from Villa Nah, Juho Paalosmaa. This was their first show in Juho's hometown, having made their debut a few days earlier in Turku, where Jori lives. Poised between The Knife, Sade and The Cure, they deal in dark emotional synthpop that snakes into your head and never leaves. Their debut album will be out early next year but you can already listen to "Trust" and "In Binary". Daniele Baldelli is a big fan too, which shows they must be doing something right.
7. A DJ set can include a sax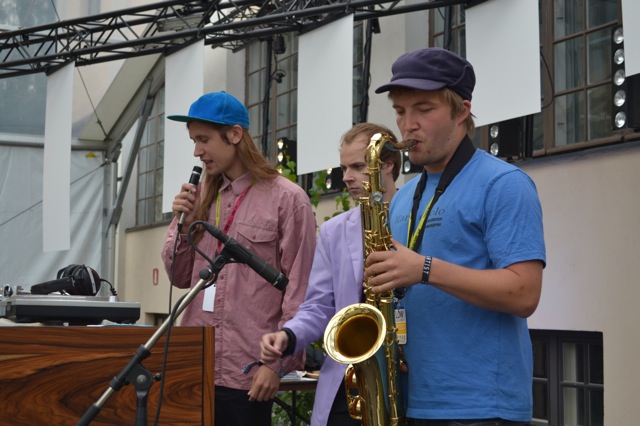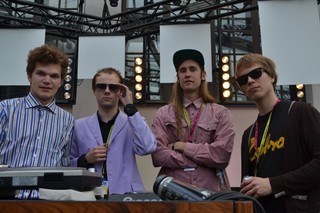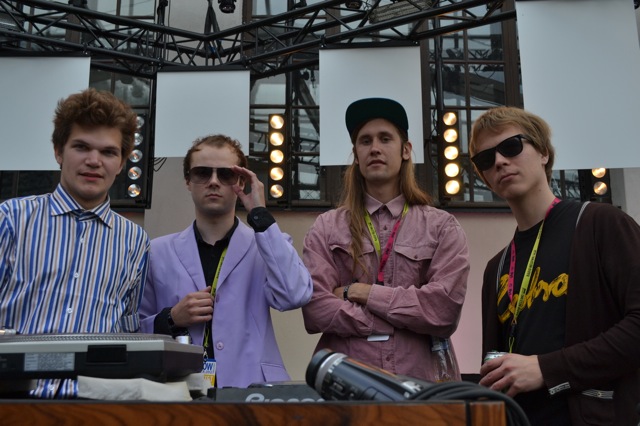 Perhaps because its inhabitants are left to get on with things in their own way, rarely looking to the UK or US for approval, Finland – and Helsinki in particular – has a long and rich tradition of producing incredible and strange pop music. Yön Syke are four young junkshop-synthpop guys from Helsinki who put out one amazing new-wave 7-inch called "Gordon" in 2010. Their outdoor DJ set was a lively hotchpotch of disco, funk and soul with a few live turns by Jaakko and his sax man.
8. DJs DJed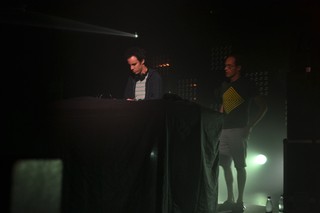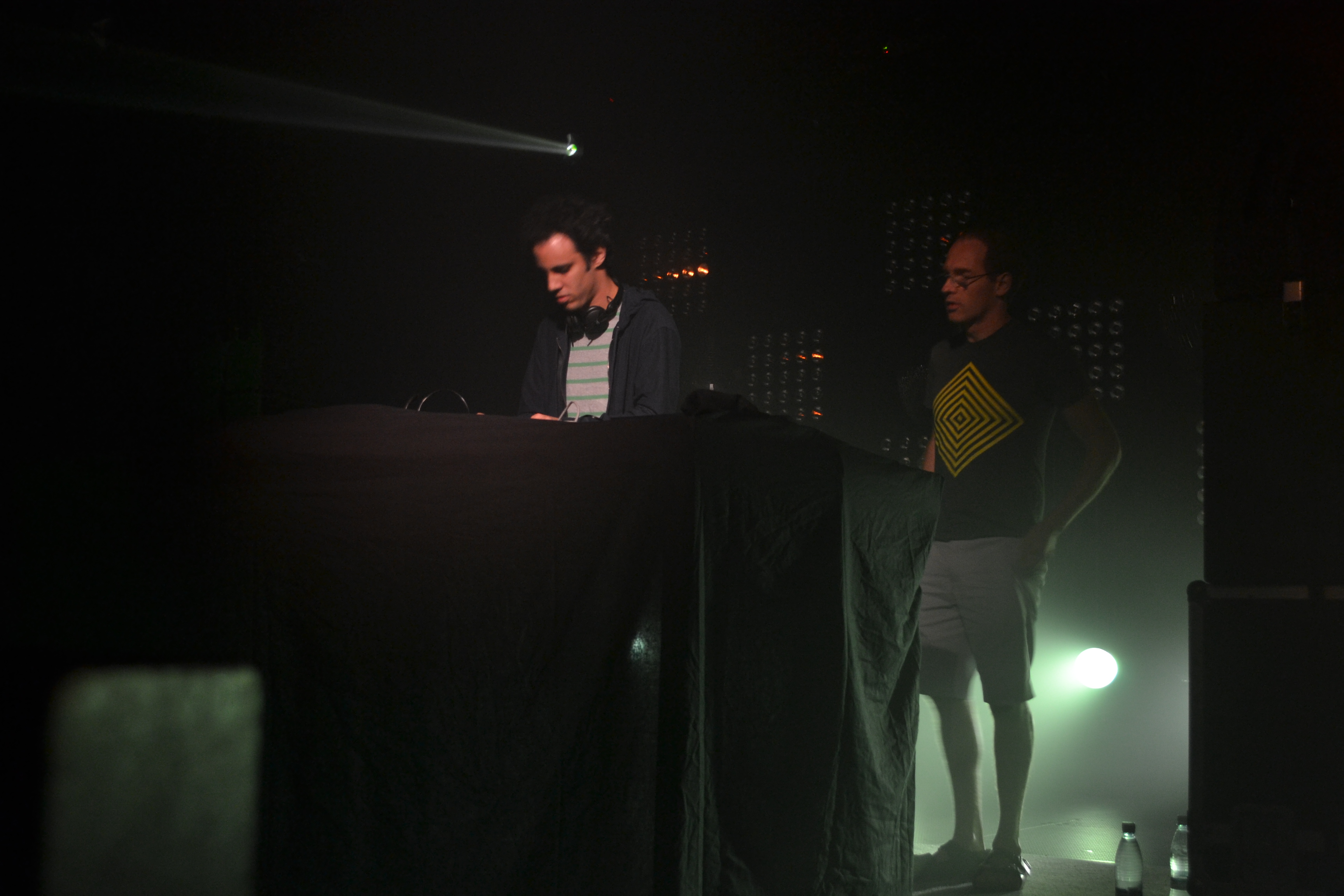 What is there to say? These guys are the best in the world at what they do. Four Tet played records with his pal Dan Snaith of Caribou and Daphni fame.
Theo Parrish closed proceedings with a vocoder smooch through "Smells Like Teen Spirit".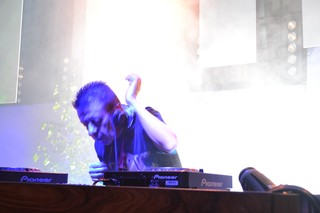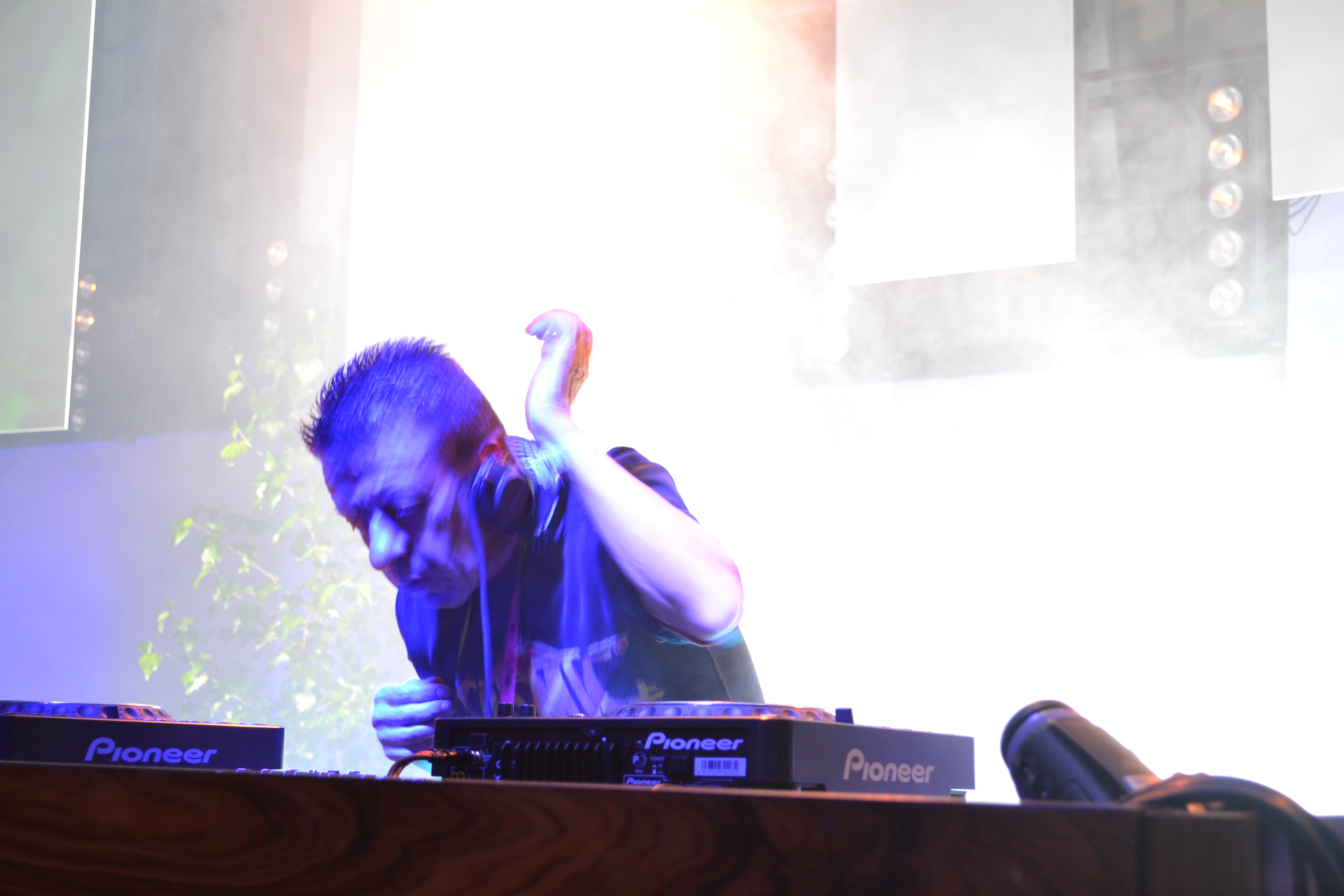 Ancient cosmic-disco legend Baldelli just played beautiful records, as he always does. OK, I know, I know, reading about a DJ set is almost as boring as describing one.
9. Goodiepal is still nuts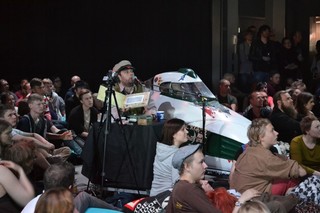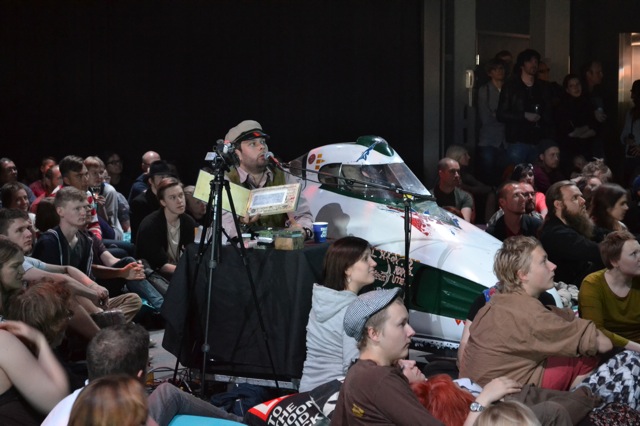 Rules are rules: if Goodiepal is coming to your town, you have to see him. He's an eccentric, monocle-wearing Danish computer-music genius. He has lectured at Stanford University and at Denmark's Royal Academy of Music and has designed audio for The Matrix films, Carlsberg and Nokia. He has also built a flock of mechanical birds and spent most of this year cycling through Europe on a three-wheeled fibreglass cockpit.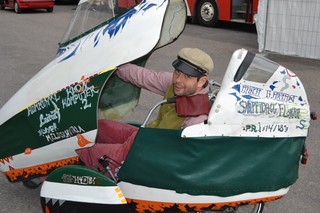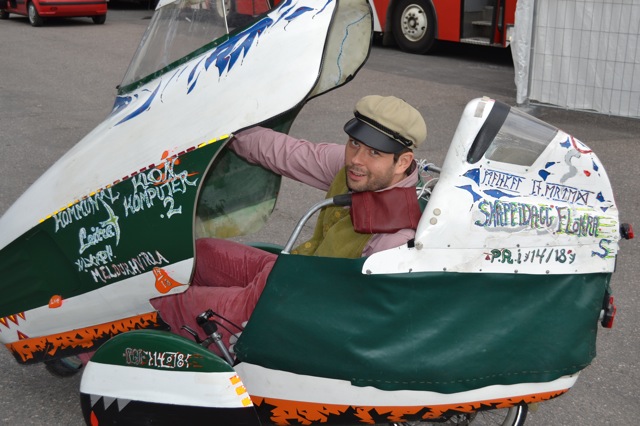 This he calls "Kommunal Klon Komputer 2" and through pedal power he charges a battery that in turn powers his live show. Dressed like a Victorian railway worker, Goodiepal's Flow show involved him explaining in absurd detail each entry in his hardback notebook, projecting the pages of doodles and drawings onto a screen.
10. Neppis is rad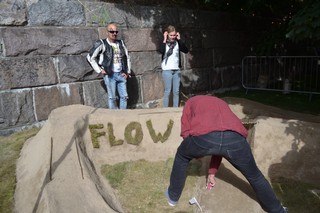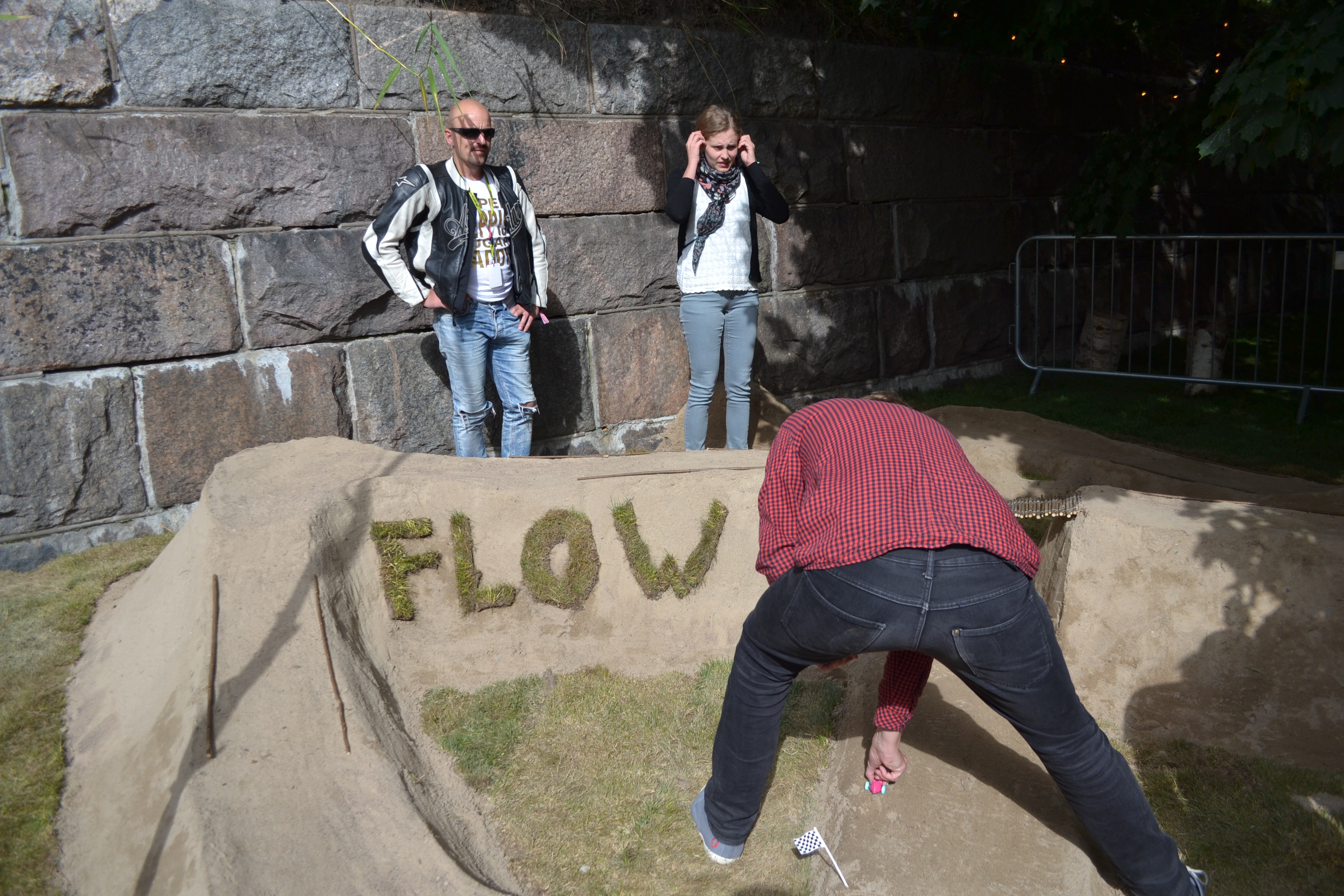 There was a "neppis" track at Flow. I'd never played neppis before (well, not since I was eight years old when it was just called "playing"), but like a lot of odd things, it's weirdly popular in Finland. It involves pushing a small plastic racing car around a course made of sand. Each player takes turns pushing their car around the course and the winner is the first one over the finish line. Sometimes the cars fall off the track or flip upside down, which is called "kelli". It's fun, in a twee, Scandi, way.
And, that's pretty much everything I learnt in Helsinki; to idolize Donald Duck, hate bunny rabbits and never shout the word "Vittu".