Salute Knives, Fast Cars, and Plain Old Mayhem with The Shrine's New Video "Death to Invaders"
Air guitar, cool ladies, and skateboards. Not sure what else you could ask for?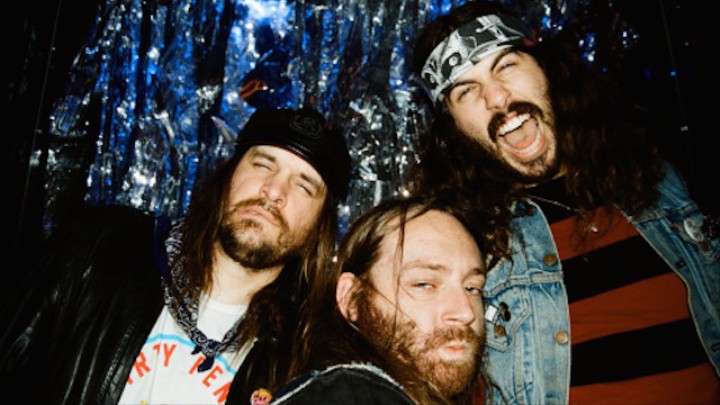 The Shrine's latest video is, surprise, another ode to skateboarding and destruction, but this time focused on leather-clad, knife-wielding ladies, and not the grungy skate punks of before. The track that underlies all of the mayhem is a ripper too, the riffy skate rock "Death to Invaders" that feels like it should be blasting out of a boombox beside an empty pool. Check out the video below for the first time, a track available on the band's forthcoming Century Media debut.
THE SHRINE on TOUR
* The Shrine headlining
# w/ Clutch & Corrosion of Conformity
9/22 - Scottsdale, AZ - Pub Rock *
9/23 - Ft. Worth, TX - Lola's Saloon *
9/24 - Austin, TX - Sidewinder *
9/26 - Tallahasse, FL - Pug's Live *
9/28-10/2: Motorhead's Motorboat Cruise w/ Motörhead, Slayer, Suicidal Tendencies & more
10/3 - Revolution - Fort Lauderdale, FL #
10/4 - Jannus Live - St. Petersburg, FL #
10/6 - Marathon Music Works - Nashville, TN #
10/7 - Amos's Southend - Charlotte, NC #
10/8 - Brooklyn, NY - St. Vitus *
10/9 - Hampton Beach Casino Ballroom - Hampton Beach, NH #
10/10 - Upstate Concert Hall - Clifton Park, NY #
10/11 - Toad's Place - New Haven, CT #
10/13 - The Vogue - Indianapolis, IN #
10/14 - House of Blues - Chicago, IL #
10/15 - Orbit Room - Grand Rapids, MI #
10/16 - Pop's Nightclub - Sauget, IL #
10/17 - Bourbon Theater - Lincoln, NE #
10/18 - Schiels Arena - Fargo, ND #
10/20 - Al Bedoo Shrine Auditorium - Billings, MT #
10/22 - Knitting Factory - Spokane, WA #
10/23 - Knitting Factory - Boise, ID #
10/24 - Santa Ana - Beach Goth - The Observatory *
10/25 - Los Angeles, CA - The El Rey *