PREMIERE: EZTV Jumps Into Summer on the New Single "Trampoline"
STay elevated with a breezy new track from the Captured Tracks outfit.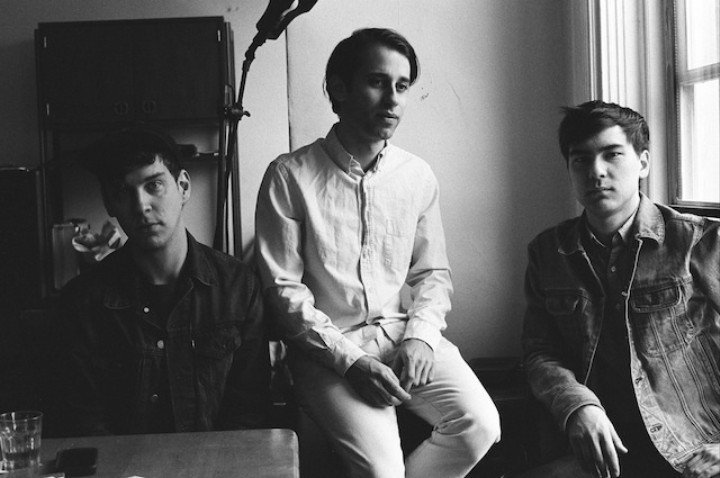 Photo by Daniel Topete
EZTV's glitchy guitar-pop slides up the frets straight into your frontal lobe. Just try and get the melody for "Trampoline" out of your head. Once the newest Captured Tracks outfit electrocutes their sleepy riffs with the stomp of a chorus pedal, it's like laying in a hammock on moon. Frontman and guitarist Ezra Tenenbaum said this about the track: "'Trampoline' is a summer song about sitting on roofs, boredom and falling out of love. It's the oldest song we play and when I wrote it I was listening to a lot of Murmur, smoking too much pot and wishing I was in a band. If you like this one, the Feelies' 'On The Roof' makes good company." I think we've all been there at some point. Stream the single below and click here to buy the full-length on July 10th from Captured Tracks and catch the band on a U.S. tour starting tomorrow in NYC.
Thu. May 28 - New York, NY @ Cake Shop (NYC PopFest) $
Sat. June 13 - Brooklyn, NY @ Baby's All Right (Northside Fest)
Wed. June 17 - Toronto, ON @ The Garrison (NXNE)
Thu. June 18 - Toronto, ON @ The Garrison (NXNE)
Fri. June 19 - Montreal, QC @ L'escografie
Sat. June 20 - Northampton, MA @ 13th Floor Lounge
Sun. June 21 - New York, NY @ Mercury Lounge *
Tue. June 23 - Brooklyn, NY @ Baby's All Right #
Sat. July 4 - Austin, TX @ Red 7 (Outside) ^
Sun. July 5 - Dallas, TX @ Club Dada ^
Mon. July 6 - New Orleans, LA @ One Eyed Jack's ^
Tue. July 7 - Atlanta, GA @ The Earl ^
- Raleigh, NC @ Neptune's Parlor
Thu. July 9 - Asheville, NC @ New Mountain Theatre ^
Fri. July 10 - Indianapolis, IN @ Joyful Noise Records ^
Sat. July 11 - Cleveland, OH @ Beachland Tavern
Sun. July 12 - Chicago, IL @ West Fest
$ with Beverly
* with Christopher Owens of Girls
# w/ No Joy
^ with Jacco Gardner, Dinner