Noisey's Best and Worst of 2014 - Eric Sundermann
Expect a bit of emo, a little turn up, some iLoveMakonnen, and Quan voice!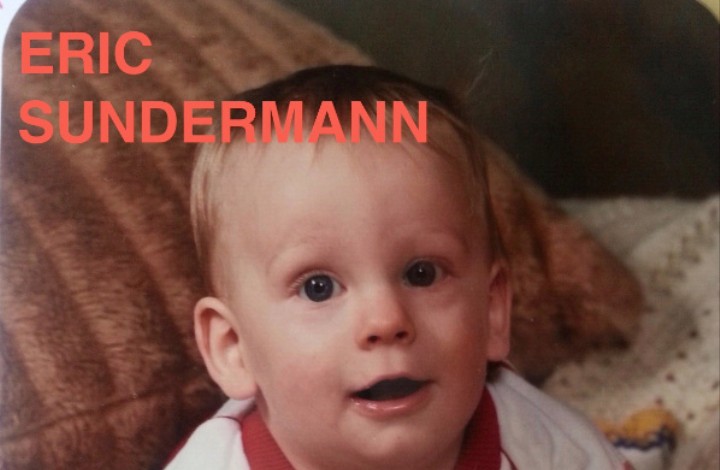 It's the end of the year, and so as a music writer, it's my honored duty to provide you with my thoughts on the previous 12 months of music. For some context, I try to listen to nearly everything I am sent (I don't, because this would be physically impossible) but I do make it a priority to never turn away from a new sound. The way I've decided to rank my lists is simply by how much time I spent listening to these albums and songs. There are some common ones—what you'll see on many Important Music Blog lists—and then some more rare ones. I don't really care if you agree, because this is my opinion and these are the sounds that were most important to me this year.
TOP 10 ALBUMS
10. Modern Vices – Modern Vices
This is an album that was slept on by quite a few people. I premiered the group's first single back July, but the Chicago band's release just didn't seem to make any waves. I'm not sure why, because it's a lovely little record that soundtracked most of my fall and the time I spent Walking Through Parks Wearing Sweaters And Drinking Coffee While Thinking About Life™.
9. The Menzingers – Rented World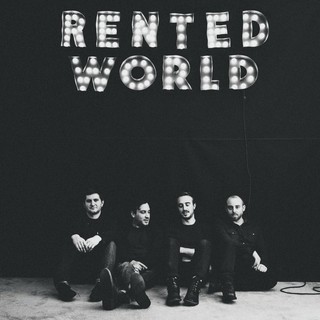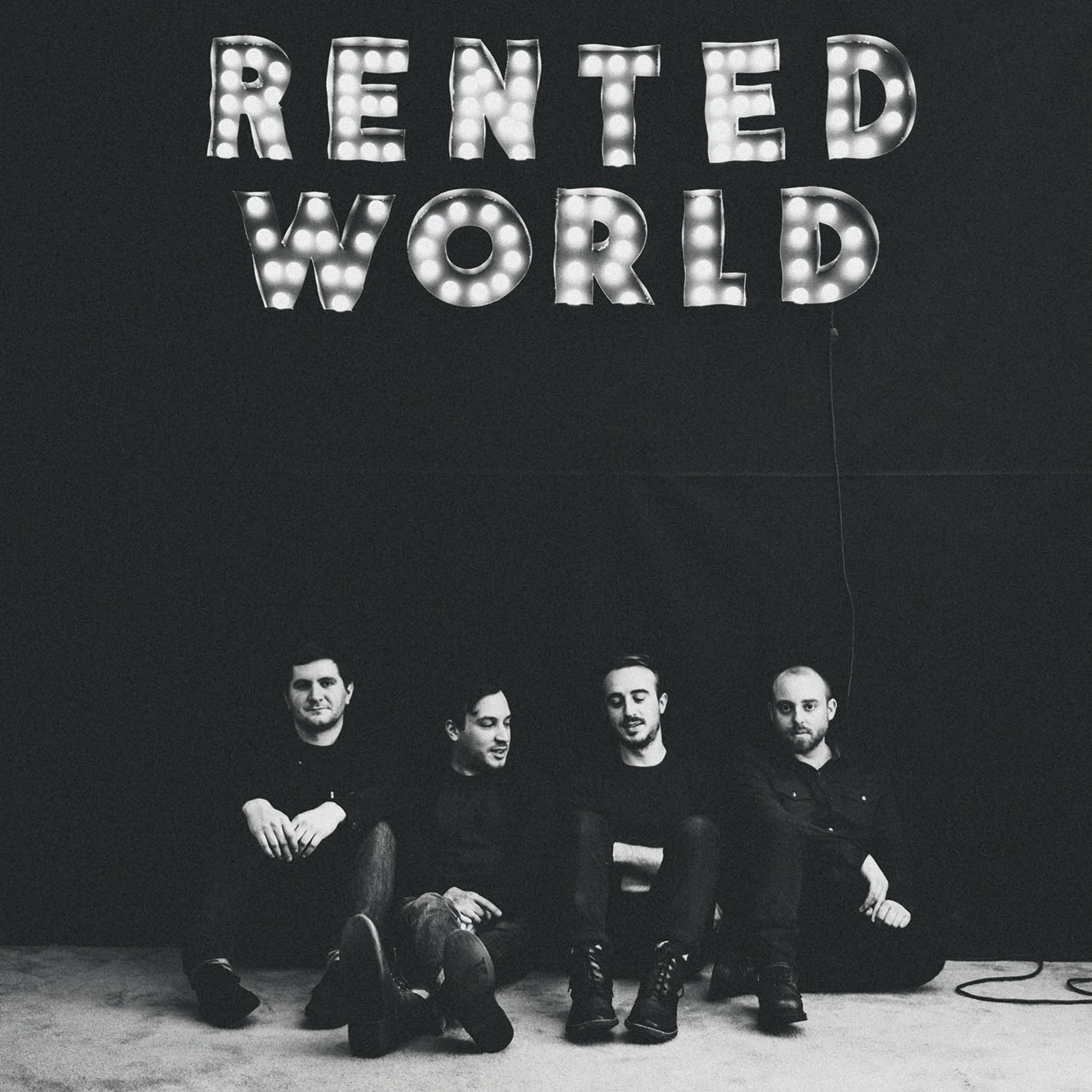 Before 2014, I'd never listened to The Menzingers. My good friend Dan Ozzi got me hooked on this record, and I'm forever grateful. They're currently on tour with Taking Back Sunday—whom I love, obviously—and Rented World somehow feels so of the moment, yet hits all the right nostalgic notes that makes me feel like I'm forever a 16-year-old with a broken heart.
8. Cloud Nothings – Hear and Nowhere Else
This is a big, big record that sounds like the time of winter just after the holidays when the warmth of the season is over and you realize that there are weeks upon weeks upon weeks you have to get through before you feel any sort of reasonable temperature. Brutal. Cold. Lonely. Sometimes the best music is the kind that makes you feel like shit.
Listen to Here and Nowhere Else
7. Real Estate — Atlas
I like to smoke weed. This is a record that is very good smoking weed music.
6. Travi$ Scott – Days Before Rodeo
We didn't get a new Kanye West record in 2014 (unless he drops it on Christmas, which is honestly something I could see happening) so I had to get my fill with some Travi$ Scott aka Kanye Lite aka the dude who helped shape the bombastic sound of Yeezus. Mamacita!
5. Taylor Swift – 1989
4. Iceage – Plowing into the Field of Love
I went to Japan in October and listened to Plowing into the Field of Love nearly the entire time. What makes this a great record is there's a beautifully bizarre blend of intimate aggressiveness. It feels urgent, yet reserved—like someone is yelling in your face, but they can't speak louder than a whisper.
Listen to Plowing into the Field of Love
3. iLoveMakonnen – iLoveMakonnen EP
2014 will forever be etched in my mind as the year an unknown beautiful soul named Makonnen put out a song on the internet in mid-July and by December was nominated for a Grammy in the same category as Kanye West.
2. Rich Gang – Tha Tour, Pt. 1
This, by far, is the most fun album of the year—and it's only a mixtape (whatever that means). The whole project encapsulates everything I love about Young Thug and Rich Homie Quan and their weird part-part-rap-part-autotune-part-rocket-ship voices. It makes me feel rich. It makes me feel like I'm part of the gang. It is awesome, and I don't know what else I can say about it.
1. Sharon Van Etten — Are We There
Earlier this year, I had a special interview with Sharon Van Etten. I'd be lying if I said that didn't affect the way I felt about this record and how much I've enjoyed it. But isn't that what music is about? Our experiences? This is a lovely album filled with utterly shameless and fearless songwriting—never once have I experienced such a genuine and raw response to a song like "Your Love Is Killing Me" or "I Love You But I'm Lost." This is probably the album I listened to most this year, which is why I put it number one. Does that make me basic? Eh, probably. But sometimes, we're all a little basic and just wanna listen to love songs.
​
TOP 10 SINGLES
10. Wiz Khalifa - "We Dem Boyz" / Rae Sremmurd – "No Flex Zone"
I'm putting these as the same entry because this past summer I went to Chicago for Pitchfork Music Festival and spent the entire weekend singing these two songs over and over and over and over again and annoying all of my friends. They're both somehow perfect and horrible at the same time, but regardless, they will forever sound like the greatest songs of all time whenever played at a party. #WDB
9. Caribou – "Second Chance"
Caribou's Our Love didn't make my top ten but it's still one of my favorites of 2014. The lead single "Can't Do Without You" is what made most of the year end lists so far, but "Second Chance" is what really did it for me. Despite being an "electronic" artist, Caribou manages to make some of the songs that I connect with the most—just on a basic, human level. "Second Chance" is heartbreaking, whimsical, sad, but is covered with a blanket of hope. It's a special kind of song.
8. Popcaan – "Everything Nice"
I visited my parents in Colorado in June shortly after this record came out and drove around the mountains relentlessly listening to this. "Everything Nice" feels like you're lying on the beach, the sun beaming down on your face just before daze off for a nap and burn yourself. It's also really great for making out.
7. Interpol – "All the Rage Back Home"
I love New York. That's all.
6. Drake - "0-100 / The Catch Up"
What else can be written about this song? They play it at pro football games and it makes me want to do a backflip off the bar any time it plays. It's perfect.
5. Michael Jackson – "Love Never Felt So Good (original demo version)"
This is the type of song that makes me wish I could play piano so I could sing it for my wife on our wedding day.
4. Rich Gang – "Lifestyle"
This song is basically a thesis statement for the entire Rich Gang mixtape (which I obviously enjoyed enough to make my number two on the above list). But I think what makes me love "Lifestyle" so much is because it ended up being the anthem for every single turn up function I attended in the past six months. Why is it so good? It doesn't really make sense—like, literally, I'm not sure what the hell most of the lyrics Young Thug and Rich Homie Quan are saying on this song—but holy shit it feels good. Quan voice!
3. Tobias Jesso Jr. – "Without You"
Tobias Jesso Jr. is someone to look out for next year. He releases is debut record in March—and it's something. "Without You" is a good example of his skills as a songwriter, someone who's able to take the simplest of phrases and turn them into jukebox singalogs. Tobias' voice sounds a bit like a young Graham Nash, and he's able to get across a certain classic style of honesty that I feel is often missing in the current music climate.
2. Fetty Wap – "Trap Queen"
"He just wanna kick it with her and smoke some weed."
1. iLoveMakonnen feat. Drake - "Tuesday"
2014 was a weird year for me—as I'm sure it was for you, and every other person on the planet. These are the things we think about at the end of the year. What did I do that was bad and how can I make the bad things not happen for the next 12 months? Maybe I shouldn't have kissed that girl. Maybe I shouldn't have had that seventh beer. Maybe I shouldn't have been a dick to that other person about that one very small thing that we disagreed on. Life is about making mistakes and taking those mistakes and making your life better with what you've learned. And if there's one music story in 2014 about taking the bullshit that happens in life and flipping it for the better and the future, it's the story of Makonnen. A couple years ago, this guy was on house arrest suspected of murdering his best friend (it was an accident). Now, he's nominated for a Grammy for an uplifting song about having fun and turning up and being positive.
Eric Sundermann, like last year, understands that the banner at the top of this page says "Best & Worst" and he only put his "Best" on this list but he realizes that his music taste is actually the "Worst." Anyway, he's Managing Editor of Noisey. Follow him on Twitter — @ericsundy