Introducing Eaux, The New Thing From Sian Alice Group
Sian Ahearn and Ben Crook's new project is seaux good.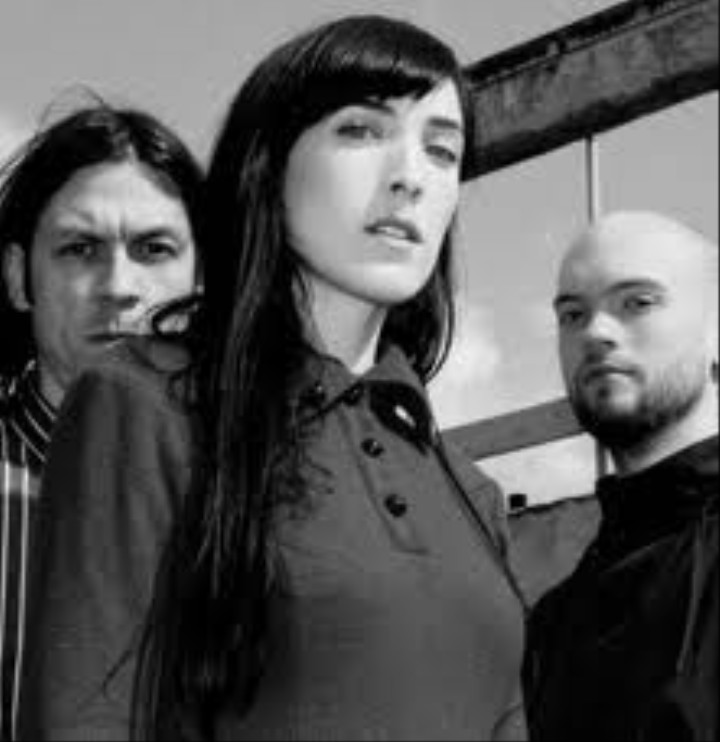 The Sian Alice Group was one of the most criminally overlooked British groups of the last five years or so. They made epic, surreal "ethereal" music that always reminded me of being drunk on a plane; with the crazily intense emotional levels that alcohol, altitude, and being confined in a tight space can give you. Like when you're crying to Shrek 2 on gin and tonic #8.
I liked their music so much, I think I used pretty much every track they ever recorded to soundtrack the documentaries we made on VBS and VICE.com over the past few years. The melancholic, trippy feel perfectly fit the docs I made with Leo Leigh, like Swansea Love Story, Beautiful Liverpool, and the one about Blackpool. (Am I blowing my own trumpet/plugging old work enough here? I hope so.)
Last year, Sian Ahearn and Ben Crook split with the other founding member, Rupert Clervaux, and it made me feel sad. Rupert kept up his production/mixing genius on various Social Registry-affiliated groups, as well as Spiritualized. And when that happened, Sian and Ben decided to form this new band called Eaux.
So Eaux is the French word for water.
Ben Crook:Yes.
Do people ever see the name written down and go "Your band is called 'Okes?'"
Yes.
And then you go "No, it's 'Eaux.'"
Yes.
But then they go "Oh, EAUX!"
Yes, 'fraid so.
So people are constantly saying "Uh Oh!" when they are around you?
Some radio guy once said something like "Yyyyyeeeeeeeuuuu."
Like "Yoooo dude!"
Yes, etc.
OH NEAUX!
It's a vowel thing.
How is Eaux different from Sian Alice Group? Explain it to the world.
Well, there's no drums and mostly the instrumentation is electronic. The guitars and bass are treated like synths.
When you started making it you said you were thinking of like a Psychic TV feeling.
Our rehearsal space is opposite the First Psychic Church of Hackney and is very close to the old Throbbing Gristle house.
I bet that places was pretty hectic. All that sex magick stuff etc...
Probably pretty hectic.
Is Eaux like that?
Not really.
But all the machines you use to make it and all the wires going everywhere. That is hectic.
We have a lot. Sian is writing her lyrics now and is keen to be like an instrument rather than a storyteller. She's playing three drum machines at the same time and singing with a fuller voice, more conviction.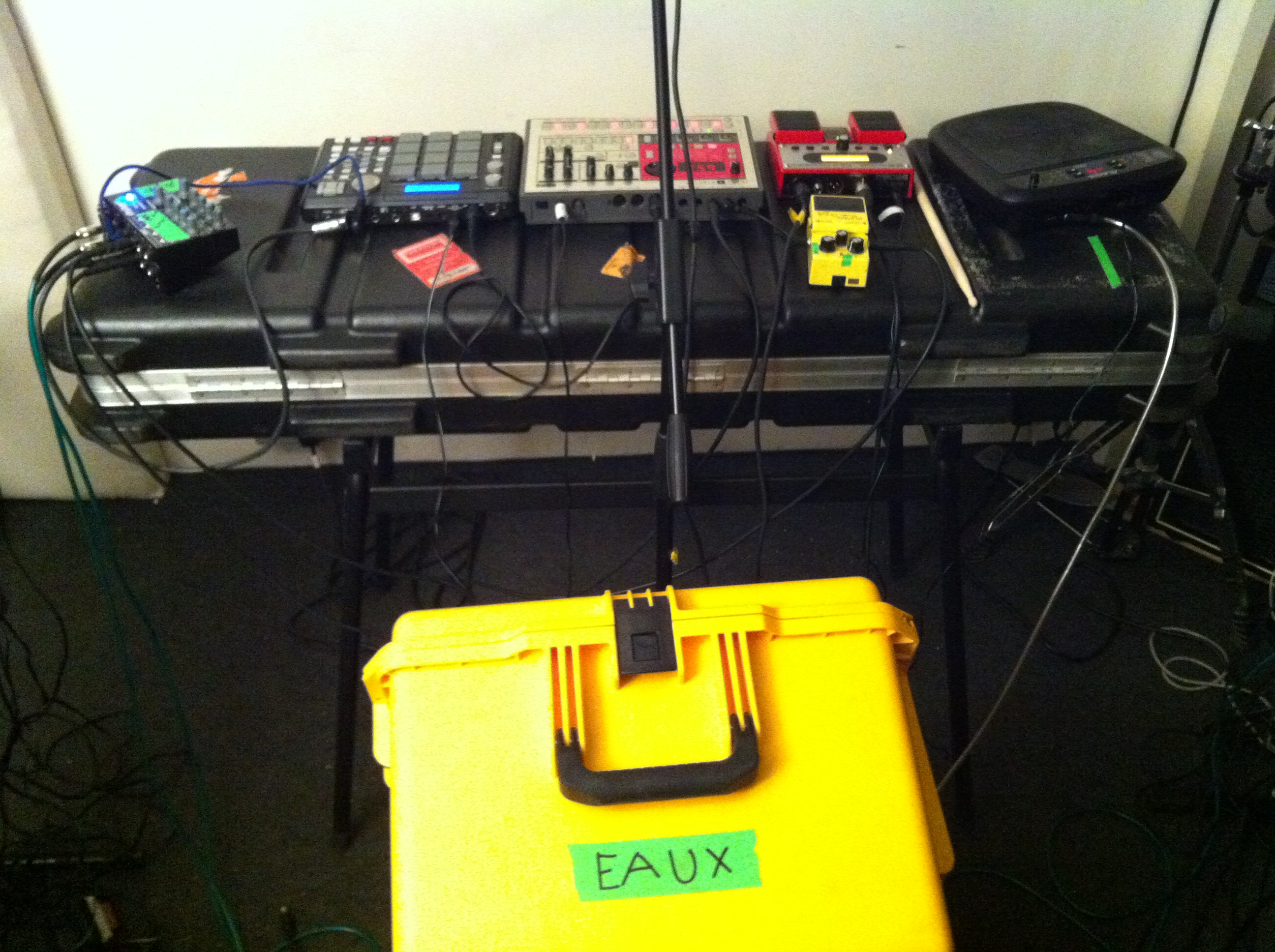 I guess it's still got that "glacial" feeling that SAG had.
Yeah, there's still a "glacial quality." Hah!
Do you think that living in East London informs the feeling of it? A bit sad and intense?
Yikes, probably. It's claustrophobic. It'd be nice write sunny music.
You've gotta leave town then.
Eaux's debut single is available from these guys:
http://www.morningritualrecordings.com/
http://www.facebook.com/MorningRitualRecordings
The double A-side will available on 7" vinyl and download only.
The record is limited to 500 copies. Preorders now being taken at here!
Hear "Luther" below: