PREMIERE: Angus and Julia Stone's Video for "From the Stalls"
Sometimes being trapped in a rowboat at sea is preferable to negotiating modern life.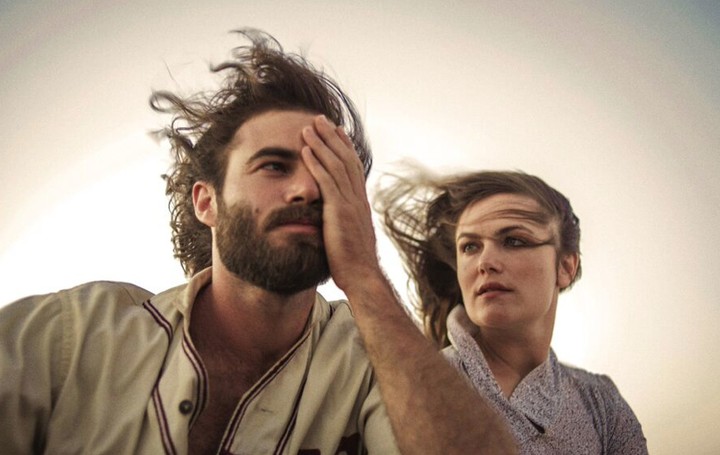 Angus and Julia shot by Kiku Ohe.
If ever there's a video that makes you want to sack off work, throw your laptop down the toilet, and make a break for the wide wonders of the world, it's this one. Below is the brother sister duo's video for "From the Stalls." The song itself is a magically mellow acoustic, driven cut from their eponymous, Rick Rubin-produced album, and in this clip they spend an inordinate time in a small rowboat, drifting out to sea as the sun bleeds into the ocean and fades to night.
For some, this premise might seem like an absolute nightmare, for an over-stimulated city dweller, however, this looks like heaven. Shot in South Australia by director Kiku Ohe, this video took five days and nights to capture.
"We knew that film combined with this kind of location would be magical and tell a beautiful story," says Julia. "Us, in a little boat in the big ocean, with the sunset. It wasn't until the next day that our mate told us they'd spotted a 15 foot Great White out there a few days earlier!"
Apparently this location is a favorite of the pair's, but Julia's remaining tight-lipped on its exact latitude and longitude. Go find your own secret spot—and when you do, make sure you drive there with the top down and the wind in your hair.