Noisey's Best and Worst of 2014 - Drew Millard
I spent 2014 writing about music, and I even got a chance to listen to some of it. Here is but a selection of what I thought was dope.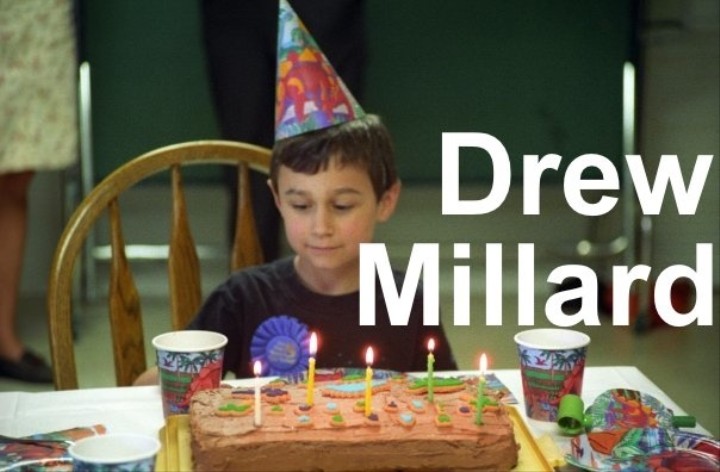 I turned 25 this year. A quarter (if not more) of my life is over. That's crazy. I spent more time traveling this year than ever before, hitting Austin, San Francisco, Toronto, Atlanta, Los Angeles, Vegas, the Catskills, and Cartegena, Colombia. I started caring less about what people thought, and I finally stopped wishing I was in college. I stopped drinking so damn much, and instead read more. I got better at writing (maybe?). I spoke on panels and didn't feel like an idiot for talking most of the time. I stopped talking so much and started listening more. I ate healthier. I gained a hell of a lot of perspective on both life and human relationships.I bought an expensive pair of pants, and also a car. I decided to move to Los Angeles, and I'm doing it (my girlfriend and I put down a deposit for a place in West Hollywood literally as I was writing this list). My 2014 was, in a word, dope.
More than anything, 2014 was a year in which some music occurred. I wrote about it, and even got a chance to listen to some of it. Here are some things I enjoyed.
Drew's Top Albums
11. Taylor Swift - 1989
T-Swift Bangers from 1989: "Style," "Out of the Woods," "All You Had to Do Was Stay," "I Wish You Would, "Bad Blood," "How You Get the Girl," "I Know Places," "Clean," "New Romantics." This would have been higher on the list, except Red was the actual "Taylor Swift Abandoning Country Music" album, and Speak Now and Fearless banged harder.
10. Key! & FKi - F Key i
Atlanta's Key! is one of those guys you can just tell is going to be ridiculously famous. He just needs to get his shit together enough to release a full-length that showcases who he is and why he is the best (effortless melodicism, demure menace, absurdist gallows humor, one laugh-out-loud line per verse minimum) in a way that people can easily digest. Until then, Key! blessed us with this quickie EP with his fellow ATL dudes FKi, and every song on it is amazing and throws a brick into the window of whatever you think hip-hop is supposed to be.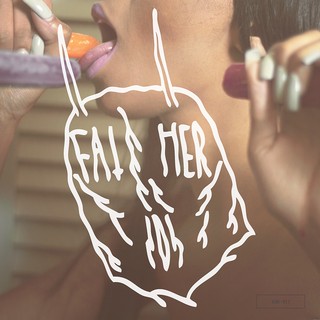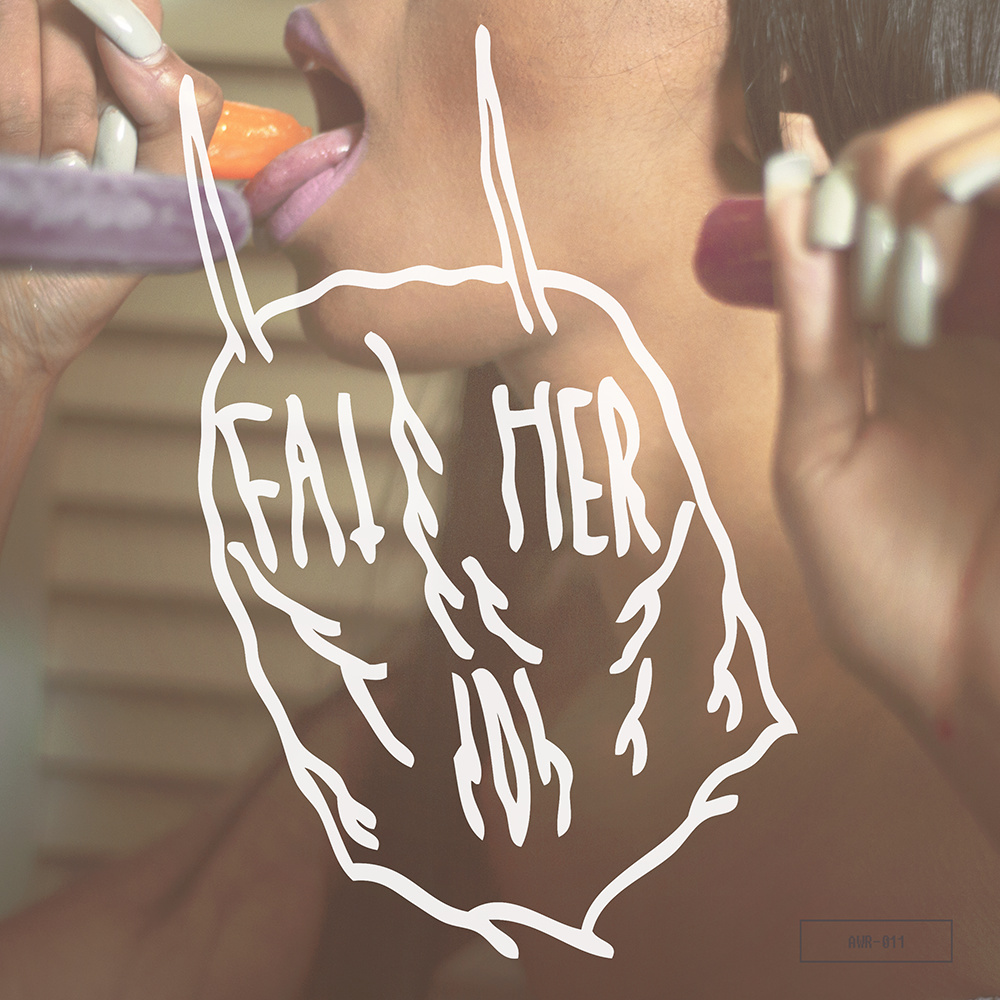 9. Father - Young Hot Ebony
THINGS THAT INFLUENCED YOUNG HOT EBONY:
—Weed
—Soulja Boy
—Porn
—OJ da Juice Man
—Prescription Drugs You Shouldn't Do More Than a Few Times Because If You Do Them Too Much You'll Get Addicted
—Weed (again)
If after reading that list you don't understand why Young Hot Ebony is the best, well, I can't help you. Maybe you should listen to your dad's rap music, nerd.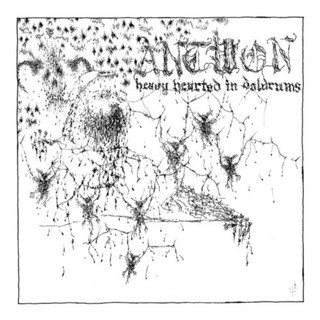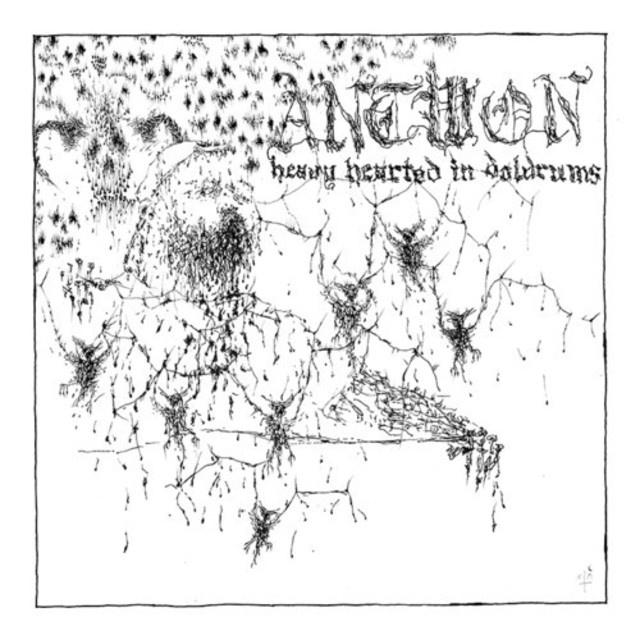 8. Antwon - Heavy Hearted in Doldrums
One thing that Key!, Father, and Antwon all have in common is they don't give a fuck about rap classicism in the least, and that makes them infinitely more interesting than anyone who's interested in enunciating their words and doing old flows. My friend Brandon Soderberg equated this wave of mumblin-ass rappers with weird voices to the wave of naturalistic acting that came along with Marlon Brando, who kind of smashed the old-school style of acting (where you were supposed to PROJECT YOUR VOICE LIKE YOU WERE IN A THE-AH-TAH rather than just internalizing the character as if they were just a person speaking as if they would normally speak). That makes sense in this context. The new wave of rappers are still rapping with as much, if not way more, skill as your dad's rappers were, but they'd rather rap in a way in which humans actually talk rather than signifying they're engaging in some of musical performance of some sort. Oh, I don't know, if you don't like this just listen to DJ Quik, it's next.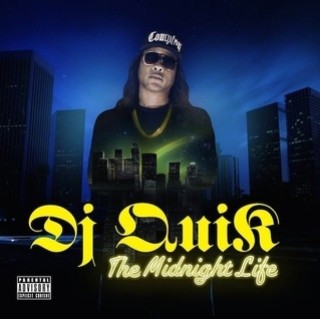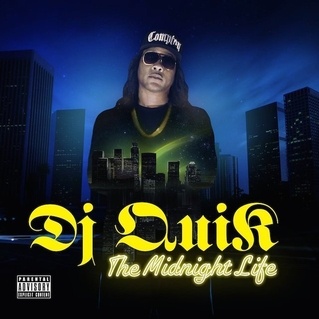 7. DJ Quik - The Midnight Life
This is the most musical rap album of the year and the playing might be the best on any DJ Quik album ever, and to be honest this might be your dad's rap music but maybe your dad has good taste sometimes you know?
6. YG - My Krazy Life
2014 was the year that YG took life by the horns and transformed himself from a West Coast one-hit wonder into one of the nation's next hot hip-hop talents, and he did it his own damn way. This album—which, if you care about that sort of thing, is quickly being canonized as a Rap Album That Will Always Matter—is an absolutely phenomenal merging of music and writing, showing YG's understanding of the West Coast classics while also forging his own lane blah blah blah did you even LISTEN to "Left Right"?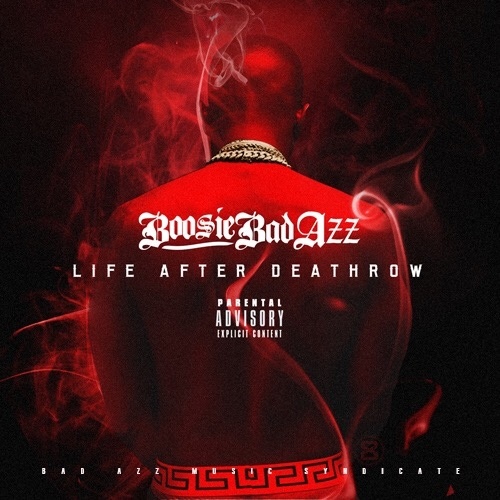 5. Boosie Bad Azz - Life After Deathrow
Lil Boosie returned from the Louisiana State Penetentiary with more fire in his belly than ever before, stealing the spotlight on every major label rap album (T.I., Jeezy, 2 Chainz, and Rick Ross all owe him some kudos for making their records infinitely more interesting to me) and tearing every remix he popped up on to shreds. But the crowning achievement of his post-prison come-up was Life After Deathrow, an 18-song opus that reminded listeners from the bottom to the top of the map that Boosie at his best is the voice of the downtrodden, the struggling, the good people stuck in the bad situations, and the bad guys who just wanna do right. Tracks like "O Lord" and "I Feel Ya" reminded you that Boosie might actually be a thousand-year-old bluesman trapped in the trapper's lifestyle, but it was "Here We Go Again" that turned five years of pain into what might be the most vital and urgent anthem in recent memory. Boosie makes unholy not because he's now free, but because he knows that so many others never get a chance to live.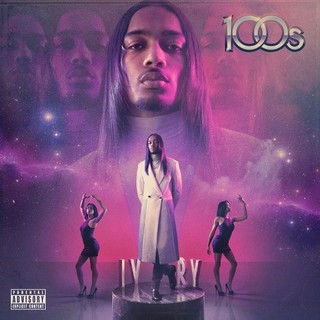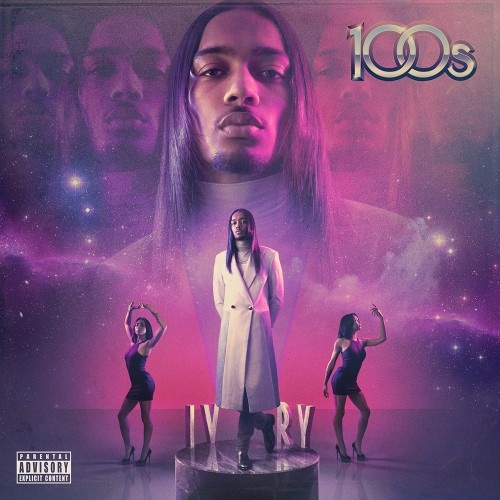 4. 100s - IVRY
100s is the modern Too $hort. I'm pretty sure the Berkley rapper cultivates that association on purpose, but that doesn't make the fact that he's the modern Too $hort any less true. This was a record for the quiet times. The grooving times. The penetration and/or licking and/or using your fingers times to manually stimulate your partner times. This year might have been a malicious hellscape that makes modern society look even more like 1984 come to real life, but there was indeed respite from the bullshit, and that respite was IVRY.
3. Sam Hunt - Montavallo
Sam Hunt is a former University of Alabama at Birmingham quarterback who was briefly signed to the Kansas City Chiefs who is now a professional country singer. His songs have things like DJ scratches, rap adlibs, and dubstep drops (both implied attitudinally and deployed literally). He is country's answer to Drake. He's so perfect that if he didn't already exist someone wearing a suit in Nashville would have had to invent him. I love this album like I love puppies and weed and watching movies that star Dwayne "The Rock" Johnson. Hunt makes motherfucking BANGERS with zero pretense and 1000 percent bombast, and albums like this serve as a great reminder that mainstream country has in many ways filled the void created by the death of solid arena rock (shout out Nickelback though, I guess). A lot of this album is corny, but you know what? Corn raises strong, attractive men with square jaws who are wizards at pointing out the nuances of human relationships and understand that if you do it right, living in a small town can be just as exhilarating and dramatic as the big city. These are songs about real shit: being reminded of someone by realizing your hands have touched the same gas pump, the shitty feeling that hits you when you realize you're used by someone to make their ex jealous, shotgunning beers and raising hell with your boys.
In addition to casually launching emotion-bombs from his honeyed pipes, Sam Hunt is unequivocally the GOD MC. He spends the record in a Makonnenian state of slipping between rapping and singing to the point where the two meld and you can't tell the difference betwixt the two. By the time he invokes the Migos flow on album closer "Speakers" (which, for the record, is a song about fucking someone in the bed of a pickup truck), all you can say is that it's about damn time.
2. Rich Gang - The Tour, Vol. 1
Birdman is many things. Huckster, ghostwriter-user, wannabe oil baron, man with tattoos on skull, grown ass man who chooses to call himself both "Baby" and "Birdman" (how can he be a baby in human form but a man in bird form?), serial hand-rubber, ace monologuist, dude-who-probably-is-keeping-Lil-Wayne-hostage-on-his-label, etc. But you know what else Birdman is? A great-ass cultivator of talent and a creative-ass motherfucker with business. Wanna sign Young Thug and Rich Homie Quan, two of the hottest rappers in the game who just so happened to be signed to other labels? No problem! Just have them form a group, then join said group, then sign said group to your own label! The Tour, Vol. 1 is so much more than a weird label end-around, though. As good as chocolate tastes, that's how good Thugger and Quan sound together.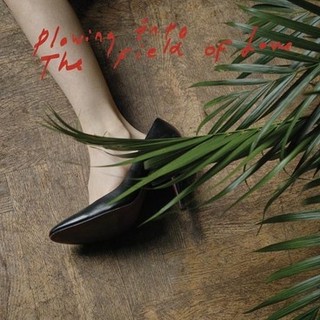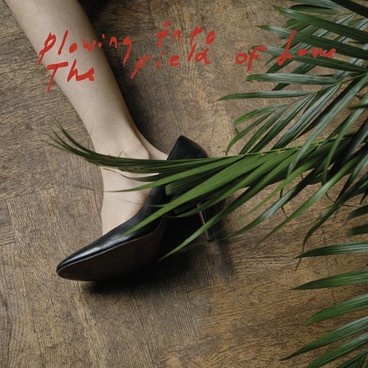 1. Iceage - Plowing Into the Field of Love
This album knocked my goddamn socks off. Plowing Into the Field of Love perfectly articulates what it's like to be in your early 20s drunkenly stumbling towards some semblance of meaningful adulthood and getting fucked up as a defense mechanism against the harsh realization that there are no real answers in life and you just kinda have to figure shit out for yourself. Listen to this record or I will punch you in the fucking face.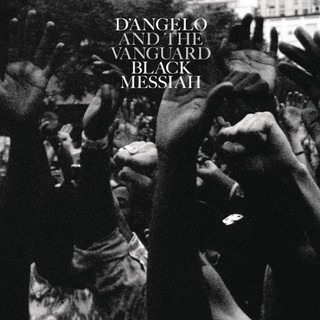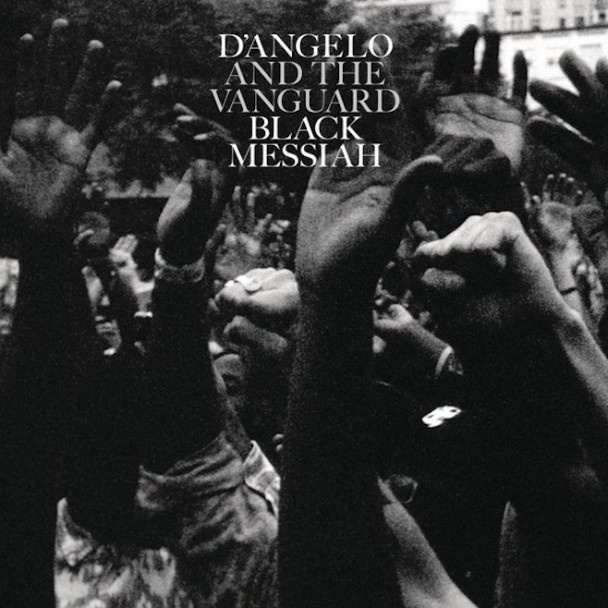 0. D'Angelo - Black Messiah
It's too soon to place this at number one on my list, but after this album taking over my entire life this week, I can only assume that in twenty years people will remember Black Messiah as much as they'll remember any other albums on mine (or anyone else's list).
DREW'S TOP SONGS
10. Lily Wood and the Prick - "Prayer in C" (Robin Schulz Remix)
Robin Schulz quietly took over the Top 40 this year, moving EDM-inflected pop somewhere slightly more quiet, tasteful, and weirder.
9. A.G. Cook - "Beautiful"
PC Music took over the electronic music conversation in 2014, and a lot of it was fucking phenomenal. This song takes the cake, though.
8. J. Cole - "Be Free" (Live on Letterman)
I'm from North Carolina and so is J. Cole so I automatically have to stan for him. Even though it's fun to make fun of him for making an entire song about jizzing his pants, dude really came through with "Be Free," one of the most potent responses to the unthinkable turmoil that is continued police violence in America, made all the more devastating for this verse he added to the track for his Letterman performance.
7. Kendrick Lamar - "i"
Just read this thing I wrote about this song.
6. Future feat. Andre 3000 - "Benz Friendz"
WORLDWIDE PUSSY YEAH WORLDWIDE PUSSY YEAH! PULL UP AT THIS GIRL'S CRIB BUMPIN' LIL BOOSIE YEAH!
5. Snootie Wild feat. K Camp, Boosie Bad Azz and Jeremih - "Made Me" (Remix)
One of the most soulful rap tracks of the year was made infinitely better by the presence of Jeremih and Boosie, two dudes who know a thing or two about coming up out the mud.
4. Ty Dolla $ign - "Stand For"
Friendship is honestly super sick.
3. Feddy Wap - "Trap Queen"
Of all the slaps that slapped this year, this was the third-slappinest.
2. Young Thug and Metro Boomin - "The Blanguage"
Young Thug is a goddamn rock star, and this song renders any arguments that he can't rap totally moot.
1. Tink feat. Jeremih - "Don't Tell Nobody"
This was the antidote to the toxicity of Chris Brown's "Loyal." If Tink doesn't take over the world in 2015 I will be shocked.
NON HIP-HOP ALBUMS THAT ALSO SLAPPED
White Lung - Deap Fantasy
The Menzingers - Rented World
Rick Eat Acid - Sun Over Hills EP
Robin Schulz - Prayer
The Hotelier - Home, Like Noplace Is There
Ed Sheeran - x
Chumped - Teenage Retirement
Joyce Manor - Never Hungover Again
Mr. Mitch - Parallel Memories
This Playlist Dan Ozzi Sent Me of the Best Pop-Punk Songs of the Year Plus a Beyonce Song
HONORABLE MENTIONS (RAP ALBUMS)
Sauce Twinz - In Sauce We Trust
iLoveMakonnen - iLoveMakonnen EP
Rick Ross - Hood Billionaire
BeatKing & Gangsta Boo - Underground Cassette Tape Music
V/A - Boxed LDN Vols. 1 and 2
Freddie Gibbs & Madlib - Piñata
Lakutis - 3 Seashells
RatKing - So it Goes
Kevin Gates - Luca Brasi 2
Mick Jenkins - The Water(s)
Riff Raff - NEON iCON
PeeWee Longway - The Blue M&M
J. Cole - Forest Hills Drive
Uzi - Life With Uzi
Jeezy - Seen it All
Kitty - Frostbite EP
Vince Staples - Hell Can Wait
Freeway/Jacka - Highway Robbery
Cormega - Mega Philosophy
Future - Honest
HONORABLE MENTIONS (SONGS)
Girlfriend of the Year - "Bobby (Club Mix)"
Nico & Vinz - "Am I Wrong"
Ed Sheeran - "Sing (Trippy Turtle Remix)"
T-Pain - "Buy You a Drank" and "Up Down," Live at NPR
Uzi - "Blue"
Lil B - "No Black Person Is Ugly"
Kitty - "285"
Magic - "Rude"
Kepikei - "Cola-Light"
No Devotion - "Stay"
King L - "Ambitions as a Rider"
K. Camp - "Money Baby"
Vince Staples - "Blue Suede"
Tyga feat. Young Thug - "Hookah"
Nicki Minaj feat. Meek Mill - "Buy a Heart"
Makonnen feat. Drake - "Tuesday"
Skepta feat. JME - "That's Not Me"
Wiley - "On a Level"
O.G. Swaggerdick feat. Bauce Sauce - "Lunchables"
Breezo Dolla - "Skinem"
Ariana Grande - "Be My Baby"
MISCELLANEOUS BEST OFS
Music Video of the Year: Freddie Gibbs feat. G-Wiz - "On Some G Shit"

I was going to not have a "music video of the year" award because I hate music videos. On the other hand, I love serialized television, so when Noisey contributor Brandon Soderberg alerted me to the fact that Freddie Gibbs, one of my absolute favorite rappers rapping, had flipped the iconic B&E scene from
True Detective
into the pretty much the perfect gangster rap video, I decided that I did like music videos (well, this one) after all.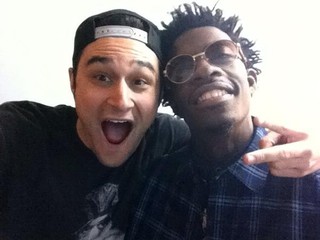 Most Fire Selfie I Took This Year:

Live Show of the Year: Pitbull
Quote of the Year: "Gold terlets and chandeliers." - Birdman
Word of the Year: Bazinga!
Follow Drew Millard on Twitter.