A Dead Cat, a Monster Face, and Major Make Outs: Here's Gem Club's Video for "Braid"
Grab a tissue—shit's about to get touching—but also quite gory.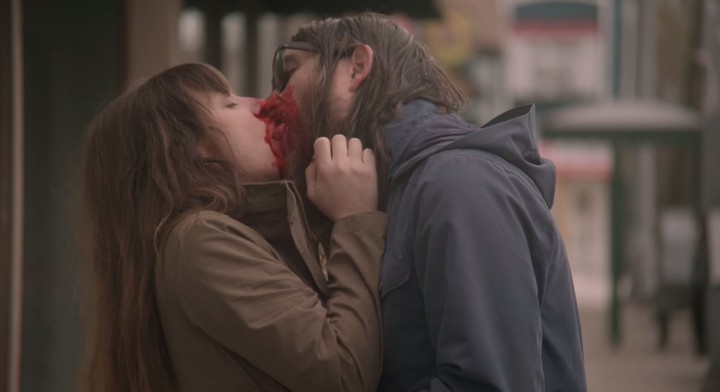 Gem Club by Tonje Thilesen.
Honestly, there's a whole lot of weird going on in this video. There's a man getting a monster face stitched onto his own face, there's a rigor mortised cat, gushing blood, and crazy kissing, and, and, and, so much more. We don't wanna spoil it for you but it's certainly one of those videos that you keep watching because you're like, WTF WILL HAPPEN NEXT?
Musically the Massachusetts trio tug and twist those heartstrings thanks to the muted melancholy of their entwining voices and the layers they delicately apply, the piano first, then those strings. Sigh. A very divine tune lifted from their second album, last year's In Roses.
Important side note: Man, making out is magical.
Gem Club's LP, In Roses, is out on Hardly Art now.