Kane Mayfield Says Farewell to Baltimore with "Dream Killers"
The rapper is leaving a town that shaped him and has shared his goodbye track before a farewell show tonight in the city.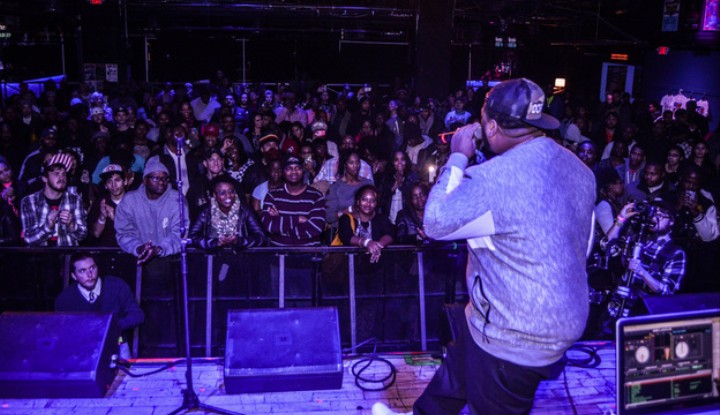 In March, Kane Mayfield released one of 2015's most accomplished independent hip-hop albums, The Return of Rap, deftly mixing uproarious punchlines and storytelling verses with social commentary inspired by imprisoned civil rights activist H. Rap Brown. The album was the culmination of the Long Island native's decade in his adopted home of Baltimore, where he moved in 2005 and aligned himself with the local label Mania Music Group. As Mayfield likes to say, "I came to Baltimore for the weekend, and ended up staying for ten years."
Continued below.

Mayfield's stint in Baltimore is coming to an end, at least for now, as he packs up to relocate to Florida after one last gig. Tonight, he's performing a "one man" show at The Metro Gallery, a long-running venue in Baltimore's Station North arts district. It's a reprise of the sold out show he played to celebrate the album's release in April, with no guests or opening acts, just one man who'd become one of Baltimore hip-hop's most seasoned live performers over the last few years. The Friday before the city erupted in an uprising of protest over the death of Freddie Gray, Mayfield performed songs from an album that asked tough questions about race and America.
Tonight's show will feature a new treat for attendees: an exclusive CD called Return To Sender, featuring some new songs and some popular tracks first heard in Mayfield's 2014 Honest Music series. The collection won't be available online, but he shared one track with Noisey, "Dream Killers," which opens with a monologue from Emilio Estevez (Young Guns II!) and features Mayfield's typically relentless tangle of internal rhymes and brutal honesty.