Style Rider: VÉRITÉ Is Pro-Mascara, Anti-Heels
The synth-pop up-and-comer is always at home in jeans and a t-shirt.

Photos courtesy of VÉRITÉ
Last fall, a mysterious girl who called herself VÉRITÉ (which translates to "truth" in French) blew up Hype Machine with a haunting, euphoric piece of electro-pop titled "Strange Enough." At the time, 25-year-old Kelsey Byrne was still trying to keep her real name underwraps in an effort to maintain a little privacy. It didn't take long for her to give up on that. By the time her second single—an equally electrifying ode to one-night stands called "Weekend"—hit the internet, there was no hiding her identity.
Byrne is a lot like a young Lana del Rey, if Lana took fewer downers, embraced synths, and stopped wearing flower crowns. The Orange County, New York native been writing songs since she was 16, but it wasn't until she teamed up with producer Elliot Jacobson that she really found her sound. With one EP down and another on the way, Byrne is taking her soaring pop music and captivating live performance on the road for a summer full of gigs. In a few weeks, she'll be hitting the stage at the Westway with Gallant before galavanting off to Firefly and Lollapalooza later next month.
With such a big summer ahead, we reached out to find what she'll be packing as she tours around America. Though she mostly sticks to an all-black-everything vibe on stage, the girl clearly gets fashion. "I feel like my style is pretty simple and straightforward with a little edge to it," she says. I'd hope that vibe translates into the sound and vibe of the project." We can assure her it does.
Continued below
LEATHER JACKET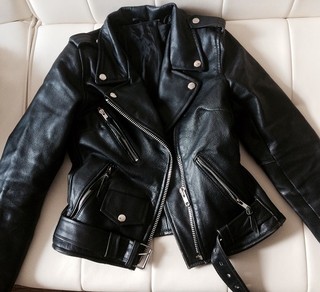 "I spend the majority of my time in t-shirts and jeans. I feel like it's the easiest thing to throw on top to immediately I feel like I'm put together."
HAIR TIES AND BOBBY PINS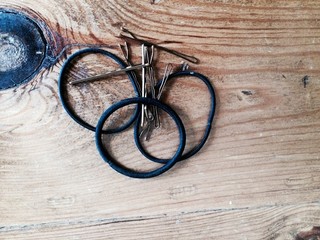 "My hair is insane. Literally, it has a mind of it's own. I like to know I can always throw it all in a bun and be done with it."
MINIMAL ACCESSORIES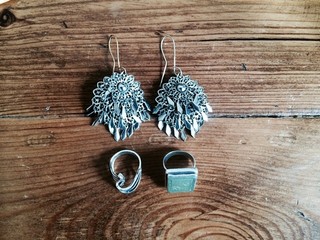 "I don't have a lot of accessories. I tend to lose things easily. Those earrings have been with me for years, and they're the only ones I ever wear on stage. The rings I wear every day. Little things to make me feel more put together."
FOUNDATION AND MASCARA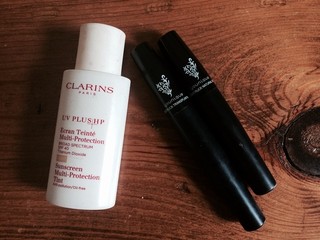 "I'm a little obsessed with Clarins UV Plus HP Day Screen High Protection Tint and Younique Moonstruck 3D Fiber Lashes. I don't have the patience or dedication to do my makeup every day. These two are my day-to-day, super quick favorites."
BLACK LEATHER BOOTS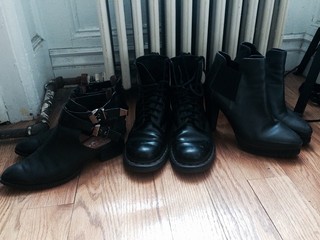 "I wear boots all year 'round. Depending on my mood, whether or not it's raining, and what I'm doing, I will be in a pair of these. (Most likely, unless I'm on stage. You won't catch me in the heels, though.)"