Listen to Tender Defender's Five-Song Mini-LP
The ex-Latterman members remind us all that they are the undisputed masters of anthemic punk.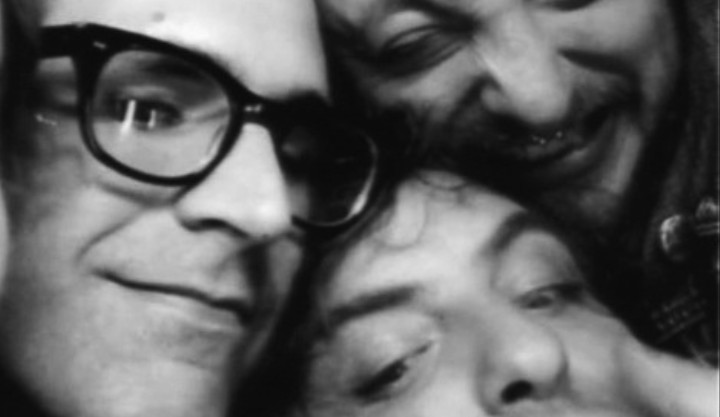 Sometimes albums just drop out of the sky like magic. That's how it felt last summer when former members of Latterman announced they were playing in a new band together called Tender Defender. Just one song was enough to remind everyone who the unfuckwithable masters of anthemic punk are (it's them). After a long wait for something we all previously didn't even know existed, Tender Defender are here with a five-song mini-LP, and well, let's just get right to it so we can start memorizing these perfectly crafted shout-along hooks.
Listen to all five songs below and buy the LP (which are probably gonna sell out pretty fast) on Dead Broke Rekerds. Tender Defender are on tour in the US and Europe soon.
US dates:
April 8 - Boston, MA @ Non Factory w/ Witches With Dicks
April 9 - Long Island, NY @ Mr. Beerys w/ Wax Phantom
April 10 - Philisburg, NJ @ Warhouse
April 11 - Philadelphia, PA @ Boot & Saddle w/ Podacter
April 12 - Brooklyn, NY @ St. Vitus w/ Mikey Erg
Europe:
April 14 - Berlin @ Bei Ruth
April 15 - Hannover @ Korn
April 16 - Hamburg @ TBA
April 17 - Köln @ Privat
April 18 - Brighton @ The Prince Albert
April 19 - Leeds @ Wharf Chambers
April 20 - Bristol @ The Exchange
April 21 - London @ VegBar
April 22 - Lille @ L'Imposture
April 23 - Zoersel @ JH JoeNiz
April 24 - Münster @ Baracke
April 25 - Erlangen @ Juz
April 26 - Stuttgart @ JuHa West
April 27 - Mainz @ Haus Mainusch
April 28 - Trier @ Mergener Hof w/ Iron Chic