Trimbal: "Confidence Boost / Saying"
James Blake and Trim's collaboration project finally has a release date on vinyl.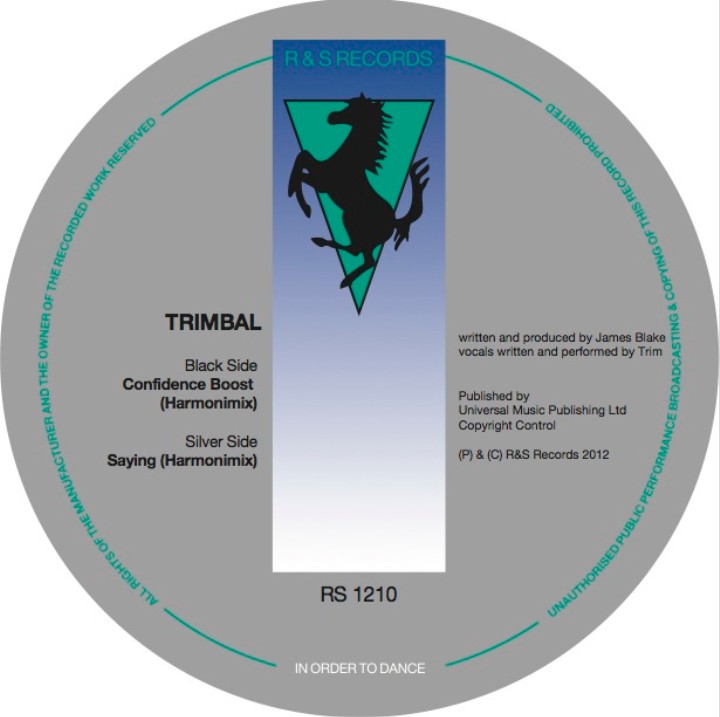 Grime OG and love of my life, Trim, has joined forces with producer of the gentle reverb wobble, James Blake, to create Trimbal. It's a collaboration that features two cuts, "Confidence Boost" and "Saying". Both of these gut-bothering tracks have been floating around on the very, very down-low for a while, but are finally having an official release date release on vinyl. Woop!
Out on R&S records on September 24th.