The Singles Club with Mish Way: Vaniish and Luvv
This time around, we give you total darkness from Vaniish and melodically intelligent punk from Luvv.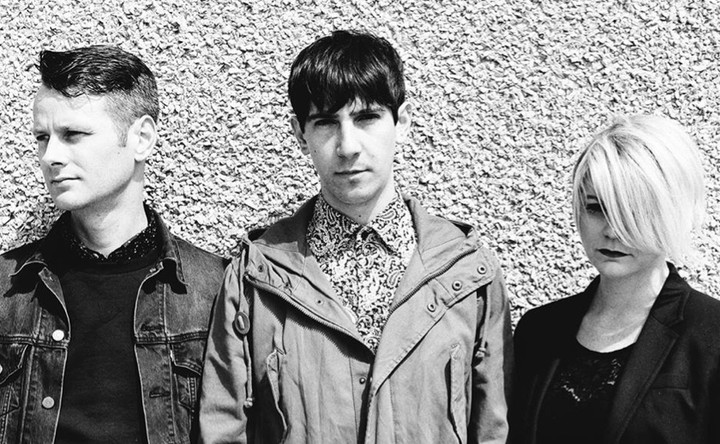 Every once and a while, our friend Mish Way from White Lung tells us what she's been listening to lately. Here are the things that have been passing through her earholes into her brainspace lately.
VANIISH - "SEARCH AND REPLACE"

From: The Bay Area
Sound Like: Total darkness, duh.
Vaniish all probably grew up with a black cloak (or ankle length, lace skirt), a secret crush on Danzig and totally believed that The Craft could (would) happen if only witchery wasn't treated like such a bummer by the squares of the world. Maybe they were all goth teens—maybe they weren't, I'm stereotyping because I can and they will get the humor—but either way, their common musical upbringing resulted in them creating a powerful, dark brand of post-punk worthy of broken speakers. Keven Tacon, Amy Rosenoff, Adam Beck, and Nick Ott have released tracks off their new album Memory Work (which is due June 10) but I convinced them to give me "Search and Replace." I miss songs like this. Songs that make me feel like I'm in a cave full of noise and every echo is catered to fill the holes in my brain. A music box made just for me.
LUVV - "MORE"

From: Cardiff, Wales
Sounds Like: If Joy Division were sped up and fronted by a Welsh man whose parents were Nick Cave and Anne-Marie Hurst.
Unless you live in Whales and are a person under the age of 25, you probably have not heard of LUVV. Right now, my band is on tour. After The Great Escape, we trekked up to Cardiff, Whales for a show where LUVV opened for us. I was really taken back. They were good. Wall of sound, tough yet melodically intelligent punk. These boys could play. I couldn't stop staring at the drummer. He was like all the good parts of early Dave Grohl. No goofy drummer face. Hard, fast, simple and relentless. That kid could have drummer just as hard stuck in a fucking box. It's bands like this that should be getting the fuck out there: bands who have spent more time practicing their instruments (and have managed to just CLICK) then taking band selfies for Facebook posts no one gives a shit about. I love LUVV. I hope you do too.
Mish Way is the boss of all internet. She's on Twitter - @myszkaway
More from Mish Way:
What the Hell is Going On In Paramore's New Video?
Britney Spears: Capitalism's Last Stand
The Top Eight Songs That Came Out This Year That I Wish I'd Written