Behind the Lens: Jorge Peniche Photographs the New Old School
Meet the LA-based photographer whose work Diddy called "the look of this revolution, this generation."
The LA-based photographer Jorge Peniche has been called leader of the new school of in hip-hop photography (though, he has only been doing it since 2006). In other words, if you want the under-30s lens from the inside lane on their skyrocket to the top, this is one certain perspective.
His subjects include Kendrick Lamar, Casey Veggies, Game, Tyler, and famously got a shout-out from Diddy saying his work was "the look of this revolution, this generation." While Peniche shoots in a style which is almost absent of any kind of glam, the look of his generation captures their independence. Take Nipsey Hussle, who released the Proud2Pay campaign for the first run of his mixtape Crenshaw, where 1,000 CDs priced at $100 sold out in 24 hours (side note: Jay-Z bought 100). Peniche said the net has disrupted authority to a level where the playing field is levelled. Alongside shooting Nipsey Hussles The Marathon, he also put his career on the map shooting covers like Schoolboy Q's Habits & Contradictions and DJ Quik'sThe Book of David.
Peniche took time to chat with us about an ill shoot with Nas, why he admires Annie Leibovitz, and why he refuses to make excuses.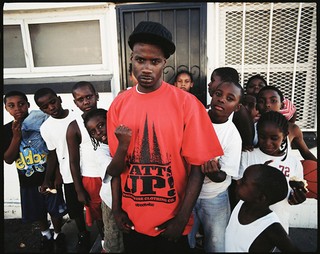 Jay Rock
Noisey: How hard was it for you to break into hip-hop photography?
Jorge Peniche: Breaking into photography in general was a challenge for me because I had no direct reference point from where to start. In fact, it was never really an ambition of mine growing up. Destiny steered me in the direction of photography by presenting me with great opportunities to document a culture I've grown up fascinated by my entire life. When life presents me with such clear signs, I engage and put my best foot forward. In this case, I shot as much as possible and I fully immersed myself in my craft. As time went on I began to understand my responsibility as a photographer, and my work began to reflect it. I wouldn't necessarily consider myself a hip-hop photographer. I'd say I'm a portrait photographer whose camera is focused on hip-hop at this moment. Annie Leibovitz kickstarted her career documenting rock 'n roll but has transcended far beyond being considered a niche photographer. I'd like to do the same with my career.
What kind of moments do you try and catch with each picture, aside from sheer honesty?
My best work is with people I've known for years. We become friends over the years we work together which allows for chemistry that can't be forged. They're fans of my work as much as I am of theirs. It's this mutual respect for each other's talent that allows my subjects and I to connect and create the images that become iconic. I guess you could say that my work reflects the relationships I have with people. Andre Harrell said it best when he saw my work and said, "The photographer looks like he had a prior relationship with the artist." That's exactly what I want people to feel and understand.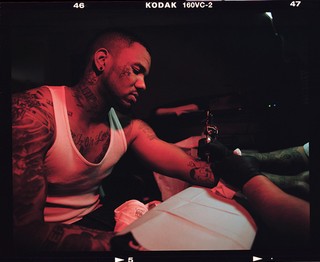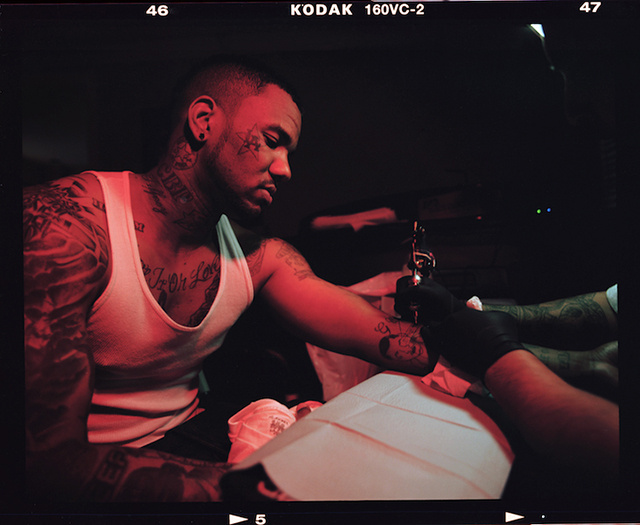 The Game
As a "new school" hip-hop photographer, how does it feel shooting the older generation?
Growing up, I was fascinated by hip-hop culture. The message, the rhythm, the fashion, the language, and the emotion captivated me from our introduction. There aren't too many memories that I can recall that don't have a hip-hop classic playing in the background. I feel privileged to work with artist who I grew up listening to and admiring their talent. It's quite poetic how life has turned the tables by allowing me to contribute to a culture that has enriched my life so much growing up. Getting to work with artists such as Nas, Snoop, and Quik has been amazing. Then to find out Diddy is a fan of my work is humbling and surreal.
What have been some of your most memorable shoots so far?
There are different shoots that are memorable for different reasons. Shooting Will.i.am for L'Uomo Vogue was a career milestone that I got to check off my list early in my career. Photographers dream of working with Vogue, and I got the opportunity to do so at the age of 21. Shooting and designing the artwork for DJ Quik's "The Book of David" album was major for me as well. I grew up listening to Quik's music and knew this was my chance to make my contribution to his celebrated career. We took a minimalist approach to the art with a face-driven cover in black and white film, complimented with subtle red text. It was reminiscent of the font found on an SSL mixing board monitor. I used that font intentionally to pay homage to the technical genius that Quik is known for when it comes to sound. The icing on the cake for this project was a huge billboard on Sunset. It was my first billboard ever. To see you work presented at such as large scale is rewarding to say the least.

DJ Quik and Suga Free
What about your shoot with Nas?
Another great moment was a billboard shoot I did with Nas last year. Two days prior to the shoot, I caught a terrible flu that had me down and out. I medicated and rested up until the shoot date, and fortunately felt about 50% better; with aches and pains. Nonetheless, I knew I had work to do. Nas arrived at the East LA studio not a minute late, only to find out that he too had the flu. It was all too fitting that both of us suffered from flu that day. I sympathized with him knowing how he probably felt and I assured him that our shoot would be short and sweet. Within 30 minutes accompanied by the sounds of Frank Sinatra and Marvin Gaye we had our billboard. I could best describe this experience as ILLmatic. Pun intended.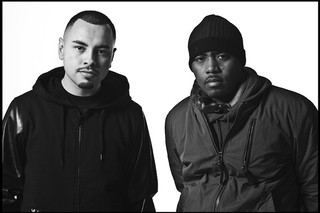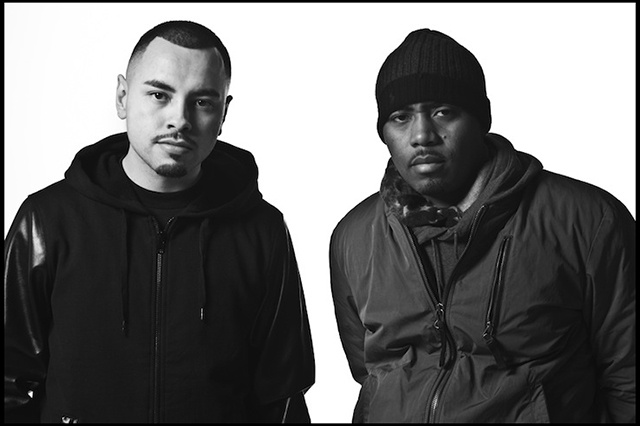 With Nas
If you offer the look of your generation, what does it say?
The look of my generation undoubtedly says "INDEPENDENCE." No generation in the past has had greater connectivity, reach, and influence on the world than mine. We grew up with the Internet at our disposal. It has disrupted authority by democratizing media, and awakening a dormant giant by allowing everyone to compete on a levelled playing field called the web. The internet dramatically shifted the balance of power back to the people's hands. The 21st Century will be made, not managed. Remember that!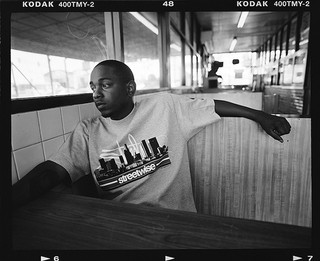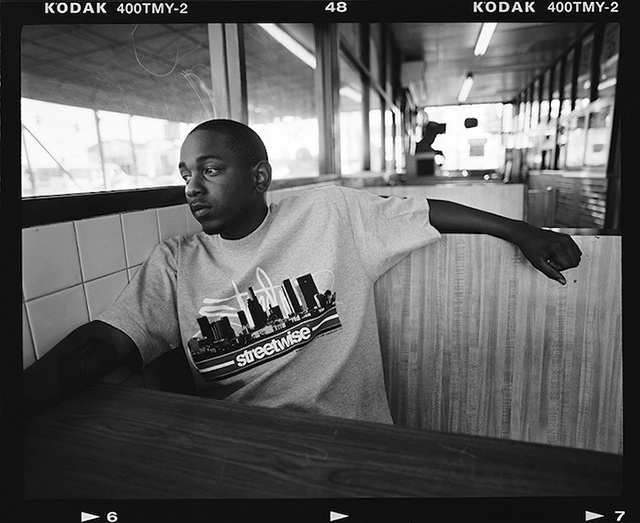 Kendrick Lamar
What is your key to get through difficult moments?
Everybody has it better than some, and worse than others. I never complain about challenges I have to face in life. Instead, I face them head on to conquer them. It's in my DNA to work hard and not make excuses. I'm Mexican!
Advice you'd give young photographers?
Art and commerce can co-exist. Don't buy into the philosophy that artists have to starve in order for their work to remain authentic. Your creative vision is a valuable contribution to the world. Make sure your business acumen compliments your artistic endeavours.
Follow Nadja on Twitter at @nadjasayej